50% of UK travellers are worried of getting COVID-19 at airports – survey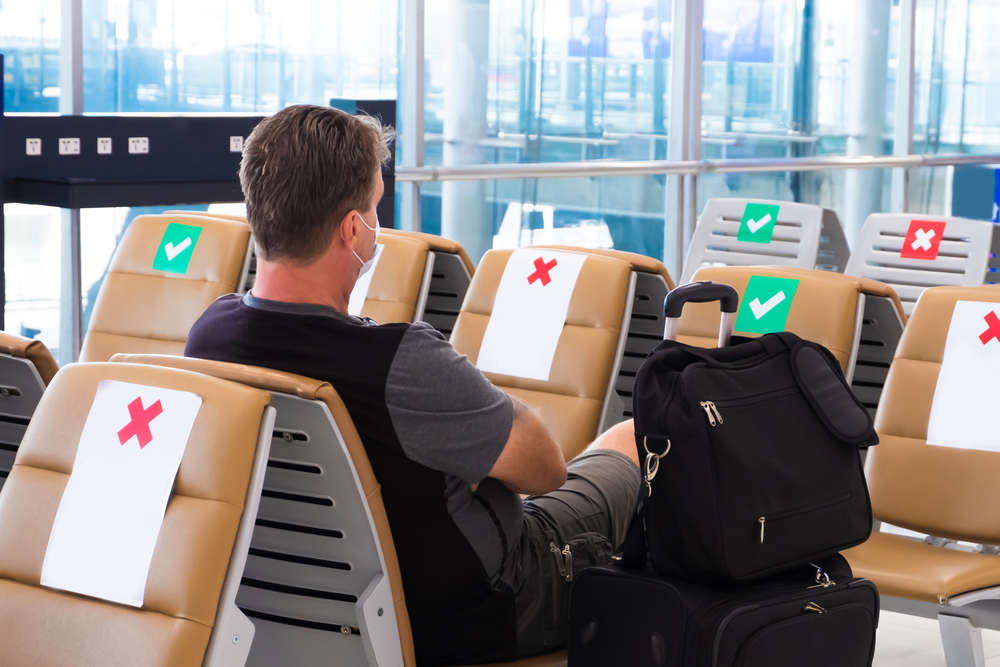 50% of UK travellers cite exposure to COVID-19 at airports or while in flight as their biggest travel concern, according to new data collected by Air Doctor, a platform that connects travellers to local private doctors if they fall ill abroad.
The survey aims to examine the UK's attitude to international travel in the wake of the coronavirus pandemic. It finds that 53% of respondents are willing to travel in the next six months.
Behind exposure to coronavirus at airports or on planes specifically, the next most common concerns were getting caught in lockdown abroad (22%), having to quarantine (15%), and falling ill overseas with no access to medical care (10%).
While the majority of people would be willing to travel internationally in the next six months, several mitigations were cited that would increase their confidence:
For 43% of business travellers, not having to use public transport would most increase their comfort level, followed by comprehensive travel insurance (35%), access to private medical care (17%), and not staying overnight (7%).
For recreational travellers, comprehensive travel insurance (33%), no need to use public transport (29%), access to local private medical care (15%) and avoiding city centres (15%) were the key considerations.
Jenny Derfler, CEO of Air Doctor, says: "While the travel industry is slowly starting to get back on its feet, attitudes to travel have been changed dramatically by Covid-19. The data shows that people are hyper-aware of the possibility of falling ill abroad, so it's unsurprising that public transport and airports, in particular, are causing concern. These insights are useful to both the travel industry and providers of travel insurance looking for ways to make their customers feel supported and safely boost the appeal of travelling."
While there has been lots of attention on the growing demand for telehealth services during the pandemic when it comes to travelling it seems people still prioritise the reassurance of in-person contact if they get ill. The research indicated that 65% of respondents ranked access to private medical care as their most favoured travel insurance add-on, followed by travel disruption cover (18%) and access to telemedicine screenings (10%).