ITB Asia: Why artificial intelligence in corporate travel is like teenage sex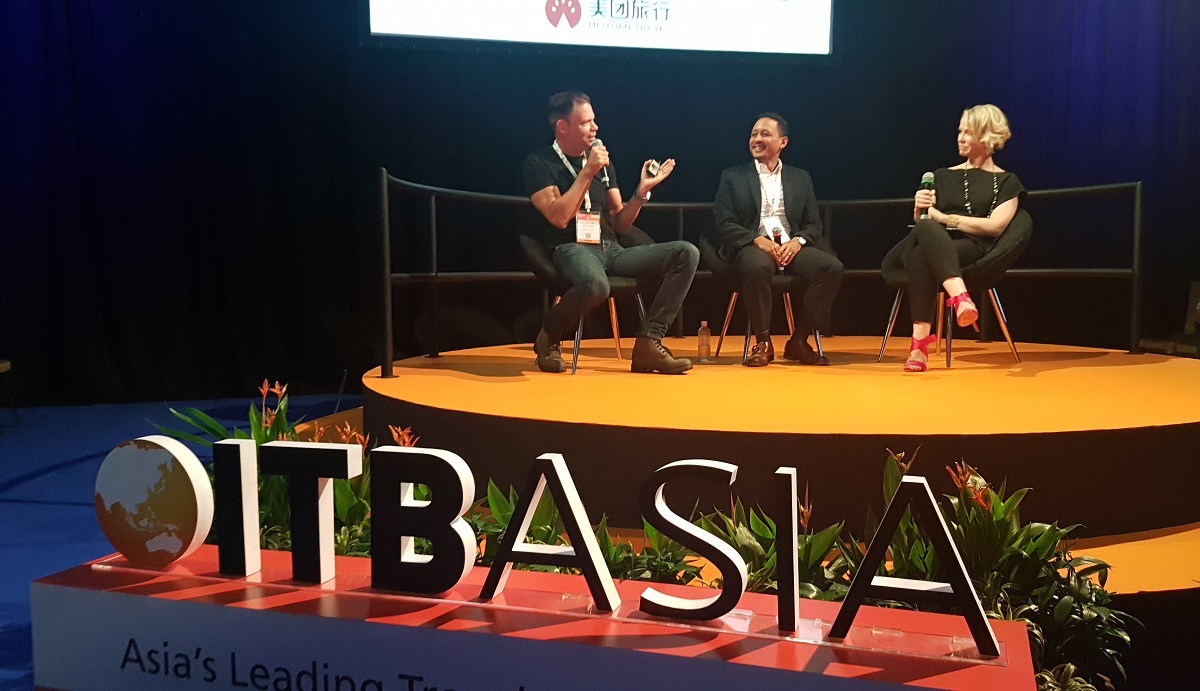 Today TD's CEO Brett Henry, joined by Ken Kuguru from Egencia and Samantha Williams from Travelport, took to the stage at ITB Asia to discuss how artificial intelligence, (AI), machine-based learning (MBL) and big data will affect corporate travel in the years to come. 
Setting the tone straight away, Henry said that "AI is like teenage sex – everyone's talking about it but no-one's doing it." (For some reason, the brand Virgin Holidays came to mind…)
The crowd seemed to agree – I've only been at the event four hours now and I've already heard the phrase "AI and big data" about 14 times without anyone wanting to say anything more than a passing mention of what it might be able to do.
So, wanting to buck that trend, Henry promised the talk would be "pragmatic rather than abstract" and set off straight away with some real-world examples of uses of the internet – including a photo of his Nana's list of her favourite websites (albeit written down entirely in a notebook!).
The next big thing
Henry asked Sam Williams, Singapore-based regional director – corporate sales and global account management Asia Pacific at Travelport, about her thoughts on the next big trend.
Her stance was that blockchain will be used in corporate travel programmes to drive loyalty – something which only two people in the crowd had experienced this far. It seems that the concept of attracting and retaining is on the rise, especially among younger people, but it's nowhere near the top.
"One platform or one database – one source of truth"
Ken Kuguru, managing director APAC at Egencia (Expedia Group) and now based in Singapore, took a different tack to address which buzzwords to seemed to have died in the last few years – for example, gamification. But he noted that simplification – the creation of "one platform or one database – one source of truth" whether offline online will be the development for 2019
Uses of AI
"40% of Singaporeans – and Elon Musk – believe AI will be bring about the end of the world!" started Kuguru, bleakly. However, with a 90% online adoption for corporate travellers for Egencia, there are very clear advantages of AI, too (you know, before the apocalypse tears apart civilisation).
"We learn your preferences: where you want to stay, what you like to do, where you sit on the plane," Kuguru explained. Williams continued, saying with AI now becoming mainstream (AI is not that new; IBM's Watson is now seven years old) and more accessible, the capacity for prediction analytics, forecasts for expense management, budgets and volume "from tomorrow onwards to annual figures" would make our lives easier.
Big data and AI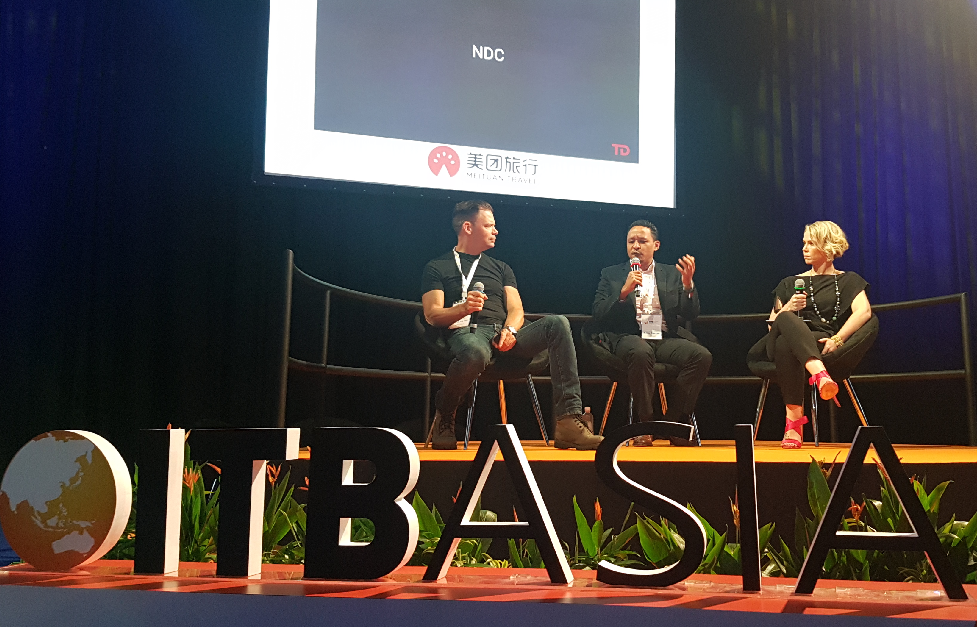 "40 zetabytes worth of data – that's four millions years of HD video is now available to us," started Williams. "There's so much we don't know what to do with it." However, in-keeping with the TD trend of creating actionable insights she continued that "bringing data to the screen and understanding the traveller" should be the main focus of big data specialists.
Analytics studios will not only be able to pull out what managers need and show in a smart interactive way, but the way it is displayed will self-improves as users interact and show the machine that "I don't need that view… I need that view."
Does tech drive policy or vice versa?
Williams surprised the audience when she told us that 60% of travel industry job applicants ask about a company's travel policy in interviews. Kuguru agreed and noted that "a few years ago, I would say policy comes first. However now, we're at the stage tech is strong enough to drive policy" and this is not necessarily a bad thing.
For example, before four layers of approval were required before booking corporate travel. Now tech allows just one of two layers – " techs reduce the red tape; let it evolve policy," Kuguru suggested.
The panel also agreed that, when trying to engage millennials – the "Expedia generation who are used to booking their own travel online", why not have that for corporate travel and let them fix their own plans.
"90% of business travellers enjoy travel," Kuguru said, on the proviso we can do it how we like, "And 60% don't miss their spouse!'
The impact on people
Following a longstanding concept in travel that tech reduces costs and the need for humans to do basic admin functions automated, the panel agreed that our roles can transition to organisational function for staff retention and value add.
More importantly, this extra leeway should give companies the chance to pigeonhole corporate travel more accurately – "many organisation don't have specialist corporate travel departments; sometimes it might fall under procurement," noted Williams.
"The actual idea of a travel policy becomes minimal – and that would be cool"
On a closing note about putting things in their right place, Kuguru closed by saying that AI will ultimately let us to police ourselves – something that blockchain with its immutable ledger will ensure.
Instead of needing a governing body, payments via Bitcoin and the like will keep everyone accountable: "When we are self-governing, the actual idea of a travel policy becomes minimal – and that would be cool," Kuguru concluded.
Here at TD, we put our best efforts to provide the latest and most valuable content to our readers. It is a true labour of love - where we work hundreds of hours each month - to make sure we offer meaningful content. If you value what we do, please consider a donation of any amount.
This would mean the world to us! Thank you and click here to proceed!