AI and automation to increase revenues by 10%, says ATM report
Arabian Travel Market (ATM) 2019 takes place at Dubai World Trade Centre from 28 April – 1 May 2019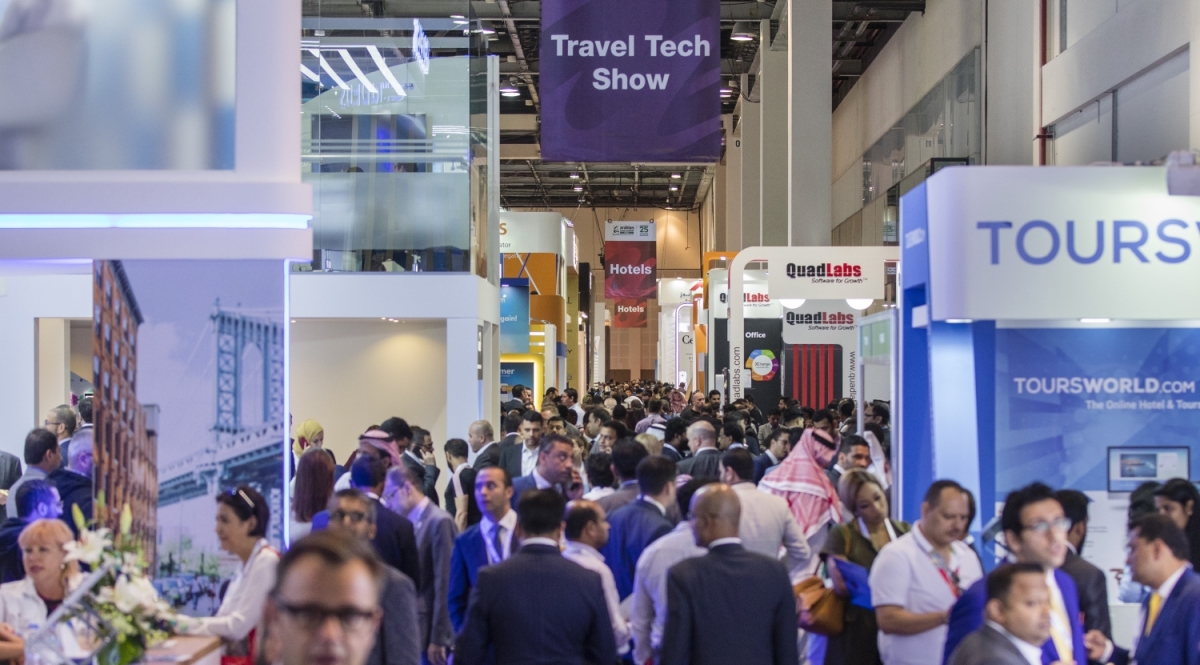 According to the latest research conducted by Colliers International, personalisation Artificial Intelligence (AI) could increase hotel revenues by over 10% and reduce costs by more than 15% by 2025.
Further to this, the research estimates 73 percent of manual activities in the hospitality industry have the technical potential for automation, with many global hotel operators including Marriott, Hilton, and Accor already investing in automating elements of their human resources. Many hotel operators expecting technology such as voice and facial recognition, virtual reality and biometrics by 2025, too.
"Voice and facial recognition, chatbots and beacon technology… blockchain"
Danielle Curtis, exhibition director ME, Arabian Travel Market, said: "It is important to highlight that the GCC is one of the fastest growing regional hospitality markets on a global scale and an innovative technology-reliant industry. Its impact on hotels and travel and tourism is multi-dimensional, ranging from voice and facial recognition, chatbots and beacon technology to virtual reality, blockchain and robot concierge.
"Throughout ATM 2019, the spotlight theme will be launched as a platform to create awareness and inspire the travel and hospitality industry about the next generation of technology, while bringing together senior travel executives to meet and conduct business with innovative tech providers."
While automation is forecast to replace a large number of jobs, between 39 and 73 million in the US alone, according to a study by McKinsey Global Institute, the report also states that innovative technology will not be a purely negative disruptor.
New jobs will be created; existing roles will be redefined; and workers will have the opportunity to further their career with additional training. The challenge, therefore will be preparing for and managing the transition between now and 2030.
"Tech-augmented jobs that can assist with this innovative technology"
Curtis added: "With technologies like AI and automation quickly maturing, the hospitality and travel and tourism industry must prepare for a wave of disruption in order to reap the overall benefits of these technologies.
"Equipping workers with the necessary skills and training and creating new tech-augmented jobs that can assist with this innovative technology will be key to making this transition a success."
Looking to the future, the use of robots within the hospitality industry is becoming more commonplace with Colliers predicting the global sale of guest relation robots to reach 66,000 units by 2020.
Deployed to improve guests' overall experience in a hotel, these robots offer a range of uses from artificially intelligent chatbots designed to assist with the customer service process, through to robot concierge and butlers which have the ability to deliver luggage, handle check-in and check-outs and deliver meals 24/7 to guests efficiently.
In 2015 the world's first robot-run hotel opened in Japan. Henn-na Hotel features a multi-lingual animatronic dinosaur at reception that helps with check-in and check-out as well as robot porters and a giant mechanical arm that stores luggage in individual drawers.
"While a robot may not have a smile, it can… remember guest preferences"
Curtis concluded: "Hoteliers have been cautious of technology taking away the human touch from the guest service and experience. However, by giving guests the power to choose every part of their hotel experience, hoteliers can learn the right balance between staff interaction and AI-powered, automated customer service.
"Hospitality is in the business of selling experiences. With more and more AI innovations available for guests to express both satisfaction and grievance, the influence of such technology and the usage of social listening tools are expected to become standard as we move closer to 2030.
"While a robot may not have a smile, it can recognise faces, remember names and most importantly remember guest preferences, characteristics and behaviours."