Telegram ​​bot​​ for airline ​​ticket search launched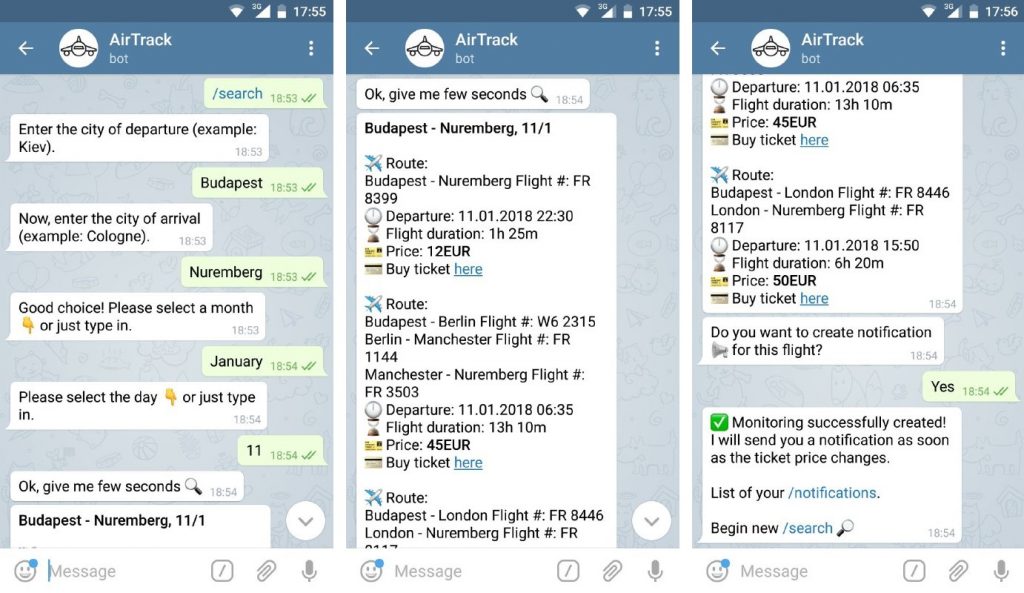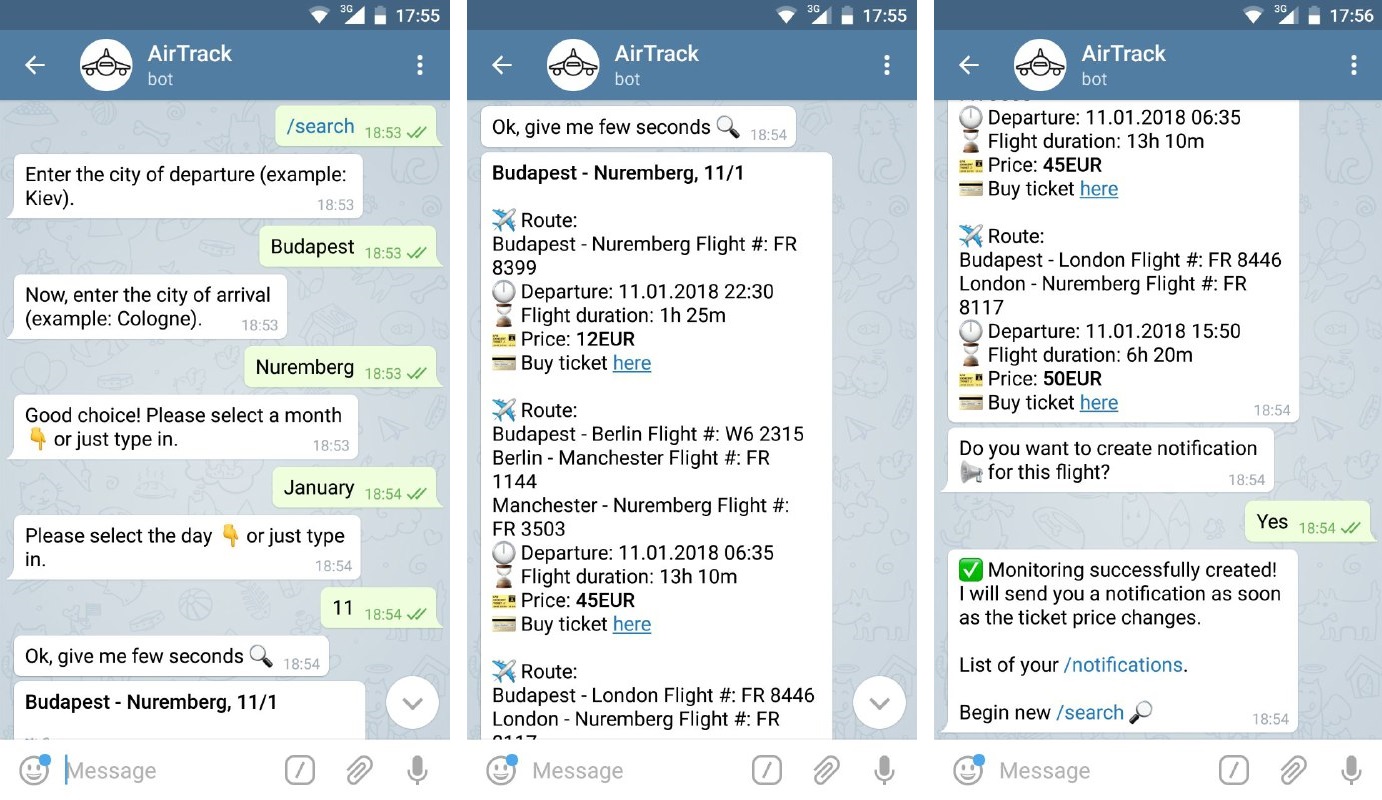 The AirTrack Telegram bot has been launched to help users find the best price for plane tickets. To start monitoring ticket prices, all the user has to do is to set the desired route and agree to creating a price tracking alert by simply saying 'yes' when asked.
The bot searches against databases of virtually all global airline operators, including low cost airlines. Within a minute, all the airlines of the world make more than 225,000 changes in their databases.
To find the lowest price, it is often necessary to manually check ticket prices every day, but AirTrack automatically monitors airline ticket prices and notifies the user once they change. The user can then wait for a ticket price reduction and buy the fare at the best price.
Currently, the bot can communicate in three languages: English, Portuguese, Ukrainian, and Russian. The team plans to expand this list and add new search capabilities in the future as well as making the bot as flexible as possible to understand the human language.
In the first days following the launch, more than 10,000 users started using the bot, and this number continues to grow.