2017 was a record year for inbound visitors to Barbados with 663,511 stayover visitors for the year, an increase of 5% compared to the corresponding period in 2016. Of this, the UK continues to be the top producer of arrivals with a total number of 222,322 visitor arrivals.
I spoke to Billy Griffith, CEO of Barbados Tourism Marketing Inc, at the Barbados Connect conference in Bridgetown to learn what makes Barbados different and what his team has planned for the future. Griffith said:
Existing relationships
"Britain has a really good awareness factor in the UK and this has been true for some years, through our affinity with West Indies cricket, with Desmond Haynes and the like. So I think that for many years we were being advertised in the UK just through our association with cricket.
Demand for Barbados has always been quite high and the percentage of our business coming from the UK has always ranged between about 33 and 38%.
"We are continuing to very aggressively market and promote Barbados"
Even despite Brexit and more importantly the weakening of the pound, business to the island did not go down – in fact, we are approximately 1% up. We are continuing to very aggressively market and promote Barbados in the UK; we are consistently working with the major partners starting with the airlines, British Airways, Virgin Atlantic and Thomas Cook.
In the face of all of the challenges, we have seen them add seats and that's not just because they like Barbados – it's because the demand continues to be there."
Value propositions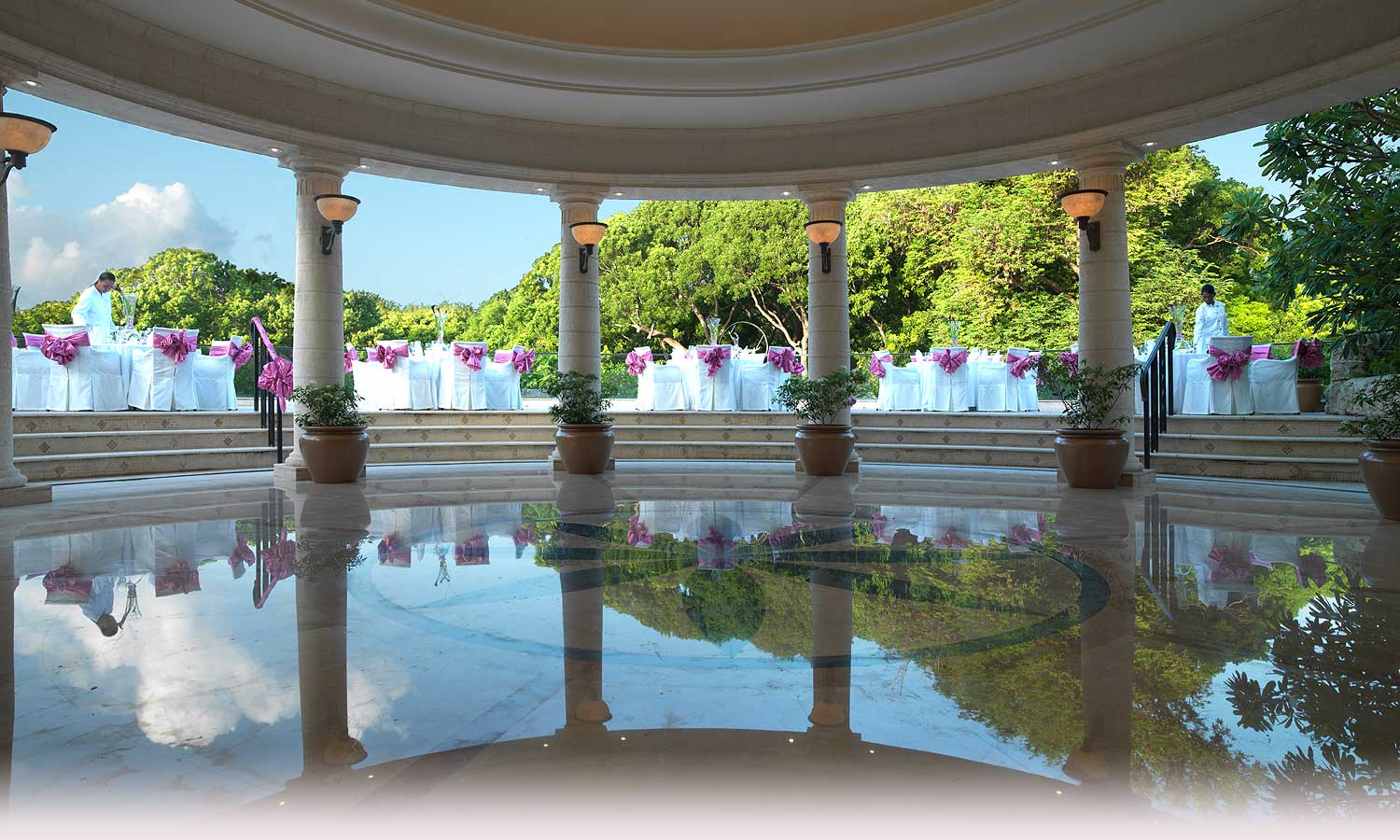 "The emphasis for us has been to work with many of the major British tour operators – indeed, during this week, we have around 16 operators here from Britain. That's the largest number of all of the attendees.
We have tried to be creative, with themes for the year and creating specific events and campaigns not only to generate interest but to keep the value proposition.
We think that Barbados is still seen to be affordable; we have got such a broad cross-section of product and price range for many niches. We have upscale hotels such as the Sandy Lane, the Elegant Hotels properties on the west coast, a proliferation of villas that offer value, and the advent of Airbnb so you have moderately-priced south coast properties.
We've had a lot of fun this year – Barbados is fun! It's alive. We've got great restaurants, great food in our music such as Crop Over Festival. My job is simply to put some structure around how we operate and to focus the fun and keep the intensity and momentum high.
Speaking of momentum, what's interesting for this winter, British Airways is not adding any more flights – it is keeping 12 flights a week and reconfiguring some of its 777 three-class craft to offer an extra 52 seats.
Virgin Airlines is also reconfiguring some of its planes so we are confident for the upcoming season with VA's 11 flights weekly to Barbados from Heathrow, Gatwick and Manchester."
Events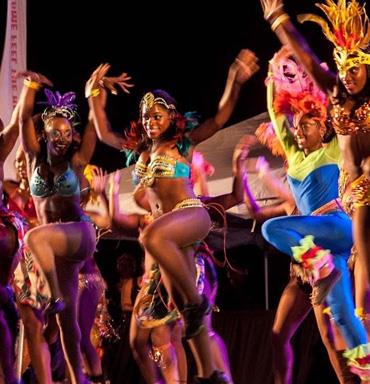 "It was really easy to create the Year of Culinary Experiences theme because all we have done is simply wrapped up everything that has happened before – again we're just 'focusing the fun'.
We are showcasing the talent of local chefs, for example, Damian Leach and Michael Harrison.
Normally every year we bring in an international celebrity chef but now we think we have enough talent that we can create something that doesn't necessarily need the international chefs to sell the product.
We will, of course, have them there to be the ambassador; we anticipate that this year Tom Aitkens will be back. He's a great ambassador and he loves the island.
We will blend him into the story; nowadays he is really well integrated into the local effort and helps to tell the story of how we do it and the natural resources that we use."
---
Barbados Food Events Calendar
Sugar and Rum Season: 15 January – 15 April
A tribute to Barbados' world-renowned spirit and its history built on centuries of sugar production, with tours of distilleries and mixology road shows.
visitbarbados.org/sugar-and-rum-season
Barbados Food and Rum Festival: 18 – 21 October
International and local chefs create Barbadian menus throughout the festival, now its ninth edition, with tastings, cocktail classes and Bajan vibes on the shore.
visitbarbados.org/food-and-rum-festival
Dine Around Programme
The initiative enables visitors to dine in some of the island's best restaurants.
The campaign enables guests to have a three-course lunch and dinner for $50 USD or $99 BBDS at participating restaurants.
re-discover.com
---
New hotels and products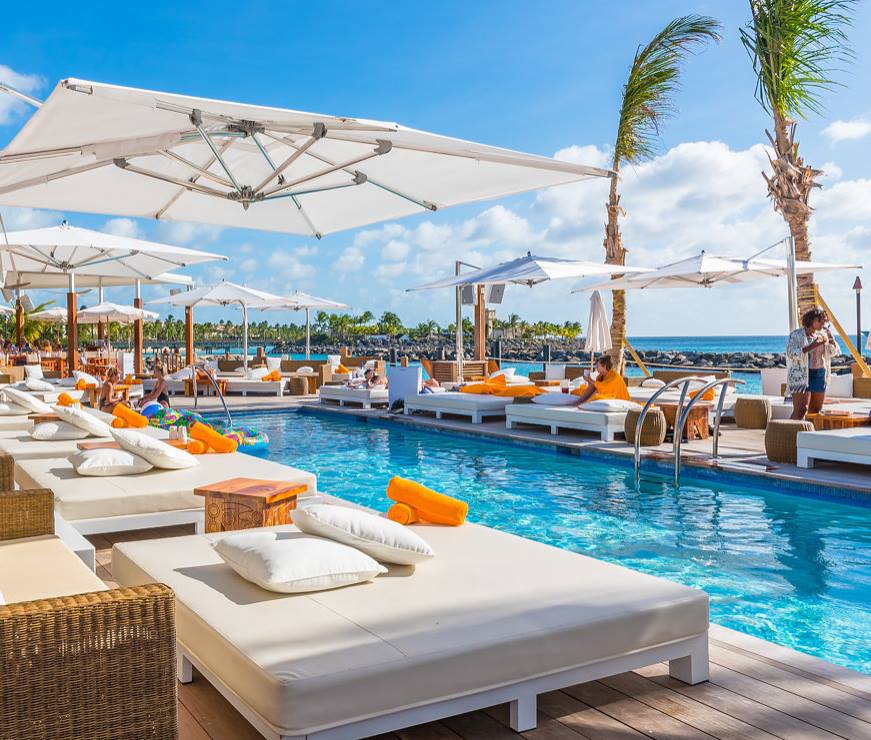 "The strategy has always been to increase airlift and demand and that has fuelled a lot of activity in the accommodation sector. Existing hotels have renovated and upped their game but also there have been new products.
Airlift has increased by 30% over the last few years across all markets and we have seen over 20% growth in hotel stock over the past three to four years. The number of villa products has increased and the number of Airbnb products has increased.
In terms of traditional hotels the Sandals Resort added 500 new rooms, and the upcoming Wyndham Grand that's in Saintt Philip where the old castle was, which is under construction already, will add 450 rooms before 2020.
The Sandals group has also purchased the property formerly known as the Almond Beach Village and they are starting immediately to build a property which will add 400 rooms within the next 24 to 36 months.
The Elegant Hotels group has been very aggressive in terms of acquisition and renovation. In recent times it purchased the old Waves Hotel and Treasure Beach. They are continually looking to increase and improve their products so it's a really encouraging period. It's my job to just continue to push demand and drive this confidence."
Working with agents
"I think specific thanks needs to go out to Cheryl Carter, the director of our UK division. She has done a great job in terms of solidifying partnerships with our major players. We have increased the amount of time we spend together so we can come up with really creative ways to differentiate Barbados – especially now that competition with other Caribbean destinations is becoming stronger.
We are on a constant quest to have an exciting product to sell to the market. We continue to believe that the tour operator and travel agent community is a fundamental partner for our long-term success."