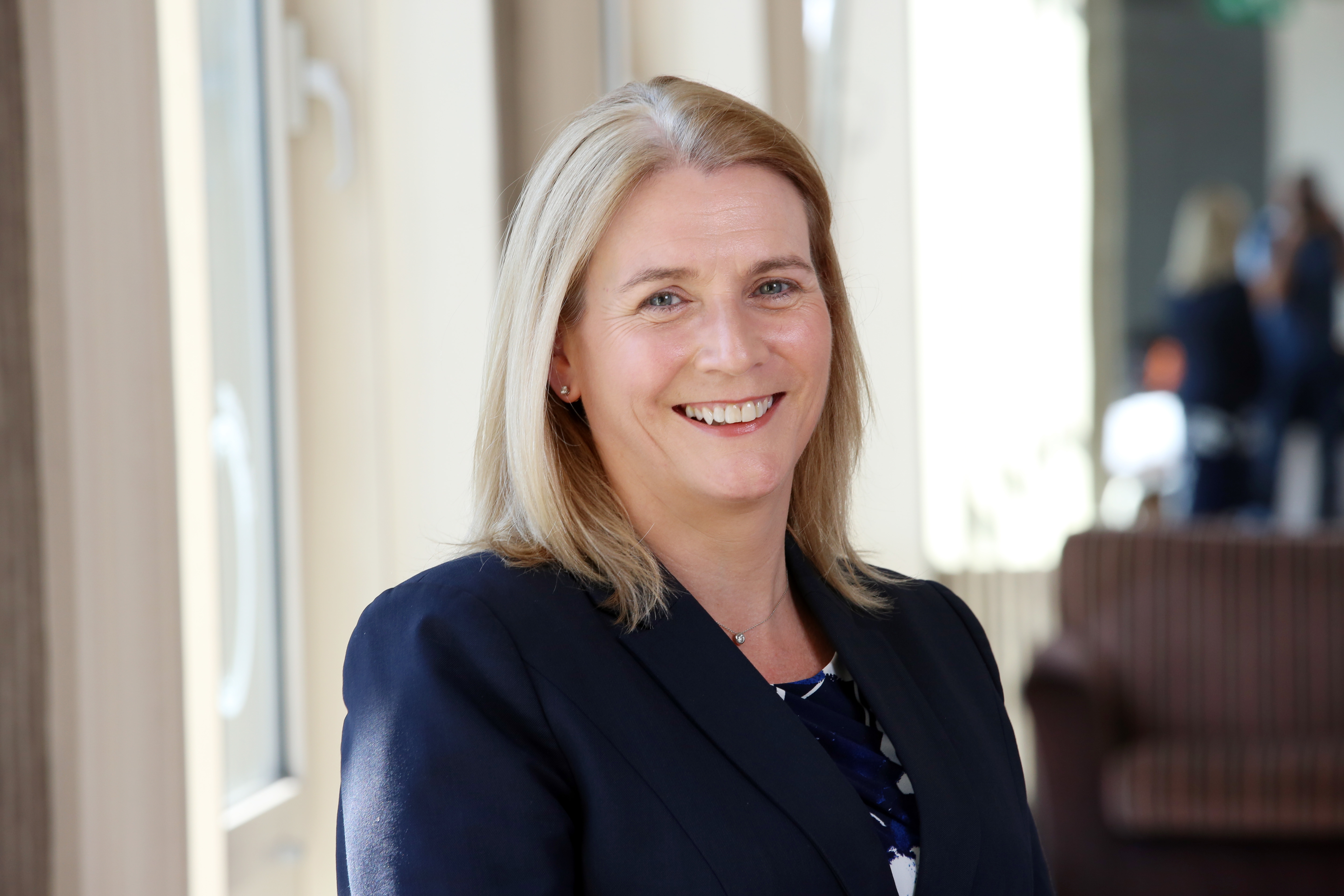 Caitriona Lavery has not just served Hastings Hotels for two decades, she has seen Belfast grow from a city suffering 'dark days' into a serious player in the global tourism market. I caught up with her to learn more. Lavery talks:
I have been with Hastings Hotels since November 1997; prior to that I was a meeting planner. At that time, I was working for one of the largest suppliers of meetings to the Hastings Group and so now I have moved to 'the other side of the fence'.
For the last 20 years I have been working with the family and the company helping to promote the hotels for meetings and incentives; I'm now the group sales manager looking after the corporate and MICE business.
Belfast from the dark days until now
My job has evolved as the destination has evolved; Northern Ireland has grown from its 'dark days' in the 1990s until what we have today: a very vibrant, exciting destination.
"People would ask 'Are they for real?'!"
In the 1990s, the job was a huge challenge; we would attend the trade shows in London to sell Northern Ireland and people would ask, 'Are they for real?'! However, we were resilient. Eventually, the investment starting to come in; notably first for Waterfront Hall. We started to see big companies and international conferences coming in; we were excited and we thought, 'Maybe there is a future here.'
We launched the ambassador programme with VisitBelfast – or the Belfast Convention Bureau as it was known back then – and we had a lot of support from housing associations and universities. The city was working as a team and we were all coming out of the dark days together. We all promoted [each other's] new experiences and new products – this industry has always been about people buying from people and building trust.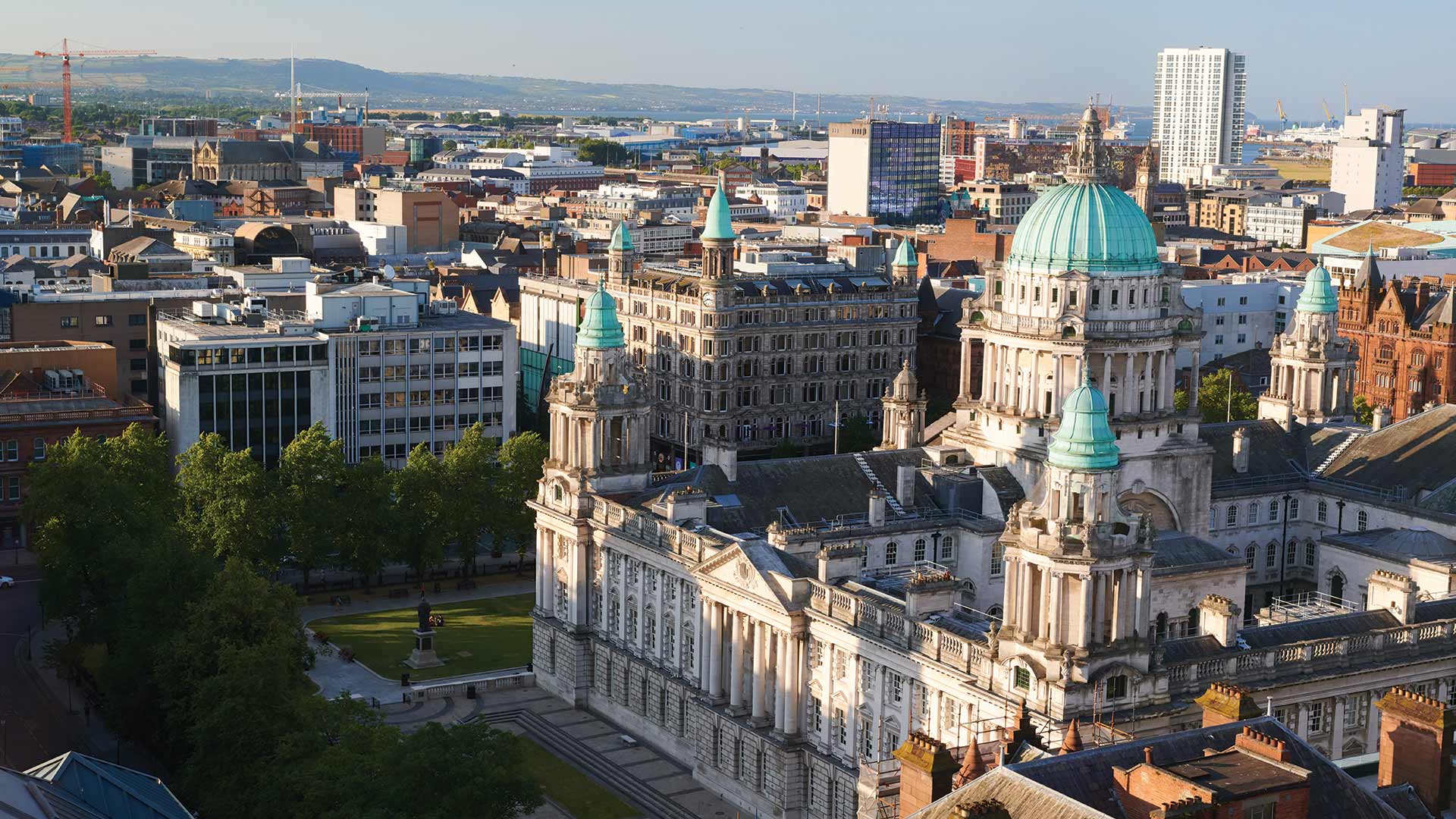 Before long, the BAFTAs came to Northern Ireland, president Clinton came to Northern Ireland, and the ambassador programme helped to host us a lot of medical conferences. This not only raised the profile of the city but helped to generate repeat business – we realised we were a 'normal' destination!
After the catalyst of Waterfront Hall, we saw the arrival of international hotels, for example the Hilton, the Crowne Plaza, the Holiday Inn.
This was helpful as, when you have an international travellers, they like to see the international brands. However, more and more nowadays people also like to see local brands and have genuine local experiences; we at Hasting Hotels stood firm and we went to strength from strength as we reinforced our local hospitality approach.
The Titanic exhibition that opened in 2012, the Giants Causeway becoming an UNESCO World Heritage Site, and the MTV Awards being hosted in Belfast, really put us onto the international stage. We are seeing growth in our North American business, especially through Game of Thrones; Belfast is becoming more than just a day trip from Dublin.
It's been an amazing see these things change over the last 20 years; we have a really strong foundation in the industry and many of the same people are still here.
Travel nowadays
The travel industry nowadays is immediate. You need to come back to people instantly – everybody is after the same business so you have to use digital to stand out – although, fundamentally, the industry is still about meeting people.
"I'm still doing business with the people I did business with 20 years ago"
The one thing that has never changed, especially in the MICE industry, is the relationship and trust between people. I'm still doing business with the people I did business with 20 years ago and our relationships are just getting stronger.
The one thing that everybody wants to talk about in travel is the welcome from their people. Northern Ireland really does have a genuine, warm welcome – we call it the Belfast Hug!
For example, after the Royal College of Surgeons held a meeting here in 2016, one of the attendees loved it so much she looked into moving to Belfast.
The future
Hasting Hotels has invested £150 million back into its own properties. The Grand Central Hotel cost £53 million pounds and that says a lot about our confidence in the product.
The British Open will keep us top of mind in the US moving forward and we want to improve access to our markets; we have 1100 flights a week to Dublin from European destinations but our airports don't serve us well enough beyond that.
We call Dublin Airport 'Belfast South' as it is only 90 minutes away! However, if you are only taking a short-haul holiday, you don't want to drive for another hour and a half after landing. Our challenge lies in getting more international bandwidth into Belfast and the problem with that lies with the lack of corporate officers here in Belfast because it is businesses that drive that airlines.
Career advice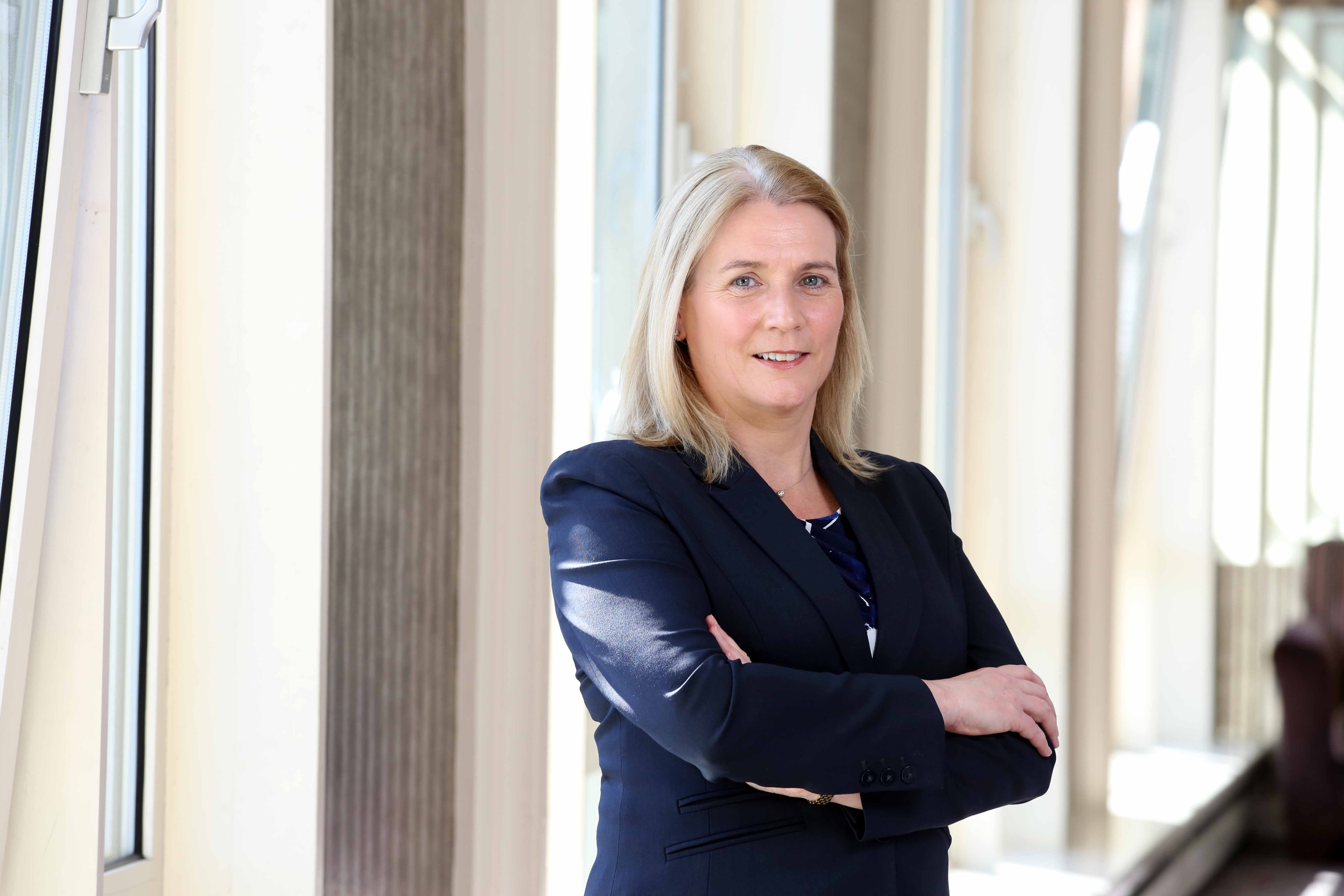 For anybody looking to get into the industry, I would say that you have to love the job. I came into this role through event management and I always wanted to work in travel rather than hospitality.
I represent the largest hotel company in Northern Ireland so it's odd that I have never worked operationally in a hotel in my life! However, the parallel between the two industries is that communication and service are key.
"Consider the social and economic multipliers"
Always know what's going on around you, including politically. We work with big international conferences and we know that they can have an economic impact on the city. It's a very educated approach; we always consider the social and economic multipliers of the event and we don't just go after any event that might raise the profile of the destination – we are very strategic in what we do.
It's a brilliant time to be in Northern Ireland; it's very exciting and everybody has the same enthusiasm and energy to make it happen. There's been a lot of investment and we have to work very hard to get the business to repay that. That's where those relationships come in.
More information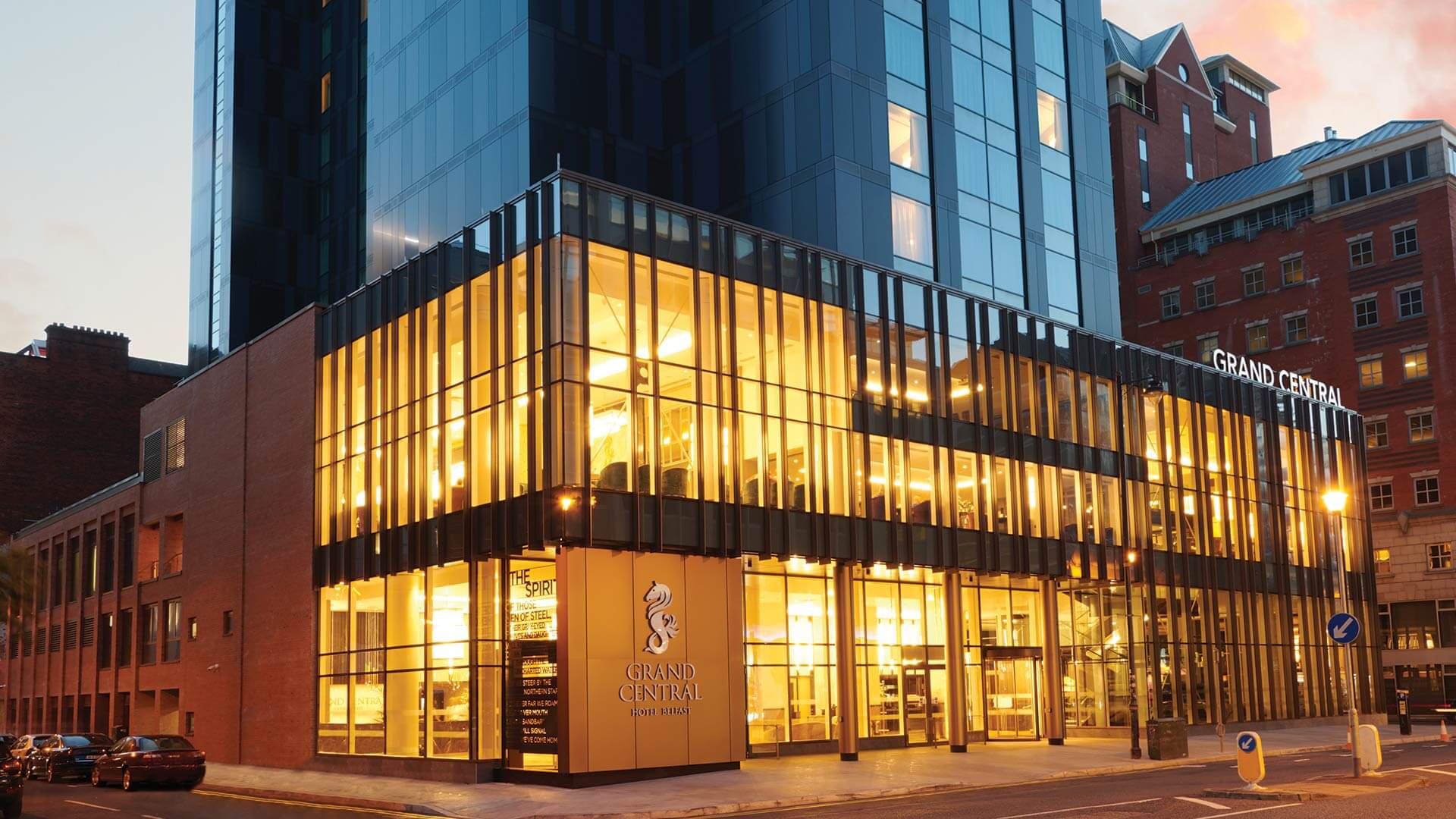 The newest addition and the seventh hotel in the Hastings Hotels portfolio, Grand Central Hotel, Belfast is Northern Ireland's tallest hotel at 23 storeys high.
Located on Bedford Street, in the up-and-coming Linen Quarter, the 300-room property's new branding for the hotel incorporates the Seahorse, a nod towards Belfast's Coat of Arms and a celebration of the City's Maritime history.