Many shudder at the thought of travelling with children; family travel requires extreme planning and discussion. It is true that when you are with kids, it limits what you can do and where you can go.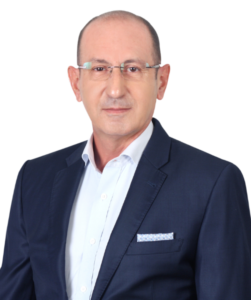 However, we have found one place that is heaven for people with kids: Top family hotel Centara Grand Mirage Beach Resort Pattaya is a world of pleasure and a destination in its own right.
It is a water park with fun activities, a beach club, and amazing ocean-view rooms.
Centara Grand Mirage Beach Resort Pattaya is the top family hotel in Thailand and fourth in Asia, according to TripAdvisor. The reason behind this success is putting the kids' interests first and foremost.
"The full enjoyment of families"
Denis Thouvard, General Manager, said: "We put the kids' interest, expectation and well-being on the top of our daily priorities. The property has geared its amenities for the full enjoyment of families.
"The spacious resort has eight dining venues, a Kids' Club, an extensive water park, and family-friendly residences."
World-class theme
Thouvard continues: "The unique identity of the resort is its 'The Lost World' theme. The prominent water park features the longest lazy river in the region, huge swimming pool, Kids' Club, Teenager E-Zone and direct access to Wong Amat Beach."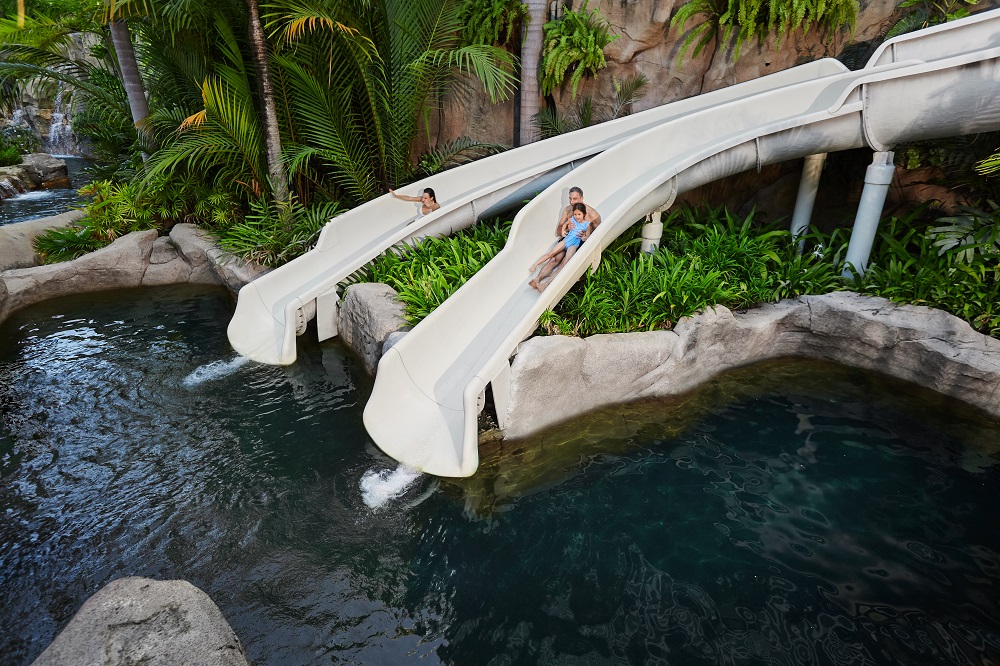 Centara Grand Mirage Beach Resort Pattaya has 230 metres of private white sand beach and a myriad of water sports activities. Leisure facilities include The Lost World water park with swimming pools, a lazy river, waterfalls and thrilling waterslides. Centara recently added Monsoon Island where children can have fun for hours with water sprays, water gun and shooters.
For non-water activities, the resort is also equipped with a fitness centre, tennis courts, and other recreational activities such as yoga, group fitness classes, volleyball, table tennis, snooker and climbing.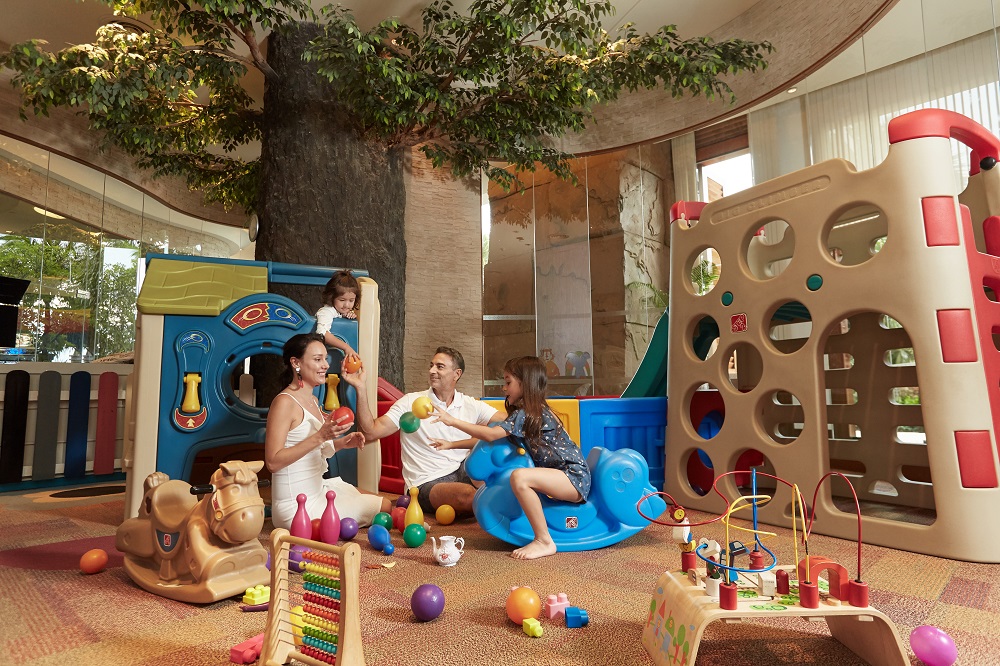 Younger guests are well taken care of with the professionally supervised Kids' Club, featuring Camp Safari for children ages 4-9 and a gaming area called E-Zone for teenagers.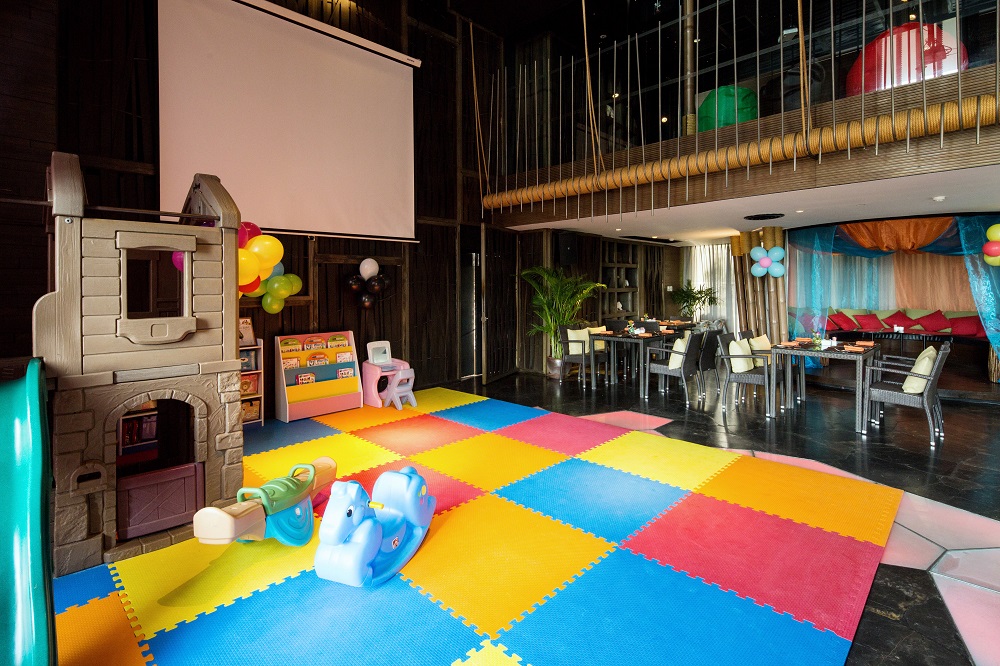 Meanwhile, Club members can enjoy access to Exclusive Club Lounge. The Zulu Family Club Lounge is made up of a play area for toddlers, a mini-cinema, and a separate video games room to keep children of all ages entertained.
It is a comfortable hotel family lounge — combining the comfort of a club lounge with the facilities families require. The lounge caters traditional club services from breakfast to lunch snacks, afternoon tea and dinner drinks. Kids can have special treats throughout the day.
As the kids enjoy themselves, parents can pay a visit to the SPA Cenvaree, which offers traditional aromatherapy, therapeutic massages and modern rejuvenation practices.
A room with a view
Waking up early in the morning is a breeze at Centara Grand Mirage Beach Resort Pattaya. The 19-storey ocean-front resort features 555 superb rooms and spacious suites with amazing views of the ocean and gardens.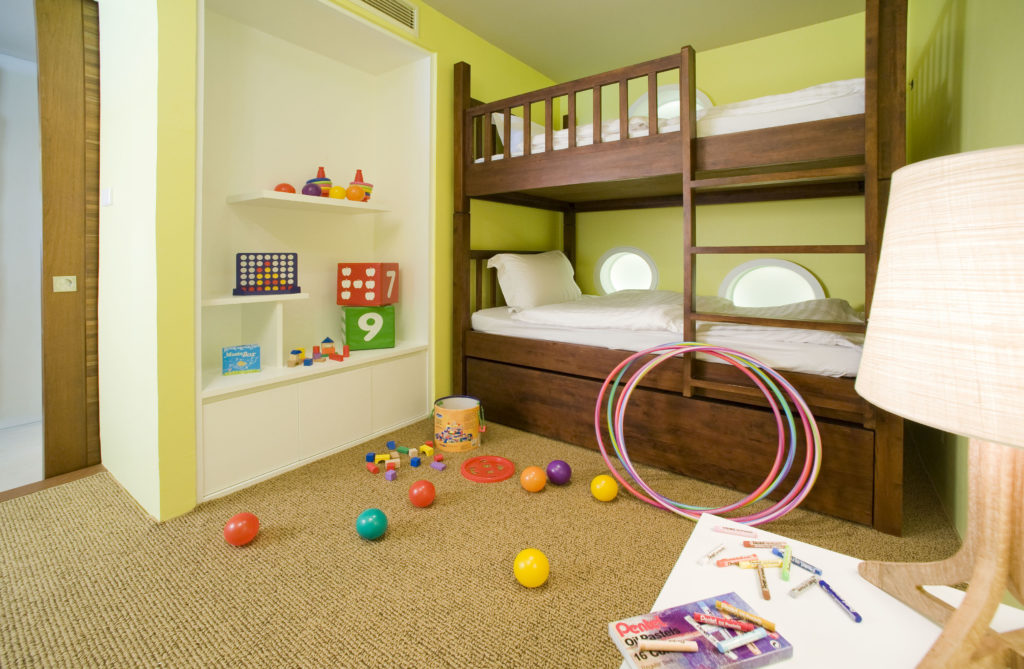 Club Mirage Family Residence Suite features bunk beds suitable for up to three children, in a separate area that allows larger families to enjoy ample living space. Most room categories offer the choice of a king-sized bed or two double beds, while the Club Mirage Suites come complete with furnished balcony and outdoor Jacuzzi.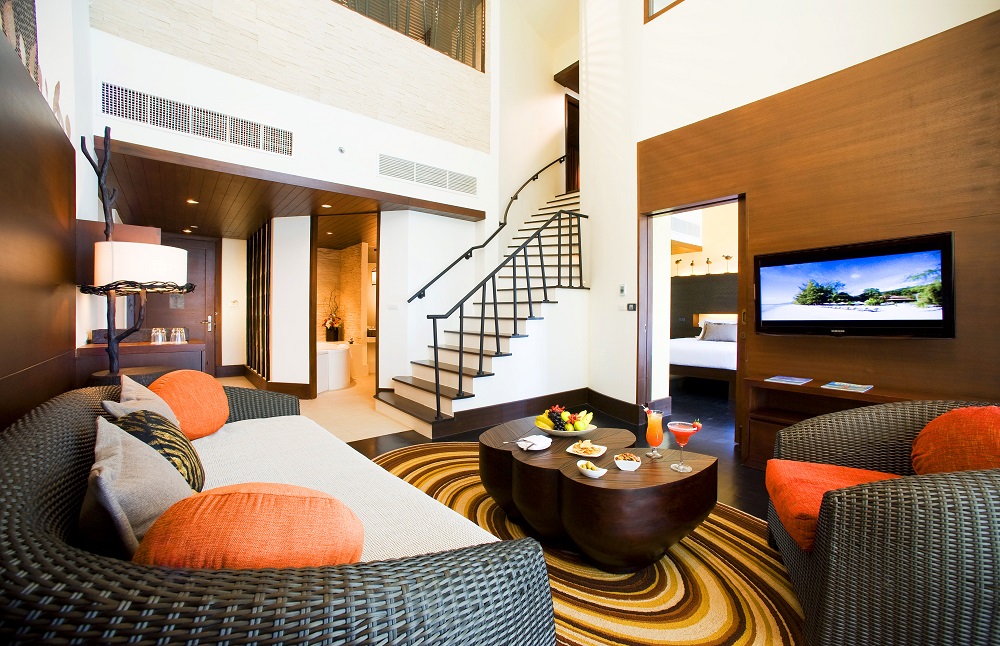 Club members can enjoy access to Club Mirage Lounge with light meal presentations daily, evening cocktails and internet access.
More to come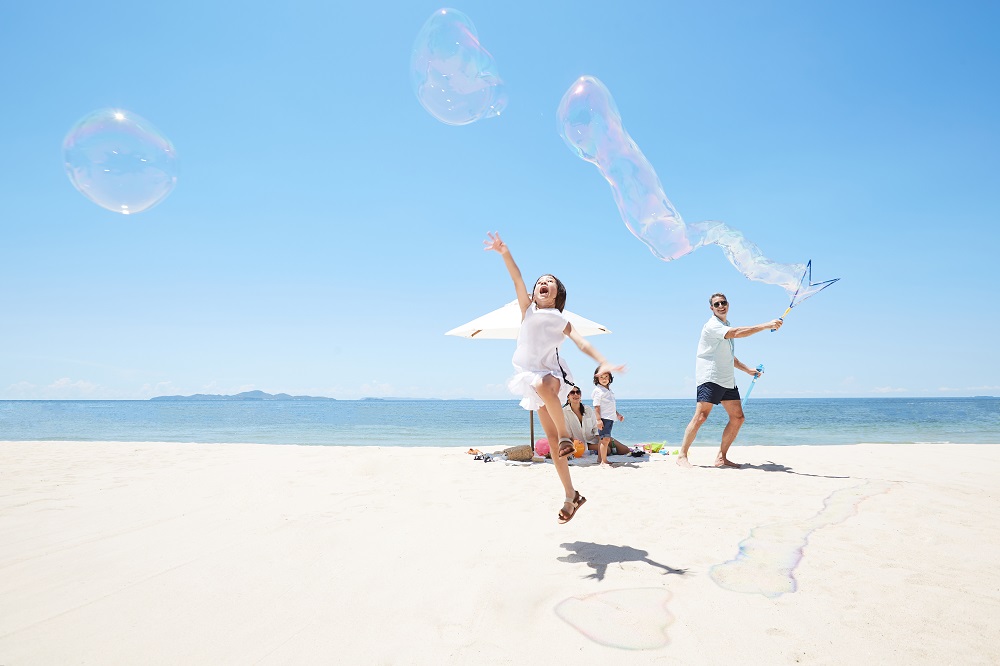 Centara Grand Mirage Beach Resort Pattaya is on a mission to continuously improve its facilities geared for kids. In an interview, Thouvard suggested the resort will have new offerings that will focus on a wide variety of kids and parents activities.
These are a kids' café, cooking classes, arts and craft room, an area where kids can play make believe, The Cave, soft play cinema, parents' outdoor area, playground and trampoline area, a rafting game, Sky Ride and low and high ropes course.
"Taking care of your children is taking care of yourself"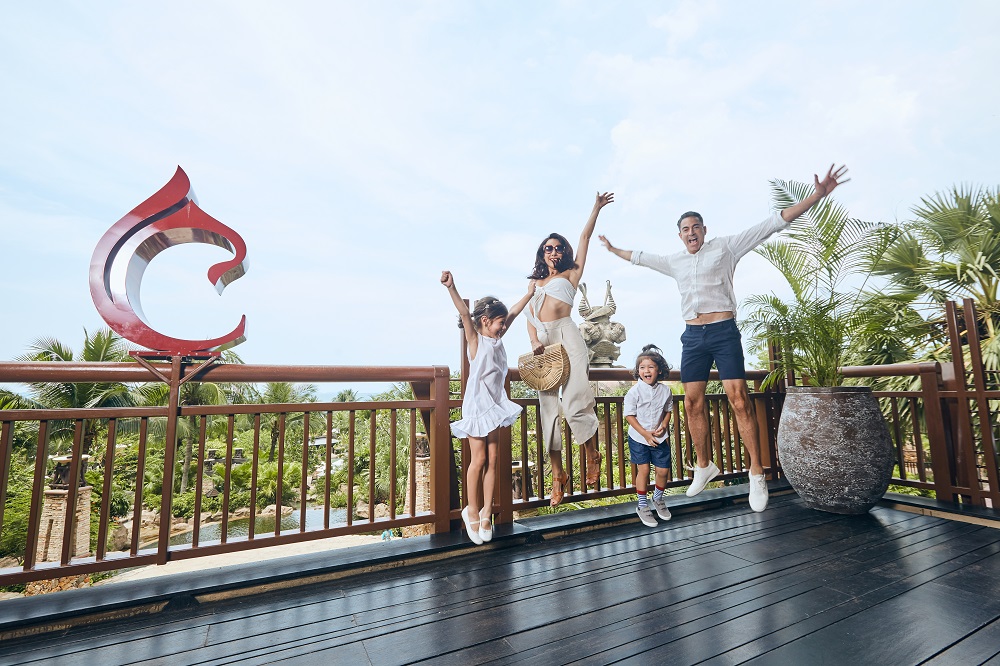 "We strongly believe that taking care of your children is taking care of yourself," Thouvard added. The resort is an ideal retreat for families, couples, and honeymooners. At Centara, there is something for everyone.