Overcoming the challenges of bleisure travel
Written by Brandon Thompson, MD at Drum Cussac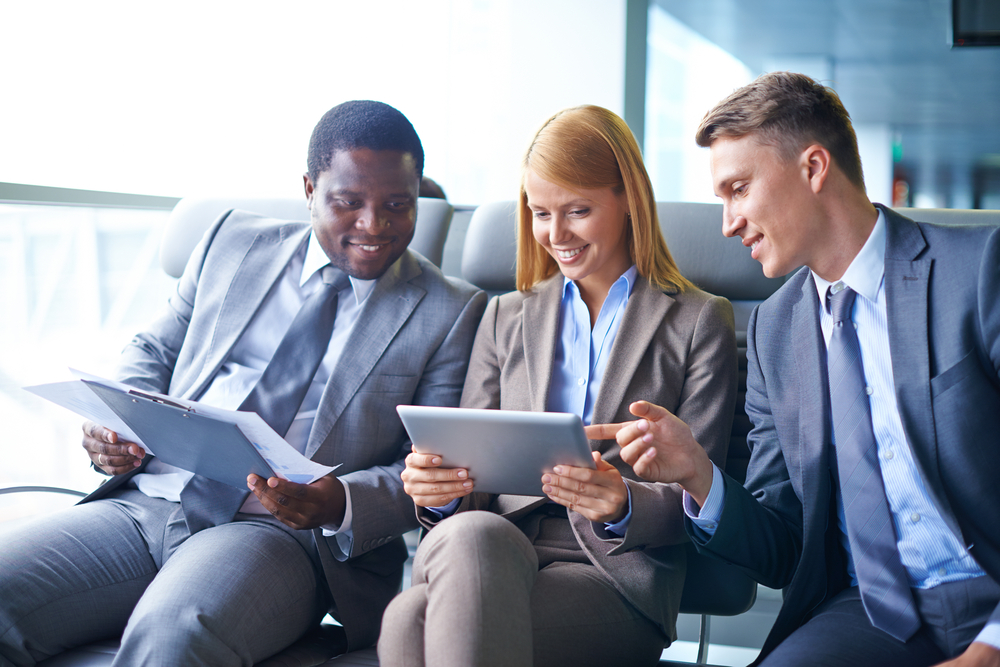 Bleisure travel, or combining business travel with leisure time, is one of the latest – and fastest-growing – business travel trends, with the vast majority of organisations now allowing business travellers to extend trips by a few days.
Bleisure travel offers several benefits to employees and is becoming an increasingly valuable asset to leverage for organisations hoping to attract top talent. Being able to combine business travel with down time makes sense for many business travellers who may be short on time and money. Travellers may even be able to make use of corporate travel discounts too.
Organisations can also benefit from bleisure travel as the extra leisure time can boost morale, encourage loyalty and, ultimately, improve productivity.
However, despite the growing popularity of bleisure travel, more than a third of companies still don't actually have a corporate travel policy that covers these additional leisure days. The issue is that bleisure travel may increase the risk employees are exposed to and therefore increase the duty of care you need to provide.
Without having a clearly defined bleisure policy in place, your organisation can find itself in a legal grey area that leaves you open to potentially negative reputational, financial and legal impacts if something does happen to a traveller.
Problems can arise when trying to understand where the responsibility for traveller well-being lies, and what actions to take if an incident occurs. Challenges for organisations may include getting employees to abide by travel policy rules, avoiding leisure time in risky environments, and engagement with travel risk management programmes designed for their safety.
These challenges only serve to emphasise the importance of implementing a bleisure travel policy in order to fulfil your duty of care, mitigate potentially damaging organisational impacts and help foster a culture of care.
Drum Cussac's experts recommend developing written guidelines for bleisure travel alongside your existing travel policies. More specifically, in order to mitigate the risk of bleisure travel, Drum Cussac advises following these six guiding principles:
Update your business travel policy
Including bleisure travel in your business travel policy is a great way to win over employees, promote wellbeing and improve productivity. Furthermore, implementing a policy can assuage safety concerns and ensure a smooth trip. Ultimately, informing travellers of the protections they have is vital in order to let your employees know if they need extra cover for the leisure portion of a trip, shielding you from negative impacts if an incident were to occur.  
Define your boundaries
Setting boundaries will help mitigate the risks associated with business travel. Be clear on the number of days' employees can add onto a trip, whether certain locations are out of bounds due to the threat levels present, and to what extent travellers need to comply with the security measures you have in place e.g. checking-in on tracking platforms.
Use technology to your advantage
Travel risk management technology is a vital tool in mitigating threats and keeping travellers safe. Ensure your employees have access to real time risk alerts, emergency communications and people tracking software. Drum Cussac's PeopleMonitor can help keep you and your travellers informed and ahead of potential threats.
Encourage compliance
Offering incentives is a great way to encourage employee travel compliance, for example by extending corporate travel discounts in exchange for checking-in on travel tracking software during their leisure days. This is obviously discretionary, but incentivizing compliance is a good first step in fostering a culture of well-being and safety.
Clarify the small print
More than half of all bleisure travellers will invite loved ones to join them on the leisure portion of a trip. While extending travel protections is a nice benefit for employees this shouldn't necessarily include companions.
However, some employees may wrongfully assume their companions are covered by their organisation's protection – especially if loved ones are rolled into other benefits packages too, e.g. a health plan. So be clear to what extent travelling companions are covered. This prevents misunderstandings and gives travellers the time they need to arrange any additional coverage they require.
Brief your travellers
Travellers should be briefed before any business trip in order to familiarise them with the threats they may encounter. It is down to your discretion whether you extend this briefing to cover leisure time, but bear in mind that many leisure activities can increase the risk travellers are exposed to.
Download the new white paper today and avoid all those potential bleisure travel grey areas. Inside, our experts share their knowledge to help your organisation better understand the challenges posed by bleisure travel and guide you in creating a bleisure policy that fulfils your duty of care obligations.
Drum Cussac is a global security intelligence and analysis consultancy responsible for ensuring the safety of more than 15 million people.