China leapfrogs Germany to become fourth largest market for Hotelbeds
Travel Daily speaks to regional sourcing director APAC ITB China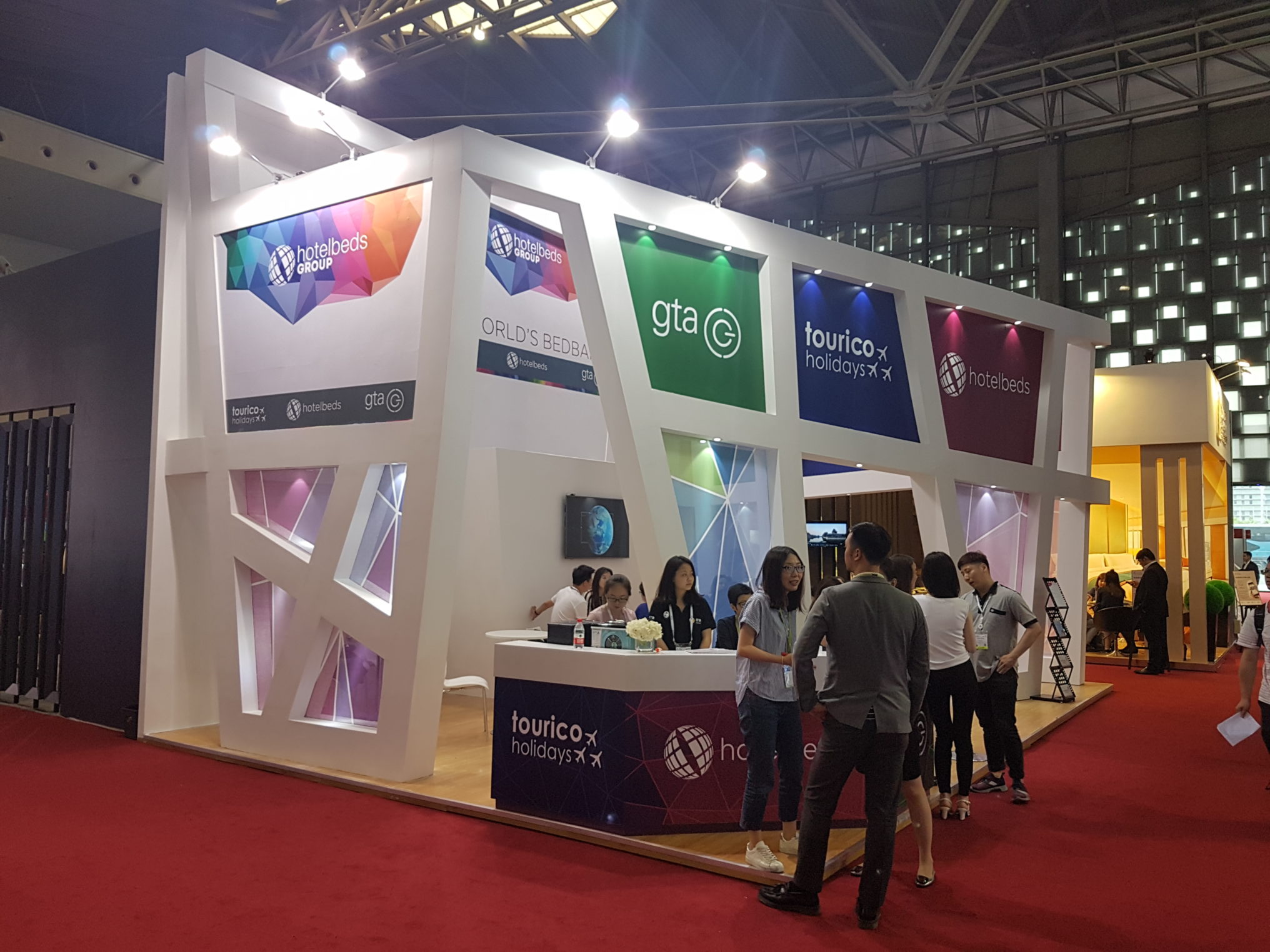 China has moved above Germany to become the fourth largest source market in the wholesale channel for Hotelbeds Group, it was announced today. I spoke to some of the team at ITB China to learn more.
China remains the number one source market in the wholesale channel for Hotelbeds Group in Asia-Pacific and is now the fourth biggest for the Group globally, up from fifth place last year. The Group sells in the wholesale channel to online travel agents, tour operators and airlines via its Hotelbeds, Tourico Holidays, and GTA bedbank brands.
This growth can in part be attributed to the Group's success in growing its China-US corridor, which in 2017 accounted for 2.3% of all inbound Chinese hotel bookings into the United States market.
Locally sourcing Chinese-friendly hotel inventory in top destinations around the world forms a key part of Hotelbeds Group's offering to Chinese travel intermediaries. Earlier this year the Group announced plans to increase its sourcing teams globally by 200 people in order to increase by 10,000 the number of exclusively contracted hotels over the coming three years.
As recently as 2012, China was not even in the company's top 20 source markets globally, so why has so much changed?
"Focus," says Andrew Hughes, regional sourcing director APAC, "We have been super-focused, not only where we are now but where we want to be and how can we maximise our resources to achieve that."
He continues, "If you want to be to be China-ready, you need to commit to it fully. You need to have an IT team who is China-ready; you need to have a team of marketers who are China-ready. You also need to be ready for growth. The market is evolving at an incredible pace.
"If you want to do business in China it needs to be part of an integrated business strategy. I think that's what we do well: we understand the market and help out our partners, in a controlled way.
"I know a lot of people fantasize about the China growth market but how do you take advantage of it? You capture the right data; you have localised expertise; you grow proactively, not reactively."
"China is a goldmine"
Chua Hua Wan, head of sales, Asia-Pacific, adds: "China is a goldmine. You need to do something differently, to match the speed of the market growth. The set-up we have is such that China is outside APAC so it gets its due focus and resources. It's a crowded market space and you need to stand out. Don't do 100 things adequately; do three or four really well."
The company has invested time and effort into sourcing Chinese-friendly hotels and developing the right technology offering, by looking at the whole travel cycle including payment, check-in, visa processes and social media.
Chua Hua Wan had previously noted that 2.3% of all incoming Chinese reservations for hotel rooms in the United States were booked via the Hotelbeds platform.
Following the integration of the Tourico Holidays and GTA bedbanks into the Group last year the product portfolio has now expanded to over 170,000 hotels and over 60,000 travel-selling clients now use the platform.