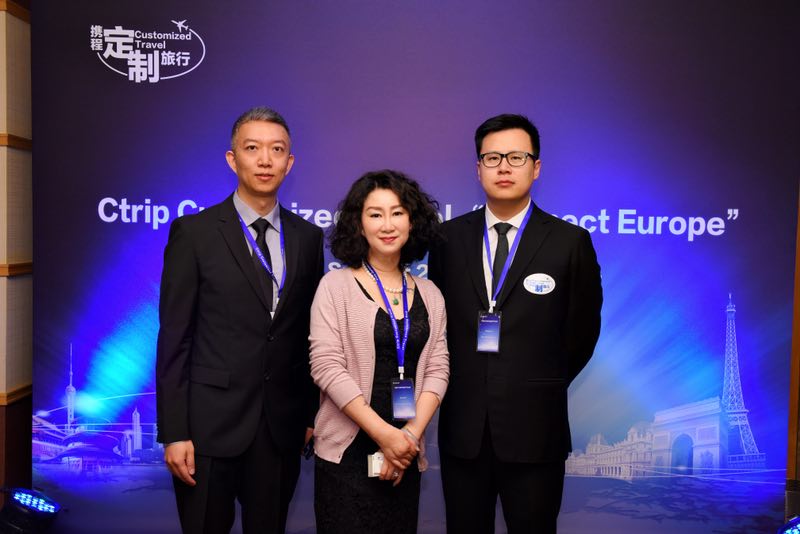 Ctrip Customized Travel and the China Outbound Tourism Research Institute (COTRI)'s first copublished report, on the customised travel patterns of Chinese visitors to Europe, has shown that European travel saw a 130% year-on-year increase between 2016 and 2017.
The report indicates that the Chinese customised travel market in 2017 is growing fast and already accounts for 10% of the whole outbound business.
Speaking at the Budapest Customized Travel Summit in Budapest today, COTRI director Prof. Dr. Wolfgang Georg Arltstated said: "The demand and consumption of customised travel by Chinese consumers is unique. Such travel patterns are not common in Western countries, where they are typically limited to middle-aged and older customer groups from high net worth backgrounds.
"Customised travel in the Chinese market, therefore, is unique in that it is characterised by its popularity, youthfulness, and high growth rates."
Here are the key learnings from the summit:
Over six million Chinese travellers visited Europe in 2017
The report showed that the number of Chinese citizens visiting Europe by first entry in 2017 exceeded 6 million – but also taking into account the fact that some travelers will visit multiple countries, the total figure is estimated to exceed 12 million.
According to data from Ctrip.com, Europe was the second most-visited continent (after Asia) among the Chinese outbound market in 2017, accounting for 9.3% of total trips.
Chinese travellers are becoming older on average
Silver travel specialists, listen up. The fact that 29% of Chinese visitors to Europe were 50 years old or more shows that Europe has become a normal long-haul destination for Chinese travellers.
Therefore, providing age-appropriate travel services to Chinese elderly travelers is a challenge but also an opportunity to tourism service providers.
The UK is customised travellers' favorite European destination – and Greece is #4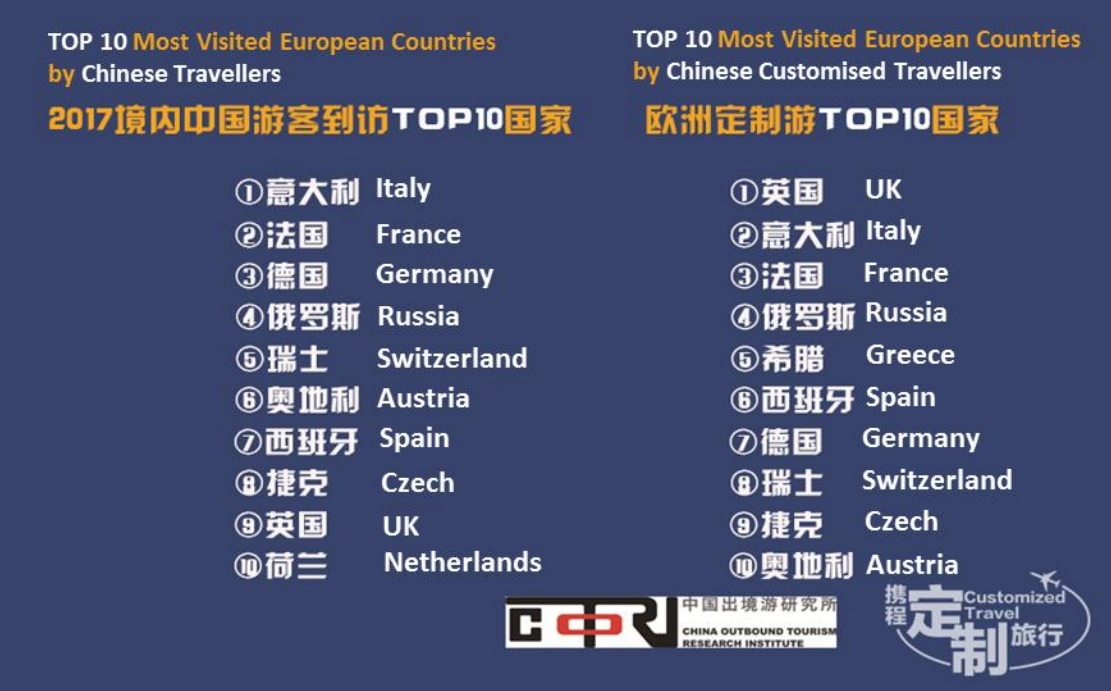 40% of China's total customised travels are outbound, among which tours to European destinations account for 10%. As noted the demand volumes saw a year-on-year rise of 130%.
While not in the top 10 European countries most visited by the Chinese, Greece appeared in the list of most popular countries in Europe for customised travel, while the UK came out on top. This is thanks to Britain's natural and cultural offerings which help to make it one of the most suitable European countries for solo excursions.
Although Greece is not one of the top 10 European countries for Chinese travellers, it outshines others in the list of customised tours that to its scenery, climate, ancient history and rich opportunities for island tourism. Chinese tourists visiting Greece are typically young non-package tour travelers, whose customisation focusses on honeymoons and wedding photoshoots.
Another report will follow tomorrow.