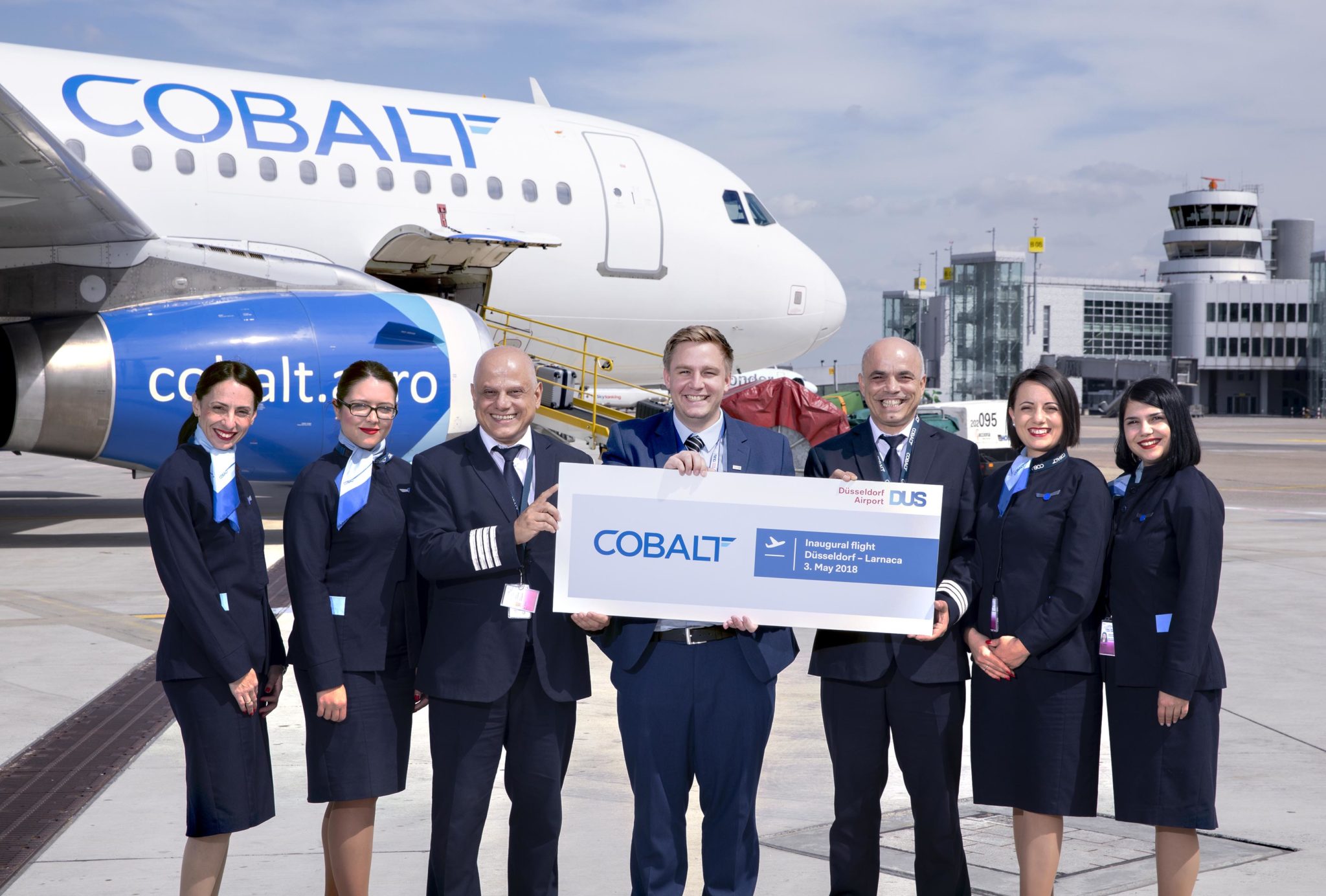 Cypriot airline Cobalt Air has inaugurated twice-weekly, direct services to Dusseldorf from Larnaca, marking its second German city after Frankfurt.   
The first 09:05 hrs Airbus A320 departure from Larnaca touched down on time at 12:30 hrs local time on 3 May. The new service, operated with an Airbus A320, with all-economy seating, operates on Thursdays and Saturdays. The Saturday departure is 07:05 hrs, arriving Dusseldorf at 10:30hrs.
Dusseldorf to Larnaca flights depart 13:20hrs, arriving 18:20hrs on Thursdays, while Saturday departures are at 11:20hrs, arriving Larnaca at 16:20hrs. Current lead-in fares start from £160 return.
A quick Skyscanner search shows that, for flights between Cyprus and Dusseldorf today, only Cobalt Air is flying this route; otherwise you would need to transfer at either Munich or Athens, flying with Aegean or eurowings. Some of the Munich-connecting services even require another check-in, so Cobalt's service is clearly the easiest option for this route.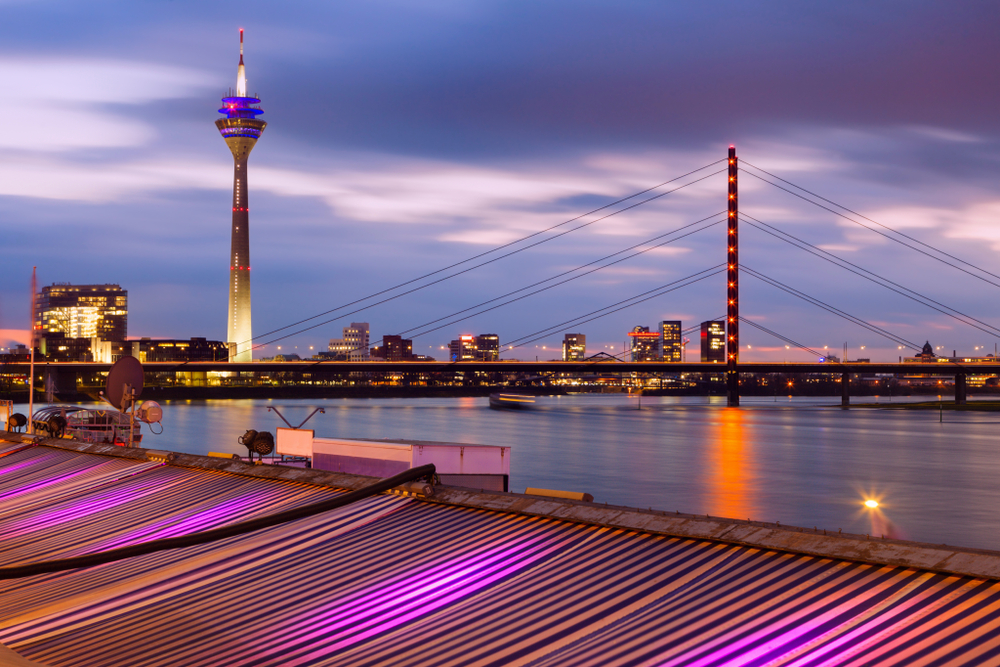 Dusseldorf is Germany's seventh biggest city and a gateway to wider Germany with over 350 trains, from S-Bahns (urban trains) to ICEs (Intercity Express trains) stopping at Düsseldorf Airport train station every day. 
"An important hub, renowned for its fashion and trade fairs"
Andrew Madar, CEO, Cobalt Air said: "Düsseldorf is a very welcome addition to our expanding European network and complements our regular Frankfurt services.  We are pleased to be linking Cyprus with such a popular region in Germany, which is an important business and financial hub too, renowned for its fashion and trade fairs. 
"Whilst a relatively new player in the Cyprus market we have been enjoying strong demand for our services and hospitality and look forward to welcoming more travellers to and from Germany who will appreciate our competitive fares, onboard hospitality and comfortable cabins."
Cobalt Air was welcomed as a member of The International Air Transport Association (IATA) in December and currently serves 21 destinations and 12 countries from its home in Cyprus.