The end to surcharging doesn't have to cut into margins says Edward Chandler, chief commercial and partnerships officer, eNett International.
From Saturday 13 January 2018, extra fees of up to 20% that businesses levy on card payments for items such as flight tickets, were banned.
Under the old rules, firms are not allowed to profit from surcharging but the actual costs they incur can be passed on. The changes to the regulation, which came under the new European Directive PSD2, could impact the bottom line for travel agents. In fact, it's been speculated it could cost the UK travel industry a whopping £150 million. 
It has become quite common for travel agencies to apply surcharging as parts of their business, for example, selling cheap flights are low margin products. When making a transaction, they – as well as merchants in other industries – incur a fee from the respective credit card processer.
Low margins mean that not every agency can absorb these additional costs, yet they must be accounted for somewhere – which is how surcharging came about. But with surcharging being stamped out for good, how can travel agents respond? There are several options that agencies could take.
"Low margins mean that not every agency can absorb these additional costs"
The first option is to simply pass fees onto customers, either by calling it something else (related to an admin cost) or by upping the price of holidays.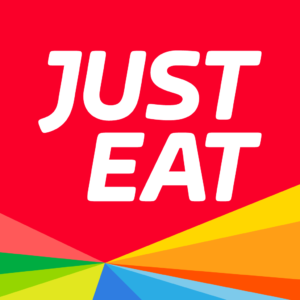 However, as we've seen with Just Eat's announcement this week of a new 50p 'service charge' on all orders, more often than not, this avenue receives a lot of backlash from consumers, impacting reputation and the bottom line.
Passing fees onto customers could mean they end up going elsewhere. However, just absorbing the costs into the business is not a viable option for all agencies, especially if they are smaller.
Another option is to negotiate better rates with your merchant acquirer. To make this work requires a lot of effort with individual suppliers, banks and providers to ensure that charges remain low. In reality, even bigger OTAs and travel agents may struggle to achieve this. And with such a proliferation of payment methods, consumers don't want to be restricted in how they pay, and the rules are such that you can't offer discounts for specific payment methods.
"Passing fees onto customers could mean they end up going elsewhere."
But maybe the answer for travel agencies doesn't lie in the how consumers pay them but how they in-turn pay their travel suppliers. For too long the industry has been wed to old fashioned payment methods. A recent study we did estimated agencies were losing around 3% on every international transaction by sticking to traditional methods.
Advances in B2B payment technologies such as Virtual Account Numbers, help travel agencies improve operational efficiencies and reduce the complexity and cost of making a payment to a supplier. In addition they create value from each payment which, added to the efficiency gains, could be used to offset the cost of accepting the payment from the customer without disrupting their experience.
The end to surcharging doesn't have to mean travel agencies margins reduce. Neither does it mean consumers have to pay more, or suffer a compromised customer experience. The answer for agencies could simply be changing the way they pay.