dnata acquires AI search company bd4travel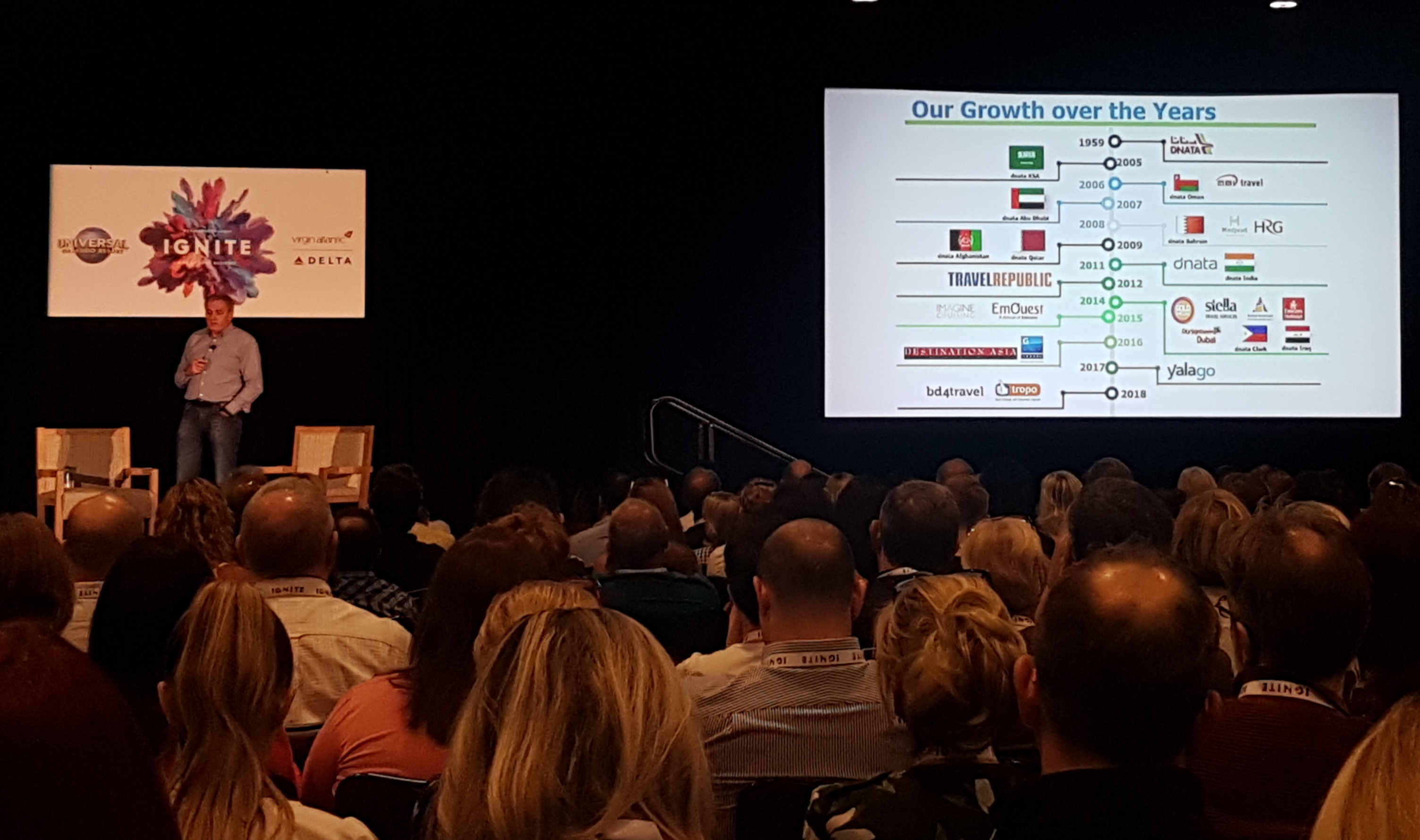 As announced to delegates at the Global Travel Group Conference in Orlando, Emirates Group company dnata has made a majority acquisition of bd4travel, the artificial intelligence travel personalisation company.
bd4travel will be an independent company within the dnata group. The company's tech solution 'listens' to the signals of travel website users in order to personalise the shopping experience in real-time. Using machine learning algorithms, the technology generates probabilistic real-time user profiles and instant recommendations for the most relevant products, content and services to each customer.
With various clients in 17 markets running more than 40 separate sites, including OTAs such as Expedia, Travel Republic and HolidayCheck, bd4travel aims to lower churn rates and create uplifts in turnover and average booking value.
bd4travel's analytics platform helps travel companies generate insights such as user intent and interests. The system can discover information such as the intended shopping value of individual users or identify demand so that trends can be reacted to immediately with relevant sales offerings.
"A visionary bet on how the industry will evolve"
Andy Owen Jones, founder of bd4travel, said: "Gaining a company like dnata as a new majority shareholder was important for us. Their global backing will enable us to grow the business in areas of the world where we are not well represented today. They will also support us to expand our service for existing customers.
"As a long-term client of bd4travel, they now want to push the boundaries of our solution as well as being a sounding board for new ideas. In taking their position in bd4travel, dnata has made a long-term and visionary bet on how the industry will evolve and how they can stay at the forefront of the coming transformation."
"The relevance and potential of their offering"
Iain Andrew, divisional senior vice president, Travel Services, dnata, said: "At dnata we are constantly looking for ways to embrace innovation to maximise efficiency and ensure service excellence.
"Our experience of working with bd4travel as one of their customers convinced us of the relevance and potential of their offering. We find their technology a game-changer in the travel industry and, as a global company, we are pleased to bring the team on board to deliver on a broader scale."