eDreams ODIGEO looks into emotional motivation for travel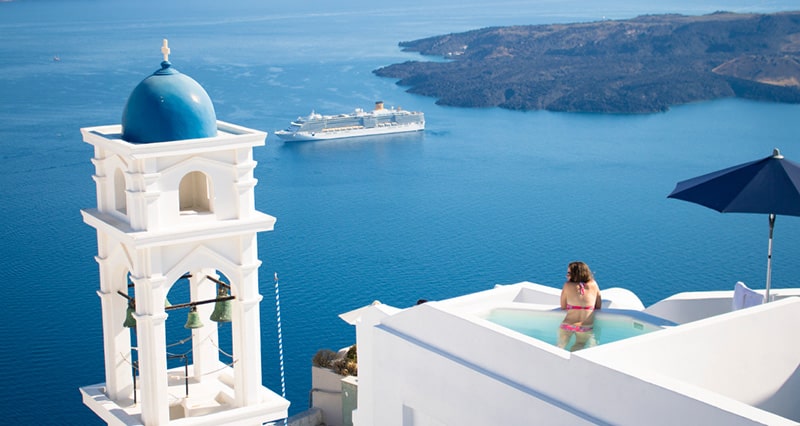 eDreams ODIGEO, the largest online travel company in Europe, has identified the emotional motivations behind the behaviours and decisions of Europeans when they travel. The analysis highlights six groups and 15 emotions which travellers experience during each journey, from the inspiration phase to when they return home from their trip.
The research, part of a study called The Meaningful Journey, is based on an IPSOS survey of over 3,600 people across Spain, France, the United Kingdom, Germany, Italy, Portugal, and Sweden, and is combined with data from eDreams ODIGEO's user experience laboratory.
Motivations and the reasons for travel
In the world of travel, motivations explain why travellers decide to discover a new place as well as the way they feel before, during and after their trip experience. Although each traveller is unique and motivations vary based on the type of trip taken – long holidays versus weekend breaks – eDreams ODIGEO has identified the key motivations affecting most trips which have been grouped into six major categories:
Main motivations that drive their travel decisions
Pleasure-seeking: 23%
Seek to maximise personal pleasure, fun and spontaneity. They want to feel alive and let themselves go, sometimes impulsively, without thinking about the consequences. Travelling means adventures, either as a couple or with friends.
Personal Connection: 23%
Travels to spend quality time with the family and feel that interpersonal ties are strengthened. Seeks to relax and escape from the daily routine. Always travels in family, with their partner and children.
Uniqueness: 15%
Travels to test themselves, break boundaries and live new adventures beyond their comfort zone, which allows them to feel unique. Travel allows them to feel socially recognised. They prefer exotic places that make them feel unique and to have a positive impact on their community. Travels alone or with friends, but rarely with their family.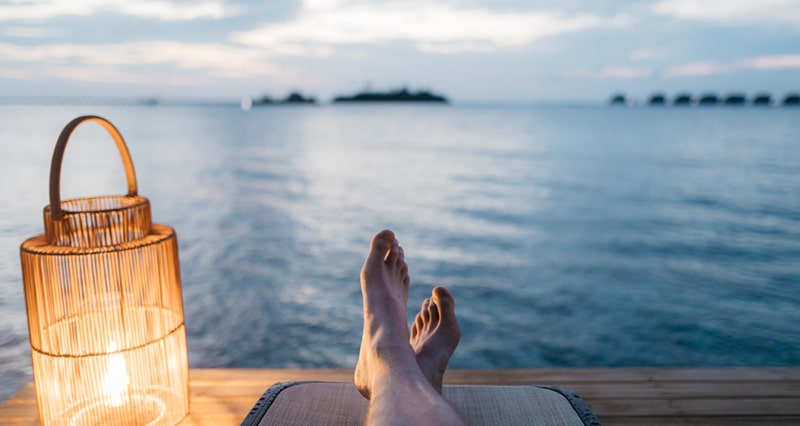 Sense of Belonging: 14%
Want to feel part of a group. Travels to feel part of the destination, living like a local to experience the culture and everyday life. They let themselves go and prefer urban or rural destinations where they can interact with locals. Travelling alone or as a couple, but rarely with children.
Chill and Relax: 13%
Look to disconnect from their routine and get rid of stress. They need to feel safe at all times and look for comfort away from any obligations. They travel as a couple, especially to beach or wellness destinations.
Control and Discipline: 12%
They seek to disconnect from their routine… but with a new routine. They plan the trip in a very rational way, as a discipline that must be followed with rigor and order. Their goal is to feel totally safe, in control of the situation, trying not to show their emotional side.
Nearly one in four (24%) Brits identify as 'Personal Connection' travellers, whilst one in five (20%) see themselves as more impulsive 'Pleasure-seeking' travellers. Feeling like you belong in a group and rest and relaxation were also voted as top priorities by an equal proportion of Brits (17%).
Looking at geographical trends, southern European nations (Italy, Spain and Portugal) are the most motivated by Pleasure-seeking (26%, 24% and 23%, respectively), while northern European countries such as Sweden (32%) and France (26%) look for Personal Connection. Likewise, the group motivated by Uniqueness is the most common across Mediterranean countries than in other parts of Europe.
Technology to understand and solve traveller needs
The study is the first of its kind in Europe and was presented to an international audience at an event hosted at eDreams ODIGEO's Barcelona office. At the event the company also revealed the technologies it uses to understand and solve traveller needs. Through its algorithmic analysis of aggregated and anonymised data, eDreams ODIGEO now makes more than 8 billion daily predictions on its system, which anticipates what travellers want to see in search results.
Thanks to machine learning, the company has reduced the amount of time it takes to show flight results to a customer by up to 88%. Over one third of the company's customers carry out more than a single travel search, and in most cases this is to test different dates to find the best prices. Thanks to machine learning, eDreams ODIGEO now understands this type of search patterns in real time, and with over 80% accuracy it can anticipate and offer alternative results even before a customer has made the request.
The company has also introduced cutting-edge reinforced learning algorithms, similar to the ones that power autonomous cars, which allows the machine to learn by itself and automatically adapt to changing environments. This type of algorithm helps eDreams ODIGEO accelerate its tests and the launch of new products and services. The 18.5 million customers who search and book through its brands – eDreams, Opodo, GO Voyages, Travellink or Liligo – have access to a more personalised experience that offers them what they need, when they need it, saving consumers both time and money.
"Truly grasp what makes a journey meaningful"
As explained by Dana Dunne, CEO of eDreams ODIGEO, "Technology is key to understanding travellers, and as we have found it is crucial to look not only at functional but emotional triggers to truly grasp what makes a journey meaningful to each individual.
"By conducting this research and improving our understanding of traveller motivations through Artificial Intelligence and User Experience, we can continue to hone and improve our offering to ensure we provide our customers with a truly personalised travel experience, and one that empowers them to see more of the world."