Egencia unveils global WiFi service for business travellers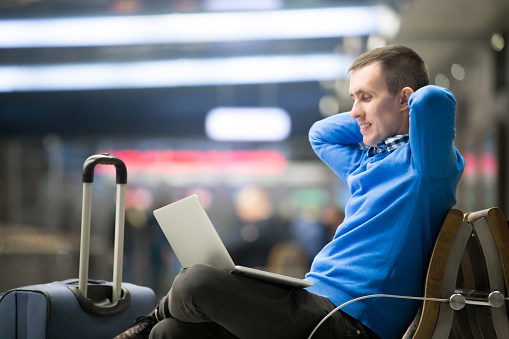 Egencia, the global travel management company (TMC), has announced the addition of global WiFi access to its Egencia Advantage offering, helping travellers stay connected wherever their work takes them. 
Egencia Advantage aims to cater to the "in-between moments of travel", from lounge access, to visa processing services, to travel risk management assistance – and now global WiFi options. Egencia is the first TMC to offer travellers a WiFi service, through trusted providers.
Being able to keep up with work duties is a top priority for most business travellers, according to a 2018 Egencia business traveller survey. Staying connected to family while on the road is also a priority, whether by texts or Facetime.
Egencia Advantage brings business travellers WiFi from more than 300 mobile carriers and Internet Service Providers, and coverage in more than 120 countries – which is more secure and more reliable than free airport or other public hotspot offerings. Companies and their employees can purchase pocket WiFi devices and discounted access through the Egencia Advantage programme, available to all Egencia customers.
"Travellers need ways to stay connected and productive throughout their journey"
"Traveller satisfaction goes beyond the number of stars on the hotel and the class of air travel: travellers need ways to stay connected and productive throughout their journey," said Andrew Dyer, vice president, global supply-lodging at Egencia. "Egencia Advantage optimises cost and efficiency for both employer and employee by bringing them useful products and services with pre-negotiated rates."
Egencia continues to evaluate value-add services for the Egencia Advantage portfolio to increase productivity. Currently, the portfolio of services includes parking, visa processing services, travel risk management assistance, air delay claim compensation and airport lounge access.