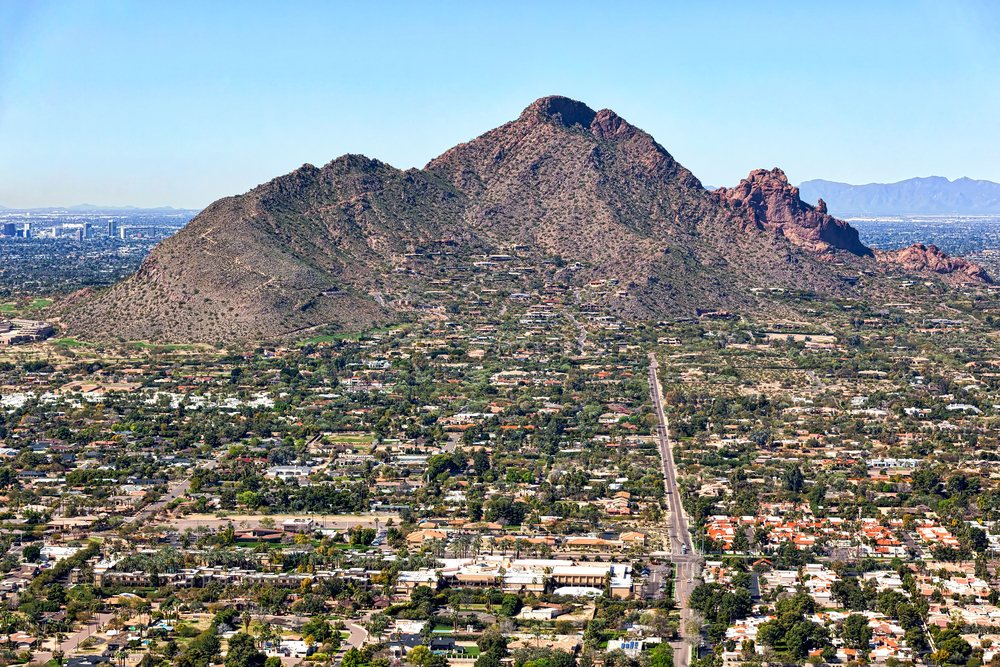 Brand USA, the destination marketing organisation for the United States, in partnership with American Airlines and British Airways, has revealed details of the seven brand-new itineraries for the UK & Ireland MegaFam 2019.
Taking place from 9 – 17 May 2019, the multi-destination trip will see 100 travel agents from the UK and Ireland simultaneously partake in seven itineraries across 18 states of the USA, experiencing a range of destinations and product areas.
After travelling on one of the seven itineraries, the agents will come together in Phoenix / Scottsdale, Arizona. During their time in Arizona's metropolitan centre, the agents will share their experiences with one another, with the goal of enabling all attendees to better sell the destinations upon their return to the UK & Ireland.
This is the seventh successive year the Brand USA UK & Ireland MegaFam has taken place. Each year the MegaFam features different destinations and a breadth of experiences across the USA. For 2019, in a MegaFam first, two territories on the 'Tropical Territories: Sunsets and Salsa' itinerary will be included: Puerto Rico and U.S. Virgin Islands.
The new itineraries for 2019 are:
Southern Sights: Heritage and Hospitality – Visiting South Carolina, North Carolina, Tennessee and Alabama
Tropical Territories: Sunsets and Salsa – Visiting Puerto Rico and the U.S. Virgin Islands
Summits and Cities: East Coast Exploration – Visiting Pennsylvania, New Jersey and New York State
Wild West: Peaks and Plains – Visiting Colorado, Wyoming and South Dakota
Mid-Atlantic Memories: Hotspots and History – Visiting Pennsylvania, Maryland and Virginia
Western Wonders: Valleys and Vistas – Visiting California and Arizona
Cowboy Country: Cities and Cultures – Visiting Texas, Oklahoma, Kansas and Missouri
To be eligible for a place on the MegaFam, travel agents in the UK and Ireland must book travellers on American Airlines and British Airways flights to the United States during the entry period, until 29 March 2019. In addition, they must visit Brand USA's official agent training site, USADiscoveryProgram.co.uk, and complete the MegaFam Airlines 2019 badge.
To enter the MegaFam, visit USADiscoveryProgram.co.uk/MegaFam.