June: Direct Booking Summit Paris
11-Jun-2019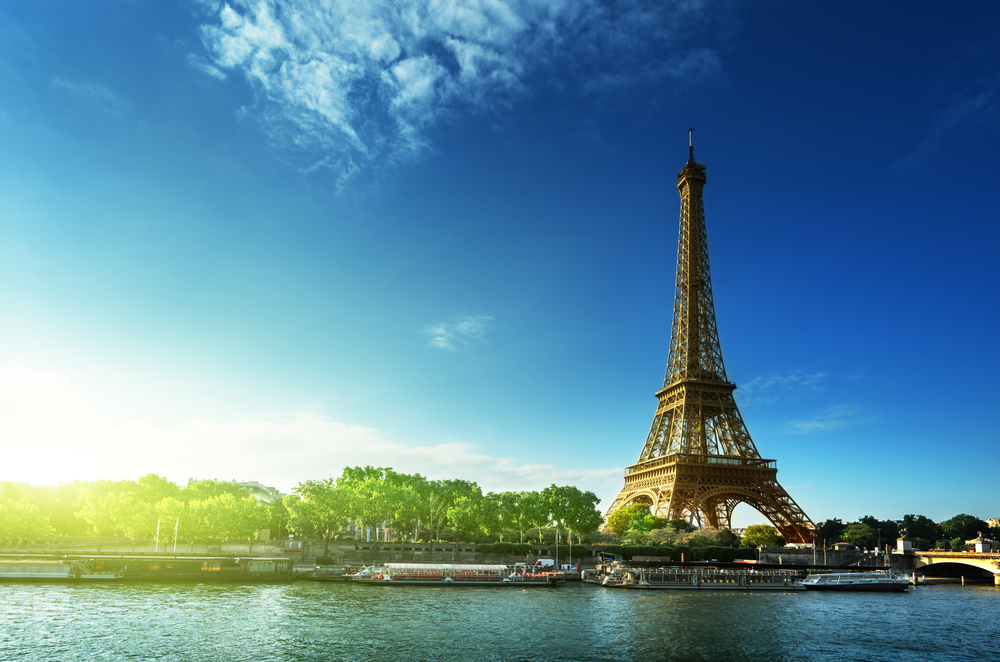 BUY TICKETS     Download draft agenda
The truth about wholesale distribution
Want to know what's really going on with your wholesale rates? In this session we'll be investigating the complex world of wholesale distribution and examining why and how so many rates are finding their way onto OTAs. Find out where your responsibilities lie, how you can better manage your partners and why fixing this problem is going to be key to your success in 2019. You'll leave knowing how to:
Track and eliminate wholesale rate disparities
Negotiate with partners to ensure mutual success
Understand your wholesale landscape and choose the right partners for your hotel.
How to maximise your return on every channel
Unsure whether you're getting the most for your money? Find out how and why you should be tracking revenue on a channel-by channel basis and adjusting your spend based on the guests you want to attract. Single out your highest-value channels and find out how to use OTAs to your advantage – but only when you need them. By the end of this talk you'll know how to:
Analyse guest behaviour on every acquisition channel
Calculate and optimise your Revenue Per Guest
Build a distribution strategy that works in your favour.
Power your acquisition strategy with AI-driven metasearch
In this session you'll discover how to unlock the power of metasearch for your direct booking strategy with real-time bidding based on guest behaviour. Hear from Triptease's product experts on the growth of Google Travel (and what it means for your hotel), why pre-set bids don't work, and how machine learning can be used to maximise your metasearch ROI. You'll discover how to:
Get your acquisition and conversion strategies to work hand-in-hand
Use on-site visitor behaviour to power metasearch bidding at scale
Invest your budget to see the highest return.
Unlock the power of the Property Management System
Do you feel like your PMS is holding you back? It's time to explore the potential held in the Property Management System and find out how you can use it to power every aspect of your hotel operations. Discover how machine learning can be applied to PMS data to power online experiences. Our expert panel will explore the most exciting new applications of PMS data and take a look at those hotels taking a radical approach to this most essential of systems.
Making their problems your problems: The changing world of OTAs
Maintaining rate parity with OTAs is crucial to conversion. So why are hotels still finding it so hard? In this session we're looking at the ways OTAs are adapting in response to external pressures such as rock-bottom wholesale rates and the growth of competitive brands like Airbnb, and why that puts your parity under threat. Discover:
Why Booking.basic is just a symptom of a wider problem
How to re-think your approach to OTA management
What you can do to ensure perfect parity in 2019.
Speakers
Joe Pettigrew
Director of Revenue Maximisation, Int'l Hotels
Starwood Capital Group
Jens Egemalm
Director of Distribution
Pandox RMC
Geneviève Materne
Vice President Global Distribution Strategy Hyatt Hotels Corporation
Rob Paterson
CEO
Best Western Hotels & Resorts
Alexander Gibb
Director Of Business Development, Baur au Lac
Nicolas Durand
Senior Director Global Distribution
Jumeirah Group Headquarters
Daniel Wishnia
Chief Digital Transformation Officer
Aroundtown SA
Gabriela Cojocaru Director of Revenue & Business Strategy Bürgenstock Hotels & Resort, Lake Lucerne, Katara Hospitality
lse KousManaging Director, BeneluxMews Systems
Shona Cleary Communications Designer Head of Digital & Data ScienceGreat National Hotels & Resorts
Olivier Magne
Head of Business Development
Selenta Group
Michiel Bogaert
Revenue and Distribution Manager
International Hotel Management Group
René Halla
Director Global Distribution & Systems
Maritim Hotelgesellschaft
BUY TICKETS     Download draft agenda
Venue
Novotel Paris Centre Eiffel Tower Hotel
61 Quai de Grenelle, Paris, France
Standard single room- €214.50 (VAT included). Standard double/twin room – €231.55 (VAT included).
Preferential rate valid only for the nights on June 11th, 12th & 13th. Reservations cancellable and/or modifiable until D-60. A credit card will be asked as a guarantee and will be charged at D-60