September: Phuket Hotels for Islands Sustaining Tourism (PHIST) Forum 2018
24-Sep-2018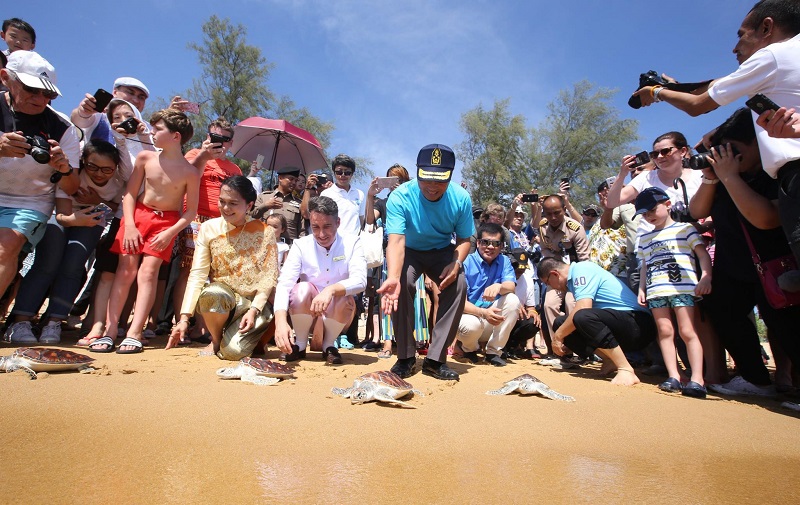 The Phuket Hotels Association has announced a new annual international forum called PHIST (Phuket Hotels for Islands Sustaining Tourism), which will be held on the island for the first time in September to support the region's hospitality industry in its fight for a sustainable future.
The PHIST Forum 2018 will take place on Monday 24 September 2018 at JW Marriott Phuket Resort & Spa and is coorganised by C9 Hotelworks and Greenview, consultants to the regional hospitality industry.
The eco-focused event will bring together Southeast Asia's tourism and hospitality stakeholders ­– particularly those operating in island destinations ­– to explore solutions to Southeast Asia's most pressing environmental issues.
The Phuket Hotels Association will use PHIST 2018 as an opportunity to showcase its "People.Planet.Phuket" campaign, which aims to educate local island communities and visitors about the importance of the "Three Rs" – Reduce, Reuse and Recycle.
The campaign brings together 70+ member hotels in an initiative targeting Phuket's schools, designed to promote environmental protection and support.
The community-based program uses specially created anime characters, including 'The Phist', a school teacher-turned-superhero who fights and defeats polluting enemies like plastic straws, plastic bottles and oil waste in the ocean.
Phuket governor Norrapat Plodthong will open the event, and  speakers will include: Neil Jacobs, CEO, Six Senses Resorts; Willem Niemeijer, CEO of YAANA Ventures; Bill Barnett, managing director of C9 Hotelworks; and Eric Ricaurte, founder and CEO of Greenview.
Several major hotel groups have already signed up for PHIST, including Anantara, IHG, Hyatt and Marriott International. Other global organisations in attendance will include the World Wide Fund for Nature (WWF), the World Bank, and the International Union for Conservation of Nature (IUCN). The forum will also include a Green Suppliers' Exhibition.
To learn more about PHIST, please visit the website.
To register for this event, please register your details here or email: eventbooking@amchamthailand.com.