September: Travel Tech Middle East
26-Sep-2018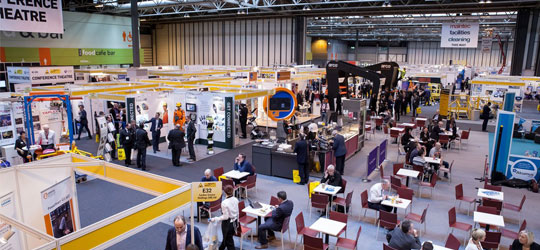 Travel Tech ME Congress is a meeting platform, market place and knowledge center for travel professionals worldwide, committed to providing access to the knowledge and skills needed to implement the technologies that are changing our industry.
This annual technology congress is a focal point for great discussions and presentations on important travel technology topics. Leading airlines, travel agencies, developers, hoteliers and online travel agencies, from across the globe, will gather at the second edition of the Travel Tech ME Congress taking place on 26 – 27 September 2018, in Dubai, UAE to exchange ideas and explore the latest developments.
This will provide a juncture to meet one-to-one to streamline the process of meeting the business objectives on a global platform. The congress shall emphasise industry insights, technology breakthroughs, product training and unparalleled networking with travel professionals from every section of the industry.
Key developments
The purpose of this event is to bring together international and local experts from the travel industry national authorities, local associations, academics, and local media to:
Highlight the rising prevalence of travel technology solutions in the world
Discuss the recent issues related in the travel and tourism sector
Develop a strategy to promote travel and tourism – Vision 2020 has always topped Dubai's agenda with the objective to double the tourist number to 20 million AED per year and 300 AED billion annually.
Create a network of committed key opinion leaders to exchange their knowledge and experience to the industry.
Key highlights
Alternative Accommodation Models and The Future of Hotels
Artificial Intelligence: Future of Customer Engagement & Travel Experience
Leveraging Data Driven Insights & technology: Keep up with the shifts in customer behavior to deliver and personalized products
Dubai: Hub of Blockchain Technology & Future Usage in the Travel Ecosystem
Top Traveler behavior trends to watch by Airlines, Hoteliers and OTAs
The Evolution of Metasearch for Travel & Tourism
Future of Bitcoin: How will it revolutionize the travel industry
Global Distributions Systems for Hotels, Airlines & Travel Agencies
Primary benefits of the New Distribution Capability (NDC) to Airlines & OTAs
Medical Tourism and Accessible Tourism in Dubai
For more information, please view the Travel Tech Middle East website