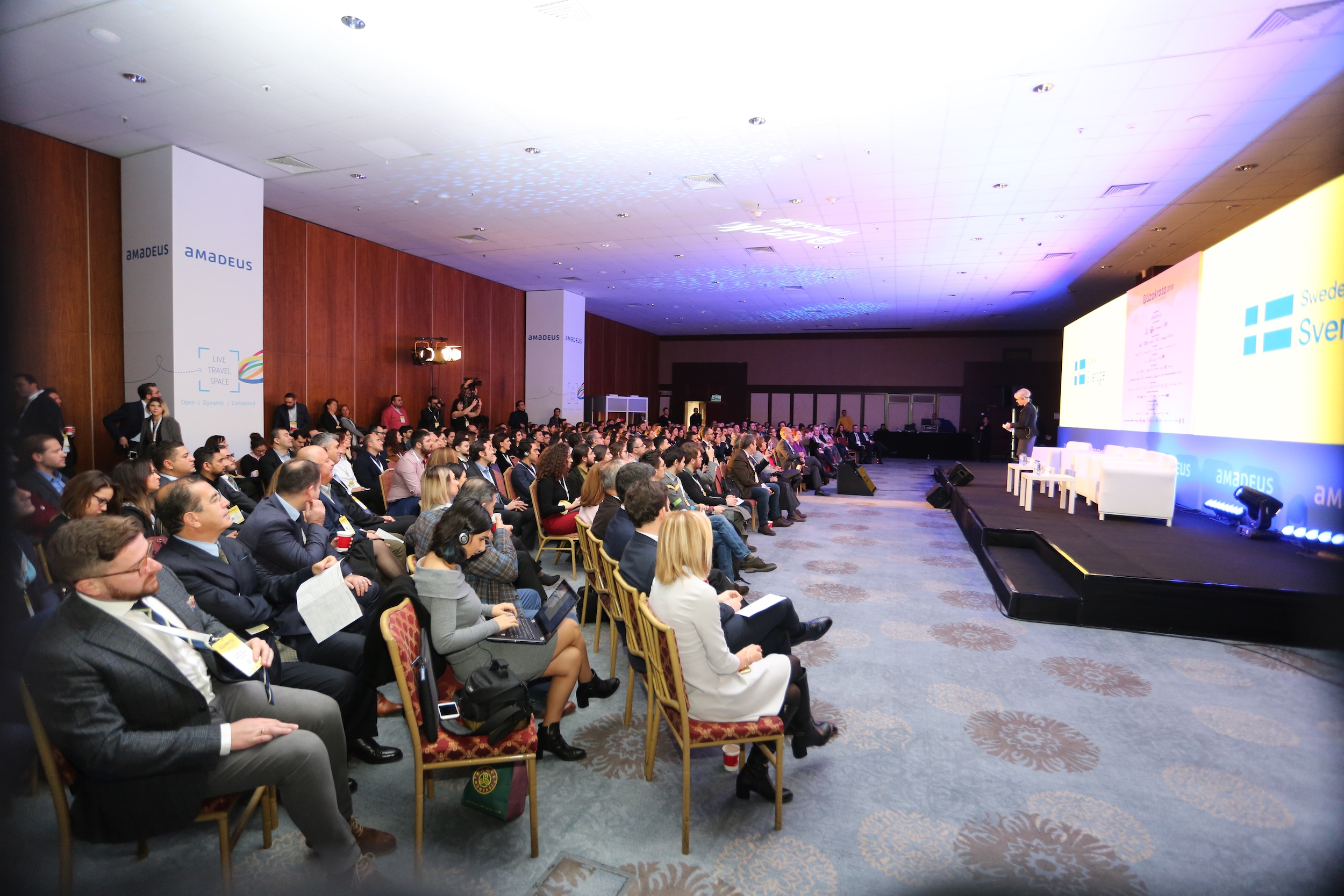 DETAILS       BUY TICKETS
Uzakrota will be held with three halls: Main hall, travel technology and travel marketing. In addition to these there will be two Stages, a B2B and fair zone will host 4000+ local and international visitors.
SKYHUB MAIN HALL
State of the travel industry to halal tourism reports, modern luxury consumers to 5G technology, everything will take place all day long at main hall
NEREDEKAL.COM TRAVEL TECHNOLOGY HALL
Also Metasearch's Evolution, Cross-Border Payment Methods, Auxiliary Income and Transportation ; Tourism Technology Hall will host very important speakers to interpret
EMIRATES AIRLINE TRAVEL MARKETING HALL
A very large scale and important topics such as Omnichannel Marketing in Tourism,Role of the Internet in the Destination Marketing, Growing Power of Mobile Maps and Global Industry Trends in Travel Industry will be hosted by Tourism Marketing Hall
TURKISH AIRLINES CORPORATE TRAVEL HALL
Plus, online corporate travel channels and future of corporate travel will be commentate at Turkish Airlines Corporate Travel Hall
Who Attends Uzakrota Travel Summit?
Online Travel Agencies, Airlines, Hotels, Travel Agencies, Airports, Travel Tech Startups, Hospitality Investors, Venture Capitalists, Tech Companies and Distribution Tech Companies
S

peakers
Luis Cabrera
Lonely Planet | President & Chief Executive Officer
Robert Andrzejczyk
Polish Tourism Organization | President
Wolf Paunic
Trafalgar Travel | President
Paulina Klotzbücher
Travelstart | Managing Director
Mete Vardar
Jolly Tur | Chief Executive Officer
Ali Onaran
Prontotour | Chief Executive Officer
Kaan Karayal
Tatilsepeti.com | Chief Executive Officer
Oktay Temeller
Setur | Director Of Operations
Cenk Angın
Tatilbudur.com | Chief Executive Officer
Mehmet Erdoğdu
Golden Bay Tour | Chief Executive Officer
Koray Küçükyılmaz
Tatilsepeti.com | General Manager
Oğuz Karakaş
Biletbank & Petour | Chief Executive Officer
Felix Shpilman
Emerging Travel Group (Ostrovok.ru & Ratehawk & ZenHotels) | Chief Executive Officer
Michael Ros
Bidroom.com | COO & Co-Founder
Luuc Elzinga
Tiqets | Chief Executive Officer
Mert Dorman
Turkish Airlines | Corporate Marketing & Distribution Channels SVP
Bahar Birinci
Emirates Airline | Bulgaria, Romania ve Turkey Regional Manager
Nevzat Arşan
Atlasglobal Airlines | Chief Commercial Officer
Kemal Geçer
Lufthansa Turkey & Iraq | General Manager
Özkan Hacıoğlu
Neredekal.com | Chief Executive Officer
Çağlar Erol
Enuygun.com | Chief Executive Officer
Bertan Aner
Otelz.com | Chief Executive Officer
Umut Yıldırım
Yolcu360 | Chief Executive Officer
Juan M. Agudo
eDreams ODIGEO | Product Director, Connectivity
More information
Visit uzakrota.com/summit19/ for more information and booking