Bookings by solo female travellers up 88% over the past four years – Hostelworld
Hostelworld has revealed from its recent 'Evolution of the Hostel Traveler' report, which showcases how the journey of the budget-conscious international traveller (also known as a backpacker) has changed from generation to generation and how it will continue to evolve in the future. The global report, which surveyed over 1,000 people from different generations across the United States, details the different motives and influences behind American travel.
American women leading solo travel globally
The new report reveals that globally, three-quarters (75%) of women have gone on or are planning solo travel trips, compared to only two-thirds (67%) of men. Hostelworld's own booking data reflects this trend with bookings made by solo female travellers increasing by 88% over the past four years.
In the United States, the disparity between women and men is the most apparent. In fact, 45% more women are going on extended hostel trips than men. Moreover, it seems that American women are leading the charge globally as the nationality making the most solo travel bookings with 20% made by American women, followed by Germany (11%), UK (10%) and Australia (8%).
Top 5 destinations for US female travellers (by % growth):
Poland – 57% increase
Australia – 21% increase
Iceland – 21% increase
Finland – 18% increase
Norway – 15% increase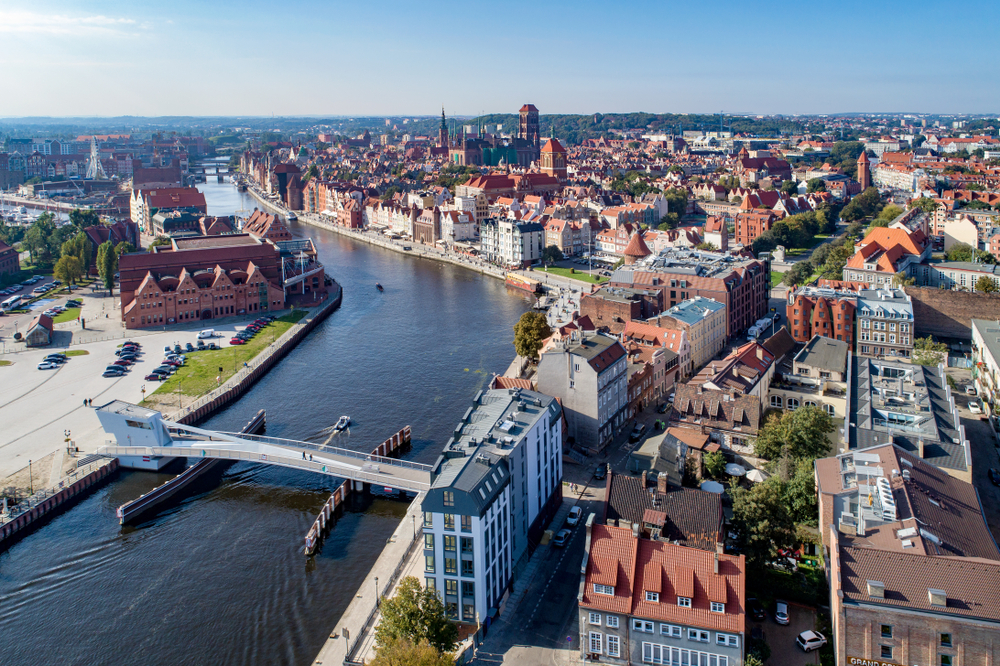 Top destinations by generation: Dreams vs. reality
Whilst Europe captured the hearts of past jetsetters, Hostelworld saw a 230% increase amongst present and future travellers in venturing to Africa. However, while one in five Millennials (18%) and Gen Z (21%) travellers reported that they would like to explore the continent, research found that these travellers are currently traveling to European countries, such as Poland, Greece, Switzerland and the Netherlands.
Considering Gen Z are looking to explore beyond traditional routes, with a 27% decline in trips planned to 'tried and tested' destinations when compared to Gen X; Hostelworld predicts that Gen Z travellers will push Americans out of their comfort zone and inspire old and new generations to meet the world.
Motives behind American travel
When asked what motivates Americans to go on extended trips, many shared that these trips help them de-stress, allow them to escape their day-to-day and get away from political anxieties back home. Hostelworld found that 30% more Millennials, also known as the "burnout generation", reported the need to escape and de-stress compared to older generations.
When looking at ways in which accommodation amenities influence traveller bookings, Millennial preferences proved to be the most complex. Hostelworld found that American Millennials are more interested in accommodations that offer social, eco-friendly and co-working features, compared to the past generation of travellers.
Amenities with increasing popularity among Millennials compared to Boomers
Environmentally friendly – 77% increase
Co-working space – 59% increase
Bar and party scene – 55% increase
Social space – 39% increase
Similarly, future travellers want to meet new people from all over the world, with a fifth (20%) ranking social space as the most important consideration when choosing where to stay – an area where hostels excel. Another strong appeal factor that's seen a steady increase throughout the generations is the free activities hostels offer their guests.
From free beach yoga to local cooking classes, the importance of free social experiences in hostels has increased by 25% for today's backpackers, as one in five (21%) say they're attracted to hostels offering these, over those that don't.
In addition to social space and free activities, travellers want unique accommodation, not just your standard hotel décor but something a bit different. In fact, hostel décor is becoming an increasingly important factor to where millennial travellers choose to book (39% increase).
"Global demand to… connect with new cultures continues to rise"
Gary Morrison, CEO, at Hostelworld, said: "Our Evolution of the Hostel Traveler report shows how much hosteling has changed in the 20 years that we've been operating as the world's leading hostel-focused online booking platform.
"This is only the beginning of what's to come. Today we're seeing a booming hostel industry, as global demand to explore the world and connect with new cultures continues to rise. Travellers are evolving, and so are the hostels where they're staying, which is why I am excited to see what the next 20 years will bring"
Here at TD, we put our best efforts to provide the latest and most valuable content to our readers. It is a true labour of love - where we work hundreds of hours each month - to make sure we offer meaningful content. If you value what we do, please consider a donation of any amount.
This would mean the world to us! Thank you and click here to proceed!