Job Description
Boost your career with one of the fastest growing businesses of its kind in the world!
Be part of one of our most successful and progressive sales & account management teams!
Enjoy UNCAPPED earning potential + car reimbursement + ongoing training and development opportunities
The world is your oyster, with opportunities to work overseas
As an employee of Corporate Traveller, I'm empowered to run my own business within the framework of the larger company. I'm able to have a direct impact on how my business runs on a daily basis.
– Jenny, Team Leader Corporate Traveller
About the Organisation
Corporate Traveller is the only travel management corporation in Australia dedicated to SME businesses. Part of the corporate division of the Flight Centre Travel Group, Corporate Traveller is one of FCTG's most successful brands, globally. Our mission is to dominate the SME market, making the end to end travel experience faster, simpler and easier for our customers and to demonstrate ongoing value to decision makers, travellers and bookers. We provide our customers with the perfect blend of personal, local service blended with our expert technology suite and the great choice and value which comes with being part of the FCTG family.
An exciting new opportunity exists for an Account Manager to join Corporate Traveller in Adelaide!
We have an excellent opportunity for a dynamic Account Manager to sell our Corporate Traveller brand based in our state of the art Adelaide CBD office. This is your chance to become part of one of our most successful and progressive sales teams.
Within this influential role, some of your key responsibilities will include:
Identify clients at risk within the portfolio, create and implement effective retention strategies for those clients to ensure client retention
Build and maintain strong relationships at all levels within Corporate Traveller
Responsible for ensuring there are multi-level relationships with their entire portfolio of clients.
Prepare and present periodical Client Reviews, highlighting our achievements both in terms of direct and indirect added value.
Maximise Corporate Traveller profit and identify opportunities for revenue growth, including conference and incentive travel and the introduction of new divisions, subsidiaries and countries
In return for your hard work and dedication, you will enjoy a range of fantastic Flight Centre benefits, including:
Great earning potential
Kilometre travelled car reimbursement
The opportunity to play an integral role in the growth of the business.
Ongoing training and development
Career opportunities within a growing business
Opportunities to work overseas if desired
Access to our free on-site gym, and end-of-trip facility
If you can answer YES to the following questions, we want to hear from you:
Are you able to build and maintain strong relationships with customers at all levels within an organisation?
Are you a self-starter with proven negotiation and selling skills?
Do you possess strong analytical skills with the ability to transfer return on investment to a customer?
Do you have the ability to identify incremental sales opportunities within a portfolio of customers?
Are you a proven team player?
Do you want to work for an organisation with an award-winning workplace culture?
Do you have previous experience in Account Management?
If you understand the value of being your client's travel expert by providing exceptional, tailored customer service, then consider Corporate Traveller and take your travel career to new heights!
Read Full Job Description
Work Location
Address: South Australia, Samui, Thailand
About The Company
---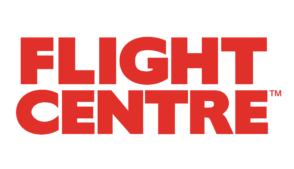 ---