Event Manager (6 month contract)
Cievents
Hong Kong
Job Description
cievents has an excellent opportunity for an experienced Event Manager to join their team in Hong Kong on a 6 month contract.
The primary purpose of this role is to delight our clients through the partnering with them and delivery of exceptionally high quality, successful events, on time and on budget.
Key Responsibilities
Partner with clients and drive to end to end successful management of their whole event
To work with the General Manager and client to ensure that the event brief and budget are fully understood and logistically sound and to provide proactive solutions when necessary
Look for business opportunities with current clients to upsell relevant services and grow the client portfolio and also maximize revenue for Cievents
To establish correct systems and processes from the outset to ensure timely, error free event management.
To maintain accurate files, budgets & critical paths in order to adhere to deadlines and budgets
To manage all sales processes to ensure transactions are timely an in line with the companies' procedures
To effectively negotiate and manage air, hotel, transport and other programme components to ensure accuracy and seamlessness
To respond to all client enquiries professionally and within the agreed timeframes and to ensure client satisfaction with the response
To maintain effective communication throughout and post event with all stakeholders, including the client and General Manager to ensure their needs are understood, are being met and proactive solutions are being offered
SKILLS & EXPERIENCE
A minimum of 3 years demonstrated event, conference and incentive management experience
Exceptional attention to detail
Strong organisational skills – highly methodical, accurate and deadline driven
Excellent customer service focus
Effective written and verbal communication skills
Ability to build effective client relationships and suppliers
Computer literate in standard MS Office (i.e. Word, Excel, PowerPoint)
Knowledge of and experience in using cvent or similar event management software (preferred)
Team player and adaptable
Ability to drive, have ownership over event projects and resolve issues.
Demonstrated effective customer service skills
MICE product experience in key regions preferred
Is this the opportunity you have been looking for? Apply now!
Read Full Job Description
Work Location
Address: Hong Kong
About The Company
---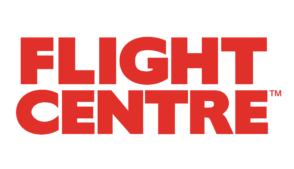 ---