Job Description
Buffalo Tours embraces its origins in Asia, leveraging this background, knowledge and expertise, we connect travellers with people and cultures in a way that only locals can. We operate in 11 destinations throughout Asia including Vietnam, Cambodia, Laos, Thailand, Myanmar, China, Hong Kong, Indonesia, Singapore, Malaysia and Japan – with sales offices in the United Kingdom, the United States and Australia.
About the Opportunity
The Sales & Reservations is to lead and develop the sales and reservations teams within Thailand. S/He will involve driving the expansion of sales to generate growth in both sales and service and collaborate with marketing to manage and standardize the contents of all sales collateral.
S/He will ensure quality service and to maximize profitability and account retention and advise the Country Manager on approaches to product development, and Sales & Reservations systems which will support growth and sustainable profitable outcomes.
Reporting directly to the Country Manager, here are your key responsibilities:
Work with the Country Manager to develop business plans and budgets that will meet the short and long-term needs of the business
Develop a yearly sales plan and communicate & cascade goals, targets and action plans
Work closely with Product & Contracting Department to develop and maintain content of itineraries, brochures and print materials.
Monitor the effectiveness of the actions conducted together with the team by measuring sales and service results.
Support the Country Manager in assessing local market conditions and identifying new sales opportunities
Own resource recruitment in close collaboration with HR Department
Oversee KPIs and management of reservations teams including revenue targets, conversion analysis and account retention
Support with Account management of key accounts
Essential qualifications and experience required
Minimum Bachelor's degree. Degree in tourism and hospitality is an advantage
Minimum 5 years' experience in related field.
Fluent in national local language and English
Management training or experience in managing team is desirable
Since Buffalo Tours' inception in 1994, we have held principals of responsible tourism at its core. Working closely and cooperatively with communities, local governments and NGOs, we operate several responsible tourism programmes with a strong focus on social enterprise.
By joining the team, you will discover first hand on our passion at creating unforgettable experiences unique to every guest. Take the executive decision and apply with us today!
Read Full Job Description
Work Location
Address: Bangkok, Thailand
About The Company
---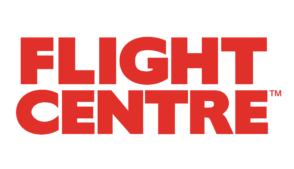 ---