Review: Gin and Tonic Masterclass at the Royal Horseguards Hotel, London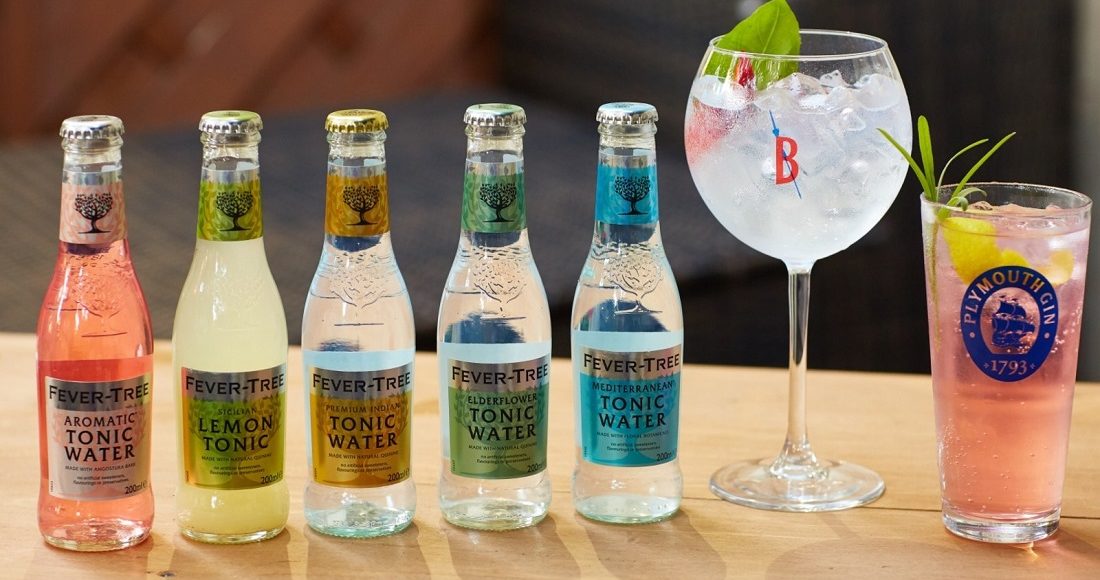 Just behind Whitehall Gardens – one of Westminster's beautiful and serene spaces on the bank of the Thames and within sight of the London Eye – is a secret garden. On the terrace of The Royal Horseguards Hotel, the Secret Herb Garden offers the opportunity to try gin cocktails with botanical ingredients such as lavender, rosemary and mint, plus tapas and pizza from the outdoor oven.
Furthermore, to add an element of alcoholic education to proceedings, the hotel's mixologists have teamed up with mixers company Fever-Tree to create a G and T menu and Gin and Tonic Masterclass series, which runs throughout the summer. With the chance to learn more, and perhaps sample a tipple or two, I set out to find the secret.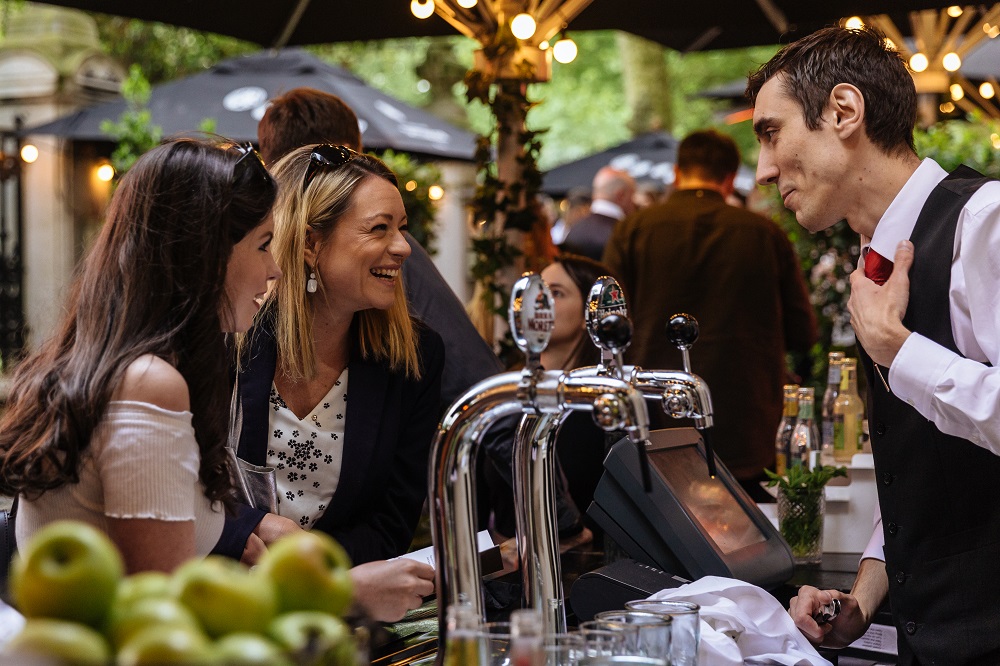 We meandered our way through the inconspicuous door and much grander lobby of the hotel, and passed through to the garden, to find London's great and good lounging in the warmth of the extended heatwave – some sipping cocktails, some nibbling on said tapas.
Two beaming smiles greeted us as we arrived; they belonged to our masterclass teachers; one from Fever-Tree and one from drinks company Pernod Ricard. Our glasses were promptly filled and we sat down to our 'lesson'.
Class begins
Our knowledgeable teachers spoke passionately about gin and its history, including its beginnings as a medicine through to its commercial use as a beverage. We were told us about the drink's historical fall from grace and its return to popularity – to the forefront of the craft drinks movement.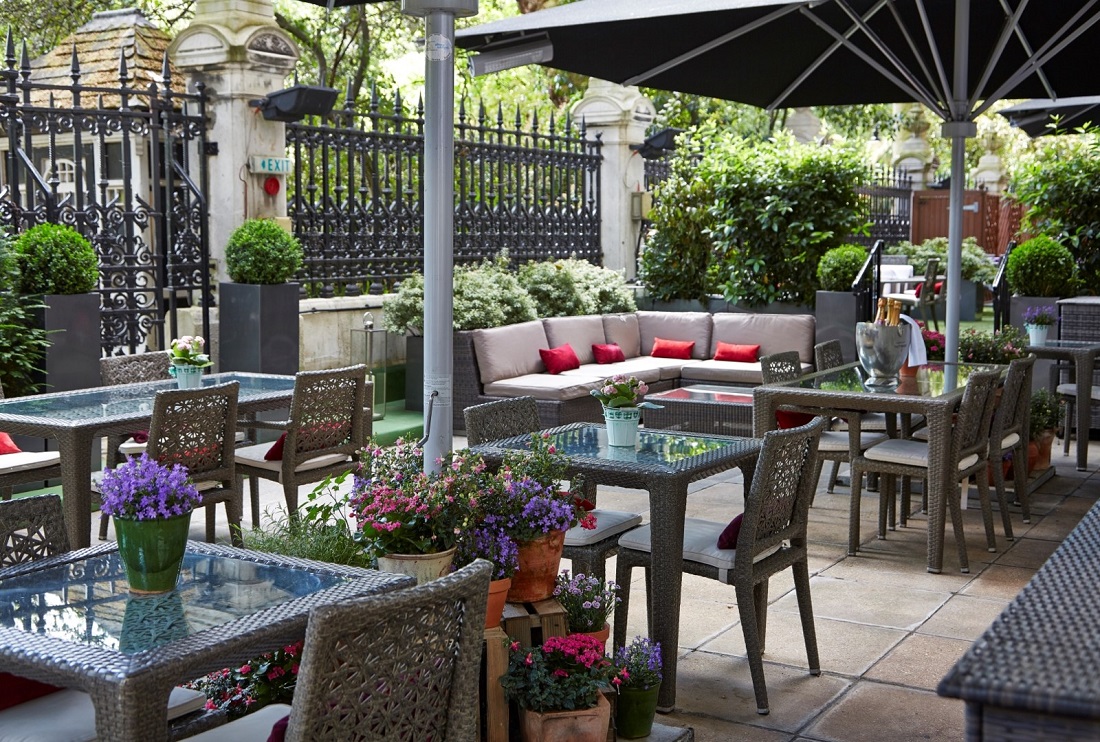 No doubt connected to this movement was the creation of World Gin Day on 9 June, when the Royal Horseguards Hotel launched a 'build your own gin' menu. Taking inspiration from the Secret Herb Garden, the hotel staff were on hand to personalise each tipple with a combination of botanical delights, with garnishes ranging from basil and chilli to lemon peel and lavender.
During the lesson, we learned about three main gin brands: Plymouth, which dates all the way back to 1793; the omnipresent Beefeater; and Monkey 47, a German gin with an enigmatic past (you'll have to attend the Gin and Tonic Masterclass to learn more) and – as is made obvious from the name – no fewer than 47 separate botanical ingredients.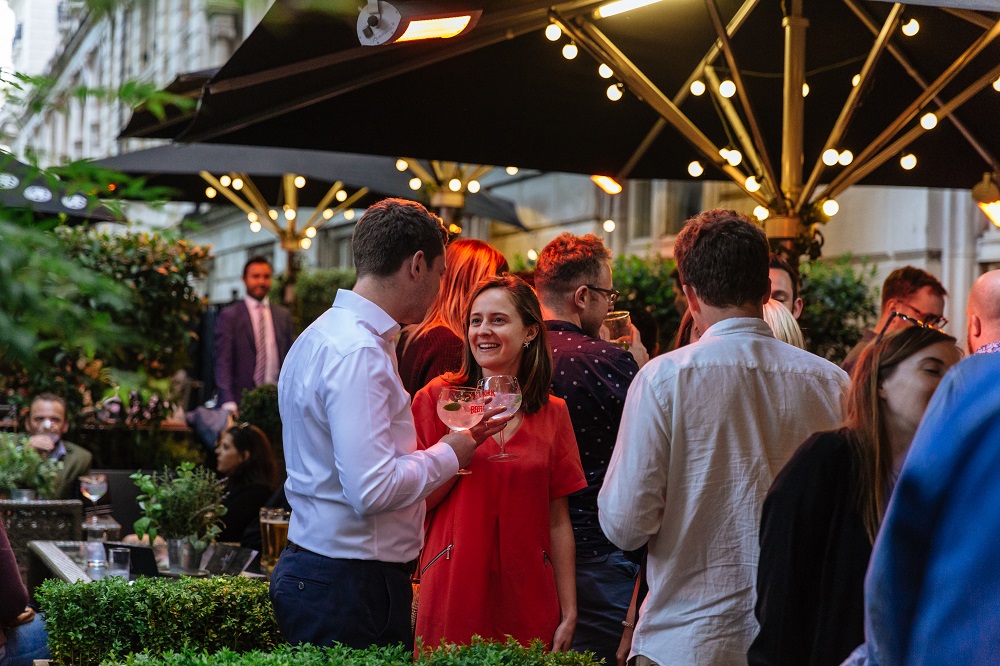 Each of these came mixed with one of Fever-Tree's range of specialist tonics, including the floral Mediterranean, tangy Sicilian Lemon and pink Aromatic versions. In between each cocktail came a small plate from the hotel's Secret Garden tapas menu – definitely a smart idea given the potency of some of the drinks – inclusing scallops and a harissa lamb cutlet, with a cute presentation almost like a meat lollipop.
"There's a gin and tonic for everyone"
The evening was relaxed yet informative and thoroughly enjoyable. At the event, we were told that "there's a gin and tonic for everyone" – at the time I heard it, I didn't believe it. But I am happy to confess I have been converted; my thanks to the team at the Royal Horseguards Hotel, Fever-Tree and Pernod Ricard.
Gin and Tonic Masterclass – more information
The masterclasses, which take place on the last Thursday of every month, run throughout the summer until the end of September: the remaining dates are 26 July, 30 August and 27 September. They cost £25 per person and include three gin and tonics and a selection of tapas, such as pan-fried king prawns with thyme and chorizo.
For all the details and to book a 'Gin and Tonic Masterclass presented by Fever-Tree', visit guoman.com/SecretHerbGarden.