Haute Grandeur Global Hotel and Spa Awards held an event to recognise the world's finest hospitality during a ceremony at the Sofitel Bangkok Sukhumvit, Thailand.
"Our annual Awards Gala provides a platform for dignitaries to network and celebrate their outstanding achievements," said founder and managing director of Haute Grandeur, Marinique de Wet.
Owners and general managers of top global hotel and spa groups joined influencers, industry leaders and the media; more than 105 companies were represented at the black-tie event, and 522 Awards issued in total.
Among the guests were the president of the Thai Hotels Association, Supawan Tanomkieatipume. She said: "The growth of the Thai Tourism Industry has expanded rather rapidly. Thailand is a country with high potential and capability in this business.
"The Royal Thai Government has a policy to magnify tourism, and it is therefore a great pleasure to be selected as the host destination for this year's distinguished Haute Grandeur Awards Gala."
Haute Grandeur operates across 7 continents and more than 60 countries. Each year, the world's premium luxury hotel and spa brands compete for the awards based on feedback from guests rather than a quantity of votes by the general public or judges, fairness, transparency and unbiased results are guaranteed.
De Wet continued: "A Haute Grandeur Award is a guaranteed golden stamp of excellence, and powerful in its ability to amplify marketing, guest perception and revenue. Participating establishments emphasize the value and importance of continuously striving for excellence, and set the standard in the industry.
"Haute Grandeur promises to raise the bar by awarding only the most exceptional hotels and spas, thereby inspiring establishments to reach even greater heights. "Haute Grandeur Awards celebrate values of leadership, hard work, dedication, ambition and success."
Celebrity MC, Able Wanamakok, a Hong Kong born, US-raised news anchor and presenter, led the evening's proceedings. Live entertainment included a performance by Kool Gong & The Band, a pop music cover band from Thailand.
Sofitel Bangkok Sukhumvit, the south-east Asian flagship of Sofitel Hotels & Resorts, was chosen as the host venue. The 32-storey state-of-the-art hotel is situated in a vibrant cosmopolitan district of Bangkok, fusing French elegance with Thai culture.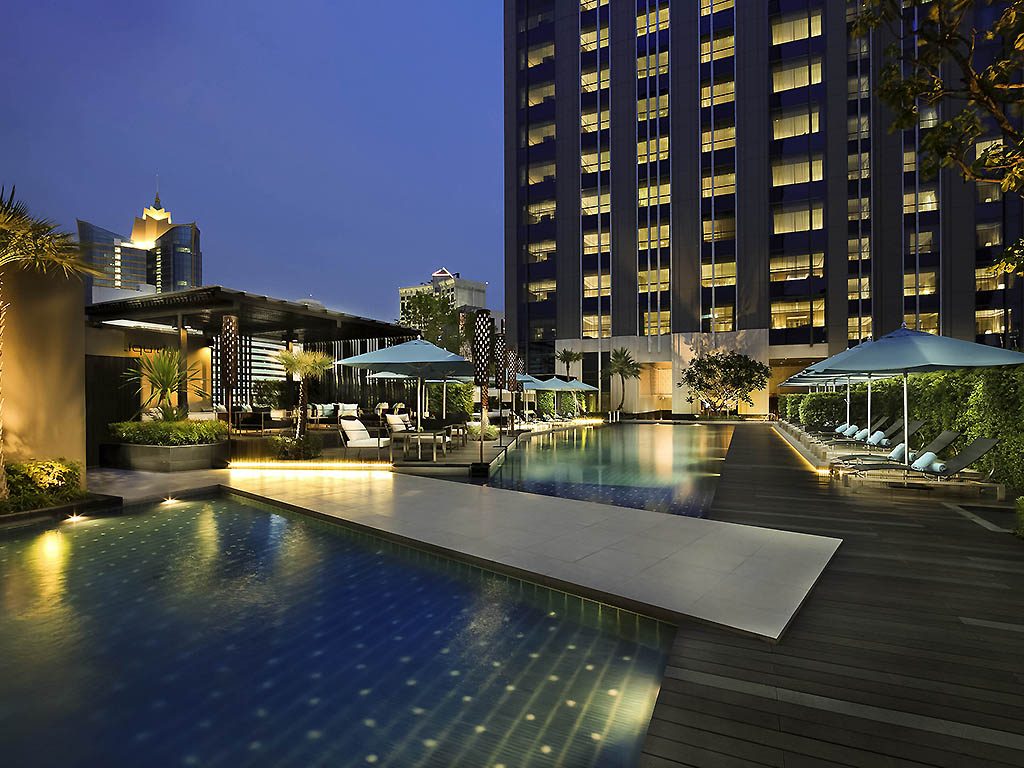 "It was a great honor for us to win the bid to host this prestigious Awards event," said general manager of Sofitel Bangkok Sukhumvit, Oliver Schnatz. "This trusted Awards system reflects our commitment to excellence and recognizes the talent and ambassadors who work with unwavering dedication."
Among the winners were One&Only Resorts, Jumeirah Hotels & Resorts, Anantara Hotels & Resorts, Banyan Tree Hotels, Resorts & Spas, Intercontinental Hotels & Resorts, Sofitel Luxury Hotels, Hyatt Hotels & Resorts, Ritz Carlton Luxury Hotels, Park Inn Hotels, ESPA Spas and Raffles Resorts, and overall winner, Rosewood Beijing.
Haute Grandeur also announced of the launch of a restaurant awards division in 2018. The 2018 Haute Grandeur Global Hotel and Spa Awards Ceremony will be held in Dubai.
Here at TD, we put our best efforts to provide the latest and most valuable content to our readers. It is a true labour of love - where we work hundreds of hours each month - to make sure we offer meaningful content. If you value what we do, please consider a donation of any amount.
This would mean the world to us! Thank you and click here to proceed!