5 tips for hoteliers on how to manage pricing
Written by the OTA Insight team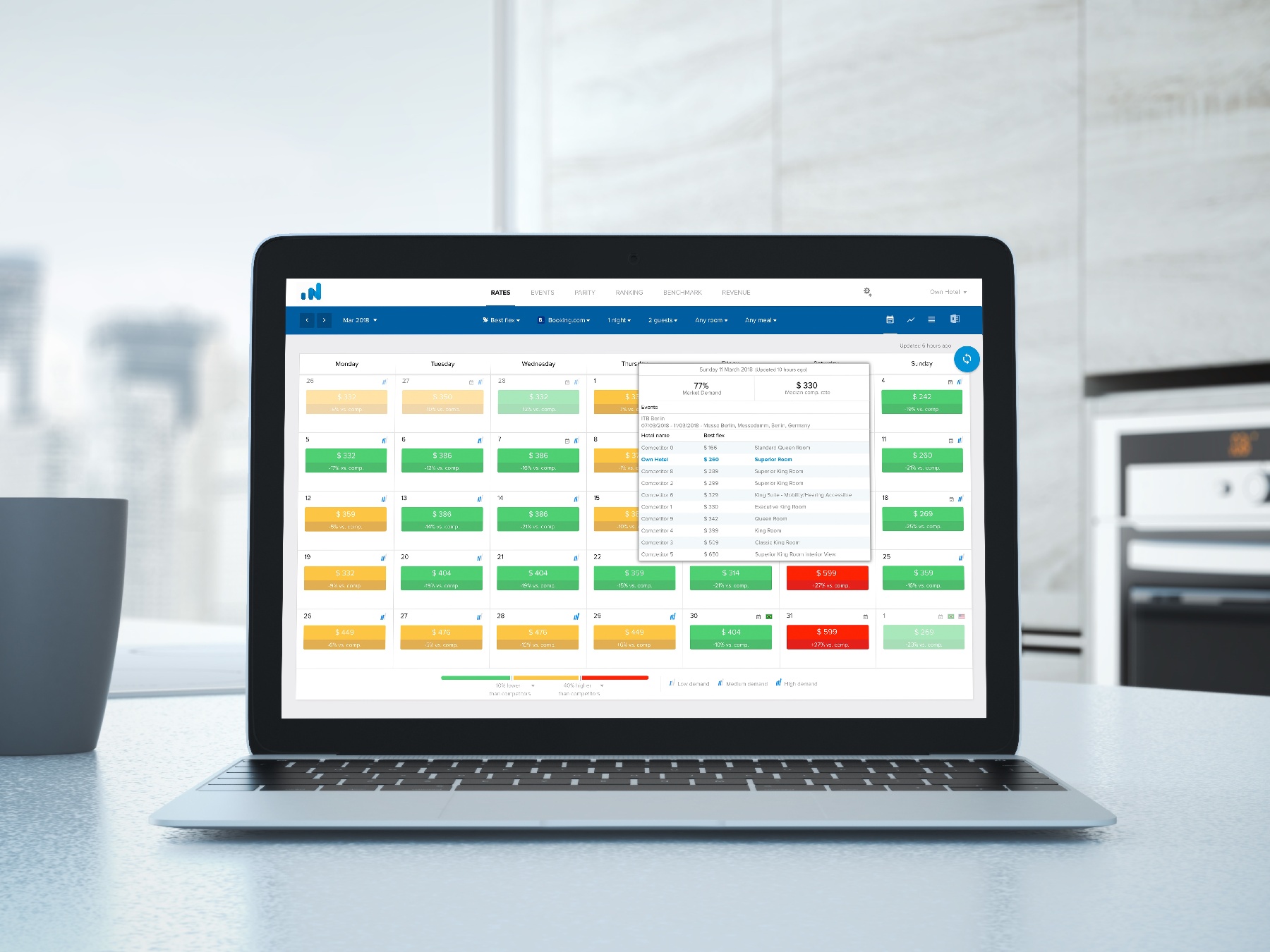 To make a property generate the maximum amount of revenue possible, you need to get your pricing strategy right. The aim of the game is to make optimum pricing decisions day in, day out, which is a real challenge in a fluid market.
Fortunately for revenue managers there are some tried and tested price management methods that have been shown to make a real difference to revenue maximisation.
Here's how you can start to better manage pricing at your property:
1. Use dynamic pricing
While cost-plus was once the dominant pricing strategy, dynamic pricing has become the most popular with forward-thinking managers for its flexibility. Offering a combination of the best aspects of market-based and value-based strategies, dynamic pricing allows you to offer the right price at the right time to the right guest through the right distribution channel.
Implementing proactive management systems such as dynamic pricing allows revenue managers to continually adjust rates in response to changing market conditions in order to ensure that money is never left on the table.
2. Be agile and responsive
Strike a balance between selling in advance at discounted rates to guarantee occupancy and holding back inventory at higher rates in expectation that demand will increase. As a general guideline, take a look at your prices every day to see how the situation is evolving, and carry out an in-depth analysis on a weekly basis to spot trends.
Pricing is inextricably linked to the health of the bottom line at every property, and it should be monitored constantly. Developing systems and strategies for well-resourced revenue management teams is key to improving KPIs, such as occupancy, ADR and RevPAR.
3. Be strategic when considering the competition
Business intelligence and competitor comparison are hugely important, but don't let your strategy be dictated by your comp-set. Gather dynamic competitor data to stay informed about pricing movements at rival properties, but remember to be a leader and not a follower. As theory shows, price wars between hotels put every property at a disadvantage, so don't be drawn into a race to the bottom.
"Drive direct bookings where you can"
Other actors in the distribution landscape are also competition for bookings. Online travel agents (OTAs) and metasearch sites are a hugely important part of the industry, but in the interests of revenue maximisation, drive direct bookings where you can. For single properties in particular, making deals with OTAs is a crucial way to access new markets, but make sure you're not giving away too much profit in commission.
4. Monitor rate parity
Where and how is your inventory being distributed? It can be hard to keep a handle on all the different online channels, whether it's one of the many OTAs that are popping up all the time, wholesalers or global distribution systems (GDS), not to mention metasearch engines that feed into them.
If you don't keep on top of your contracts or track rate parity, it's not uncommon for direct booking rates to be undercut by certain distribution channels.
When this happens, revenue managers are losing out. Maintaining rate parity is key to revenue maximisation, and revenue managers should aim to quickly adjust pricing when parity issues arise.
5. Use the right tools
Managing pricing manually takes a huge amount of time and manpower, but advances in technology mean there are many tools available to make the task easier.
"Reduce the scope for human error inherent in manually pulling data from multiple sources"
Business intelligence software allows revenue managers to generate easy-to-digest reports from the reams of data available from both the property management system (PMS) and the comp-set, automating the process as far as possible to boost efficiency and reduce the scope for human error inherent in manually pulling data from multiple sources.
Drawing on accurate market data means revenue managers can be aware of every factor that impacts demand, as well as identify parity issues quickly. If you're looking for a business intelligence tool, make sure it uses fresh, high-quality data for more agile pricing decisions, and that it digs down into the full details of a rate to analyse, such as room type and whether added extras like breakfast are included, so you can be sure you're comparing apples to apples.
Some will even include the OTA ranking of the property and integration with benchmarking data providers so you can understand booking patterns in different distribution channels and compare performance on different KPI indexes.
Managing pricing is an ongoing process that involves setting rates, adjusting them based on business intelligence, and measuring the impact on KPIs. With so much data available to inform these decisions, it makes sense to use a business intelligence tool to do the heavy lifting for you.