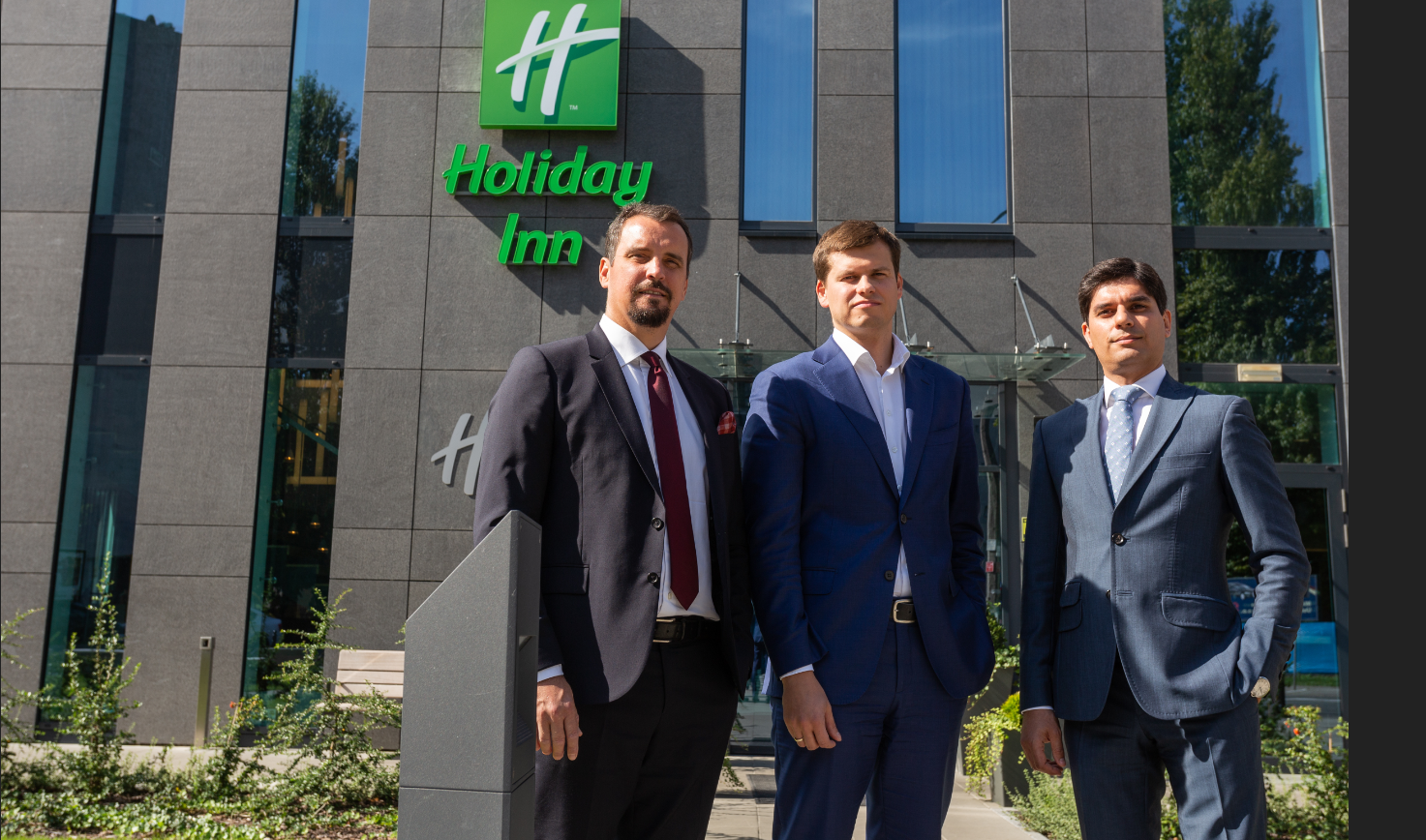 IHG (InterContinental Hotels Group) has announced its first ever property in Latvia, a Holiday Inn hotel, in partnership with Lords LB Asset Management.
Holiday Inn, the largest hotel brand in the world, is targeted to open in Latvia's capital Riga, in September 2022 in the former 'Preses Nams' building in the heart of the city. The 280-room Holiday Inn Riga will be located at the southern-most point of Kipsala Island on the west bank of the Daugava River.  
This location is connected to all the major transport hubs, with Riga international airport eight kilometres away. The hotel should also be served by a new tramline connecting the airport with the city centre, due for completion in 2024. Riga, European Capital of Culture in 2014, is 800 years old and known for its wooden buildings, art nouveau architecture and museums and concert halls. 
The Holiday Inn Riga will feature one restaurant and the Holiday Inn open lobby concept. This design combines the front desk, lobby, restaurant, bar, lounge area and business centre, to give guests options to eat, relax, work, or socialise in one integrated space.
Other hotel amenities will include a conference / banqueting room for up to 400 people, six meeting rooms, parking, fitness centre and Wi-Fi with IHG Connect.
"A growing need for trusted hotel brands"
Miguel Martins, development director Poland and Eastern Europe, IHG, said: "We are very excited to be signing this agreement today with Lords LB to build the Holiday Inn Riga, the very first IHG hotel brand in Latvia.
"Riga is a thriving commercial and tourism centre and as the numbers of visitors from around the world continues to rise, there's a growing need for trusted hotel brands to fulfil demand from both business and leisure travellers. We look forward to bringing the unique and world renowned Holiday Inn guest experience to Riga."
Today's hotel signing in Riga is the fourth IHG hotel to be signed in Eastern Europe since the start of the year. There are currently 25 IHG hotels in Eastern Europe across a range of the company's portfolio of brands including InterContinental, Holiday Inn, Crowne Plaza and Holiday Inn Express.
"The best option for this location"
Aivaras Abromavičius, chairman of the supervisory board of Preses Nams development, Lords LB Asset Management, said: "We are really excited to be working with IHG on the Holiday Inn Riga. As specialists in hotel development, we felt that the Holiday Inn brand is the best option for this location and are confident that this will be an excellent addition to our portfolio.
"With our expertise and IHG's scale and strong brand recognition, we are looking forward to a successful venture and hope to work with IHG on more projects in the future."