'Celebrations at Sea': we talk to India representative of Royal Caribbean Cruises
Ratna Chadha, chief executive of TIRUN Travel Marketing and India representative of RCC hopes to cater to the multi-generation traveller, writes Vaishalli R
A celebration on a cruise is an experience to be cherished. Apart from being surrounded by gorgeous blue waters, incredible scenic beauty and unbridled luxury, the menu, entertainment and every detail about the décor help to create a memorable event.
TIRUN, the exclusive India representative of Royal Caribbean Cruises and three of its top brands, has handled numerous destination weddings and celebrations onboard for Indian guests.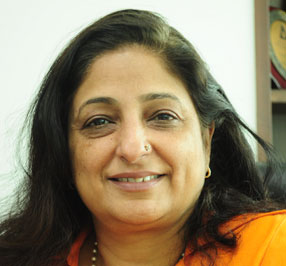 Ratna Chadha, chief executive of TIRUN Travel Marketing and India representative of Royal Caribbean Cruises said: "Once you board, you are in a safe and secured environment for seven nights in a customised uber luxury suite.
"Your weddings, birthdays and anniversary celebrations deserve a special touch. A venue that brings together the entire family in one exciting cocoon of fun and indulgence is perfect for such events."
From an all-inclusive guest accommodation, meals, entertainment to every little detail about the wedding décor and the menu for various events, the cruise team pulls it all off with élan while you focus on enjoying the moment.
Celebration innovation
Over the years TIRUN has brought in many innovations; for instance, the launch of an app to facilitate easier searching of cruise vacations, checking for multiple itineraries, and handling multiple quotes and bookings.
"A tangible glimpse of the premium vacation experience"
Chadha continues: "Through this app, travel partners can get access to exclusive virtual reality-based content and videos from TIRUN's library, helping them to market cruises better by giving potential guests a tangible glimpse of the premium vacation experience that awaits them.
"It has information regarding itineraries, destinations, departure ports, preferred month, and the desired cruise line easily available and can be emailed to the guests for quick and efficient service."
Having served 25 years of partnership with Royal Caribbean Cruises in India, TIRUN's growth is largely dependent on the deployment of the ships. "We need to be more visible as a brand and cover the whole region of India with more districts outside the metros that are becoming aspirational now," she explains.
At the same time, Royal Caribbean International has redefined cruise travel in Asia with the arrival of Spectrum of the Seas in the region in May 2019. Chadha tells me: "The inaugural season and homeporting of RCI's Spectrum of the Seas in Southeast Asia is great news for the cruise enthusiasts of the region.
"The ship, which is the first of the Quantum Ultra Class fleet, offers an incredible and evolved cruising experience. The new feature such as the Ultimate Family Suite is the perfect addition for Indian families who look forward to spending quality time together. We are certain that the arrival of Spectrum in Asia will give a stronger fillip to the growing affinity of Indians for cruise travel."
Spectrum of the Seas will debut in April 2019 in Barcelona with segmented cruises on the Global Odyssey to Singapore before continuing on to Shanghai, taking guests to 13 countries. The Shanghai season starts from June 2019, where she will introduce new itineraries with visits to new ports, such as Hakodate and Niggita, Japan; Ilocos, Philippines; and Vladivostok, Russia. In winter 2019, the ship will reposition to Hong Kong to offer special holiday cruises.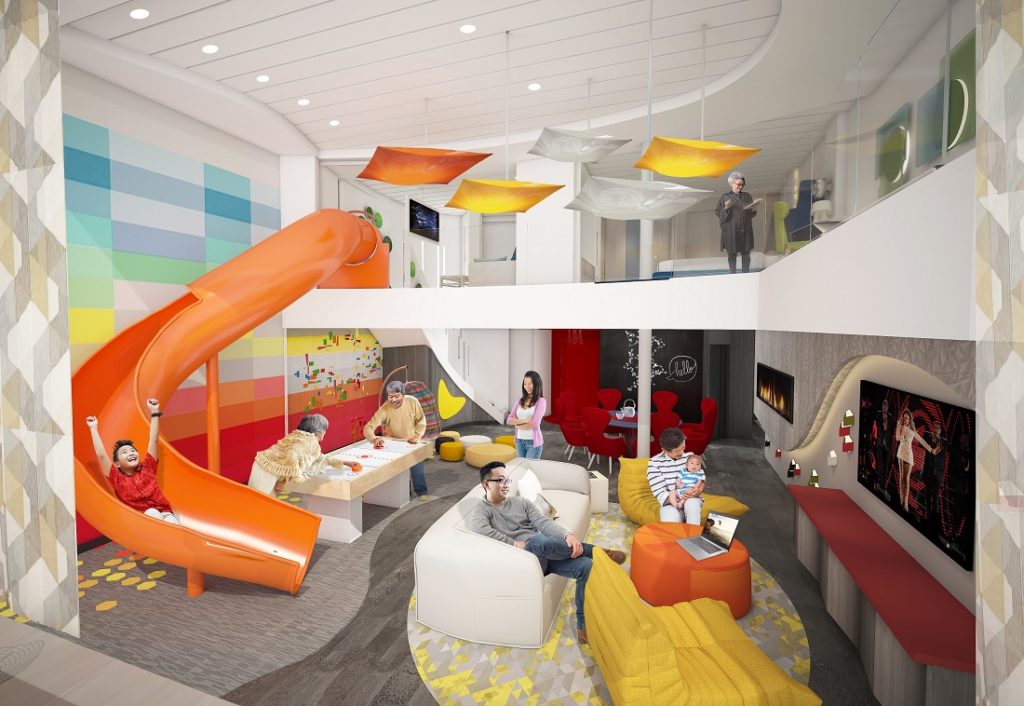 Spectrum of The Seas will offer the following itineraries from Singapore: a three-night cruise to Kuala Lumpur (Port Klang) on 18 May; a four-night cruise to Penang on 21 May; and a nine-night one-way cruise from Singapore to Shanghai, calling at Ho Chi Minh City, Nha Trang and Hong Kong (with an overnight stay) on 25 May.
Chadha is an active member of the government task force in India and believes that cruise tourism is a recurring business. "Singapore receives 15M people a year mainly through cruises. India needs to be better at it. As a service provider, we are expecting a 60% growth rate over the previous year in passenger bookings from India," she said.
However, Singapore, Dubai, Hong Kong, the Mediterranean and Caribbean being popular destinations among Indians, she feels that "the cost per person on a cruise is $150-200 per night which one would shell out for an overseas vacation on land."
"We need to cater to the multi-generation travellers
Chadha hopes to cater to the average Indian by offering affordable luxury. "The ships are not tagged for the luxury segment. Like every hotel is not a luxury hotel, similarly within the cruise line, we straddle with contemporary ships, family cruise line, premium and luxury segment. We need to cater to the multi-generation travellers," she concludes.