India's first Hyatt Centric hotel, designed by Studio HBA, launches
Studio HBA partner discusses helping hotel brand make mark in India by designing the Hyatt Centric MG Road Bangalore, writes Vaishalli R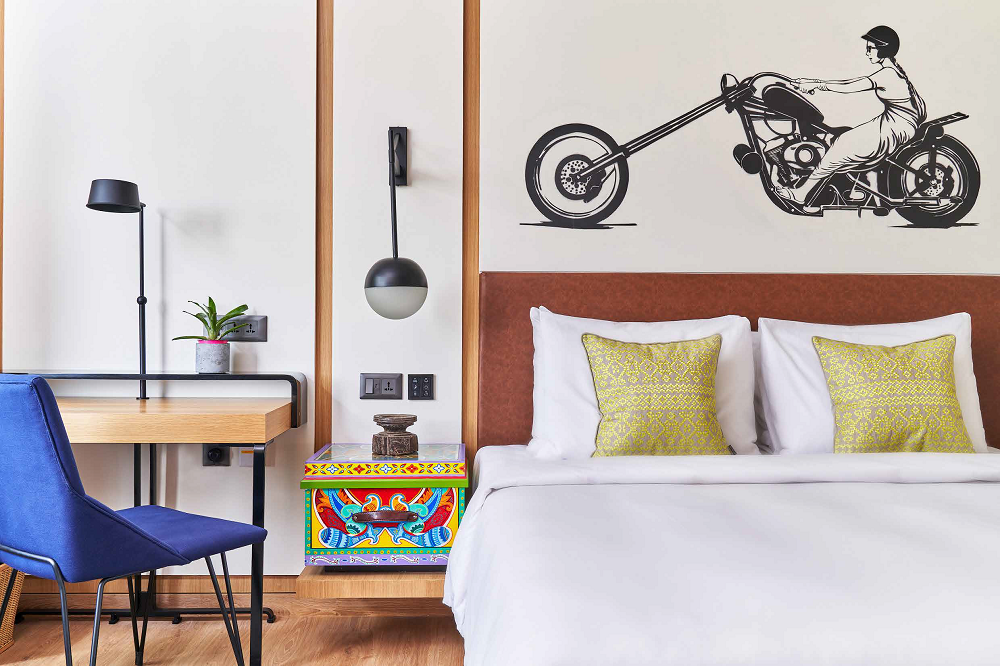 Studio HBA is a young, growing, dynamic brand within the HBA group. Beyond the 50 years' experience and knowledge that epitomises the global brand, HBA is a diverse team of designers that cater to luxury projects and design aesthetics.
The fastest growing part of Hirsch Bedner Associates, Studio HBA is known to operators globally for delivering contextually responsive interior design to hotel and resorts – and it has now designed the Hyatt Centric Hotel in Bangalore.
Located in the city centre of Bengaluru, the property features 143 guestrooms that serve as a platform for guests who want to explore  the garden city. The property was designed as "a launch pad to seeing, tasting and feeling everything the city has to offer".
Studio HBA's team took to the streets of Bengaluru to find out what was at its heart and the lifelines leading to it.
The property's immediate vicinity to the historical layers found throughout the city allowed the designers to pull from a rich history.
The site was at the edge of Kempegowda's kingdom, who is credited with founding Bengaluru in the early 16th century. As such, Mahatma Gandhi (MG) Road, where the property sits, has seen the parades of the British cantonment, the lush green landscapes of the botanical city, and is now at the centre of this rhythmic metropolis.
HBA Team uncovered a stencilled piece of street art of a traditional elderly Indian woman riding a Harley-Davidson Chopper. This piece of art served as the ideal metaphor for the city and the hotel's personality.
Studio HBA partner Rahul Shankhwalker describes his team's story of this fabled woman. "Here is a woman who ate, drank, and drove through change. One who encapsulates the romance of the cantonment, the spirit of the roaring twenties and the inquisitiveness of today.
"The flapper, who rejected the lethargy of a suburban debutante, bobbed her hair, put on her choicest hat with a great deal of audacity and went into the battle of life. She refused to be bored, chiefly because she wasn't boring. She was conscious that the things she did were the things she always wanted to do."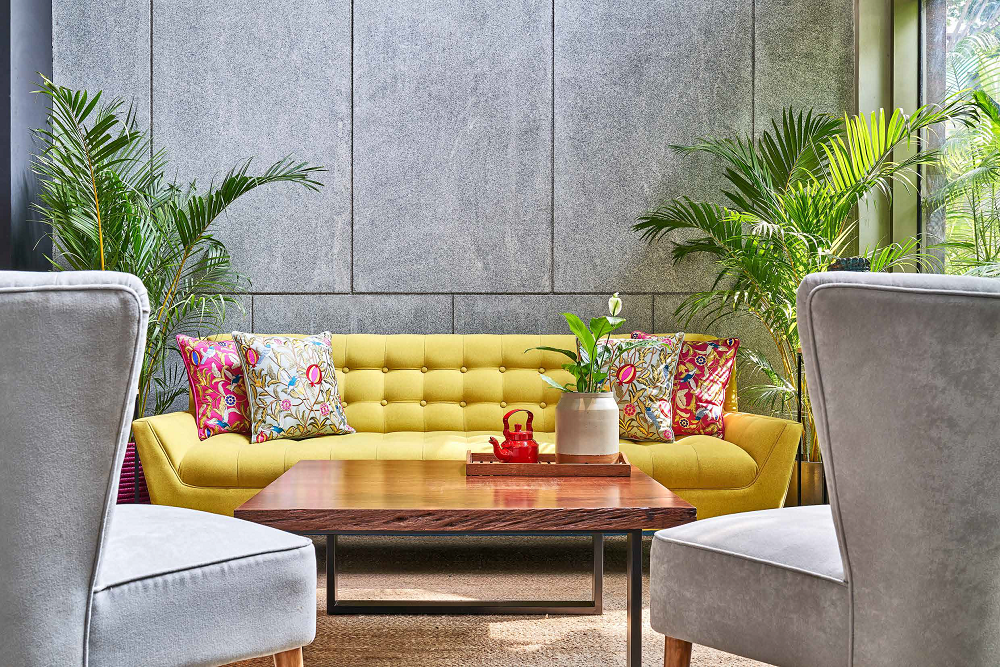 Boutique-style hotel rooms are fresh and appointed with local artistry. The woman metaphor is woven throughout the property – the guestrooms feature stencilled graffiti on the walls portraying traditional characters in contemporary scenarios.
In one, there is a classical dancer playing an electric guitar, in the second a lady appears in a sari riding a motorcycle, and finally in the third, there is a lady wearing a dhoti riding a skateboard while gripping the side of an auto rickshaw.
The lobby is inspired from elements found in the immediate surrounding stretch, from Commercial Street to Shivajinagar to Indiranagar. The hotel restaurant is a contemporary all-day-dining concept that comes alive through its hanging plants and biophilic connection to the outdoors.