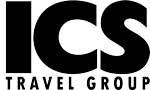 Function :
Sales & Business Development, Management & Administration, Admin & Operations
Experience :
3 to 5 Years
Job Expire :
31, Dec 2018
Job Description
Summary of Job Purpose
To provide unique travel experiences to ICS guests.
The role will involve providing direction and execution of operational strategies meeting ICS quality standards.
To manage country operations to ensure that all details of the company's tour activities are delivered in a time and cost effective manner.
The Country Manager is also a key stakeholder in sourcing and procuring all suppliers in Cambodia as well as managing Local Sales.
Logistics
Prepare and organize all necessary works to operate all tour bookings in an accurate and timely manner
Ensure all team members are comfortable with the reservations system and ICS procedures
Effectively execute quality control
Manage ICS and TO materials to ensure good corporate identity
Provide ongoing development, assessment and management of guides
Effectively liaise with all concerned departments (including offices abroad) to solve operational problems and urgent issues during and outside office hours
Provide Guests Relations services where applicable (welcome calls, medical assistance etc)
Contracting
Source, contract, evaluate and manage the relationship with all suppliers and partners of ICS in Cambodia
Ensure ICS is always paying the best rates
Product
Provide creative ideas to launch exciting new travel experiences in Cambodia
Disseminate relevant product knowledge to the Product Department in an accurate and timely manner
Assist in providing market intelligence in order to identify and develop new products and new itineraries as per Company' strategy to uphold its leading position as Cambodia specialist
Regularly report all recommendations to improve itinerary and tour programmers content, quality of service and profitabilityLocal Sales
Identify, implement and monitor commercial opportunities to raise revenue where and when possible.Finance
Supervise reports for the head office including weekly cash planning and monthly financial and local sales reports
Support with the yearly budget planning
Control and monitor all expenses
Human Resources
Recruit, train and manage the whole Cambodian team
Read Full Job Description
Work Location
Address: Siem Reap, Cambodia
Culture
Fun
Challenging
Friendly
Engaging
Rewarding
Collaborative
Flexible
Supportive
Exciting
Caring
Family
Professional
Innovative
Teamwork
Motivating
Positive
Comfortable
About The Company
---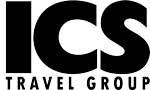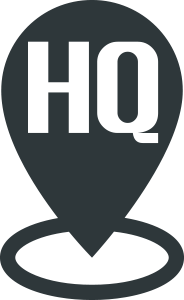 Thailand
Tour Operator & Travel Agencies, MICE/Conferences and Events
200 to 500 employees
ICS Travel Group is Asia's premier destination management company with over 24 years of experience providing a wide range of travel services. We specialise in creating authentic, tailor-made programmes to: Vietnam • Cambodia • Myanmar • Indonesia • Thailand • Laos • India • Bhutan • Nepal • Sri Lanka...
---
Similar Jobs
---