Customer Solutions Coordinator
G Adventures
Salary available upon request
Bangkok, Thailand
08 Jul 2019
Industry :
Travel Agent or Tour Operator
Sector :
Travel Agent (Retail/Leisure)
Experience :
3 to 5 Years
Job Expire :
31, Jul 2019
Job Description
ROLE DESCRIPTION
At G Adventures, we're obsessed with the customer, our traveller; it's about engaging and connecting emotionally with each and every one of them, along each and every step of their journey – so they keep coming back for more.
As Customer Solutions Specialist, you are a champion of the customer experience. You demonstrate a persistent focus on the traveller on a daily basis when it comes to the online, phone or in-person conversations in which you are engaged and involved in response to the input and feedback we receive. You manage, disseminate and cycle this feedback, engaging the right customers, both internal and external, as required throughout the process in a constant effort to 'do the right thing'. You assist and support the Customer Experience & Advocacy team when it comes to key projects and initiatives. Someone who lends a voice to our customers and supports the enhancement of the customer experience across all areas of business. Someone with opinions, and the ability to express them. Someone who aspires to use their customer advocacy skills and expertise to help change people's lives through travel. Sound like a lofty goal? We live and breathe our brand promise every day so, if this sounds like you, we want you on our team.
RESPONSIBILITIES
> To actively contribute to the growth of the business by sending the reservations to providers on time.
> Actively contribute to the Global Marketing Team in a collaborative and meaningful way that helps support, inspire and motivate fellow colleagues and managers alike
Understand and become an expert in our industry, our business, our culture and our customer, and use that knowledge to create effective, impactful, strategic, and shareworthy work
> Assess all feedback provided by clients through customer trip evaluation forms
> Disseminate positive, negative and neutral feedback from trip evaluations forms or other sources to appropriate stakeholders and areas of the business
> Help to identify areas of opportunity for operational improvement and customer retention across all areas of the business, and organize and share this information with other team members and departments through insightful reportable formats
> Track issues through case management with an eye to identifying and assessing trends
> Track resolutions to issues identified in trip evaluations and cycle that information back those customers who provided the feedback
> Work across departments to proactively resolve negative client experiences and turn these into positive client experiences, with the end goal of growing advocacy and repeat business
> Respond by email or telephone as appropriate to comments made in trip evaluations as a means of establishing customer engagement post travel
> Proactively reach out to clients who have not yet provided feedback and encourage them to share their voice and complete their trip evaluation forms
> Reach out to clients as assigned to gather specific information or feedback relevant to the business, leveraging a 'root case' approach
> Assist in the gathering of statistical and other information necessary for business presentations or meetings as required
> Never miss an opportunity to add meaningful insight to any given situation
> Focus on turning all customers into brand ambassadors and promoters
> Take ownership of key projects assigned by the Global Lead, Customer Experience & Incite and deliver success in the research, planning, delivering and implementation stages
> Lead with Service – we'll an in-house agency! – and contribute to and engaged and dynamic corporate culture.
REQUIREMENTS
> Bachelor's degree in a related field. We have a broad definition of 'related', including communications, marketing, sociology and behavioural studies
> 2-3+ years of demonstrated communications, loyalty, customer service and/or CX experience, working within a collaborative, multi-disciplinary team environment
> Experience in media, hospitality and entertainment, travel and tourism or online retail is an asset
> Passionate about the customer and the customer journey
> Familiar with surveys and survey response strategies
> Excellent written and oral English communication
> Demonstrates a professional and highly evolved telephone, email and written letter technique and approach
> Excellent problem-solving and organization skills
> Strong listening and investigative skills, combined with a solid attention to detail
> Positive, self-motivated and goal-oriented. Flexible and easily adaptable to change
> Demonstrates the ability to critique and discuss his/her own work and the work of others in a constructive manner
> Possesses strong computer/technology skills and highly proficient in Microsoft Office, Powerpoint and Keynote
Read Full Job Description
Work Location
Address: Bangkok, Thailand
Benefits & Perks
Competitive salaries
About The Company
---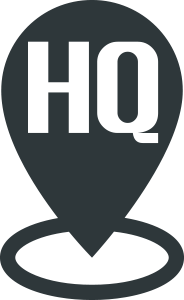 Thailand
Travel Agent or Tour Operator
10 to 50 employees
G Adventures is a small-group adventure travel company and social enterprise founded in Toronto, Ontario, Canada. It offers more than 700 different tours in more than 100 countries, and carries 200,000 travellers from 160 countries each year.
...
---
Similar Jobs
---