General Manager – Indonesia
EXO Travel
Bali, Indonesia
03 Jan 2019
Function :
Sales & Business Development, Management & Administration, Finance & Accounting, Human Resources, Admin & Operations, Revenue Management
Work Sponsorship :
Available
Job Description
Position Overview
The Indonesia General Manager is responsible for overseeing all operations and business for the destination. The successful candidate must drive and lead a team of 88 permanent staff + freelancers, working in various departments each with a department head or manager and has overall P+L responsibility for the destination as a whole and for the five business separate units generating revenue of multiple-millions-of-dollars per year. The GM is responsible for ensuring profitability in each unit and for the overall productivity and wellbeing of all staff as well as ensuring the very high service standards demanded by Exotissimo, trading as EXO Travel, are maintained or exceeded at all times.
Reporting directly to the Managing Director and required to join monthly meetings with the Group COO, the Indonesia General Manager is an important and influential decision maker. You should have at least ten years' experience in the travel business and an excellent understanding of the Asian travel Industry. You should have a proven track-record as a manager and be an operations person with very high standards who knows how to get things done efficiently and effectively. You will have to handle multiple relationships with suppliers, staff and clients from all around the world. You should be able to handle pressure and know how to get the best out of people no matter their cultural background in order to deliver services that meet the highest international standards. You must have excellent English language skills while written and spoken French language skills will be a distinct advantage. Some understanding of Bahasa Indonesian would be useful.
Responsibilities:
Ensure EXO Inbound services are at the optimum level at all times
Manage relationships with overseas partners including EXO sales offices, tour operators, Incentive houses and travel agents
Oversee Inbound department
Oversee MICE/Event department and participate to some MICE Operations when needed
Oversee Adventure Travel Department
Oversee Product
Oversee Contracting Department
Oversee HR and Ddministration department (incl. IT) as well as Accounts department
Oversee Tourplan (back office system) department
Oversee branch offices in Jakarta, Yogyakarta and Lombok
FINANCE & BACK OFFICE
Prepare and controlling annual budget.
Produce the standardize monthly report to HQ: P & L, sales reports.
Ensure Tourplan accounting functions are used properly and efficiently and work with accounts department as well as sales and other departments to fully integrate Touplan.
PRODUCT
Produce annual tariff for Indonesia for distribution to overseas travel partners.
Arrange FAM trips for overseas agents and accompanying agents on such trips when necessary.
Coordinate with regional sales offices in 8 countries around the world.
Qualifications:
Graduate/ Post Graduate degree
Minimum 10 yrs. of experience in Travel industry with minimum 3yrs of leading a large team
Fluency in English must (verbal & written), knowledge of French will be good. Other languages are an advantage.
Experience in using some type of Travel software and Database.
Note: This job description is not intended to be all inclusive. You may perform other duties as negotiated to meet the ongoing needs of the organization.
Read Full Job Description
Work Location
Address: Bali, Indonesia
Culture
Fun
Friendly
Engaging
Rewarding
Collaborative
Supportive
Exciting
Family
Professional
Innovative
Teamwork
Positive
Integrity
Benefits & Perks
Casual dress code
Company outings
Competitive salaries
Dental insurance
Flexible hours
Health insurance
Paid maternity / paternity leave
Paid sick days
Professional development
Vacation time
About The Company
---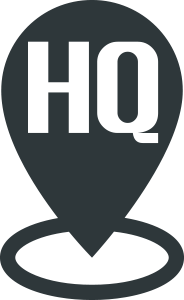 EXO Travel Thailand - Bangkok, Silom, Bang Rak, Bangkok, Thailand
Tour Operator & Travel Agencies
500 to 1000 employees
Established in 1993, EXO Travel is a leading destination management company in Asia servicing Vietnam, Thailand, Cambodia, Laos, Myanmar, Indonesia, Japan, China, Malaysia and Singapore across it's network, global offices and partners....
---
Similar Jobs
---