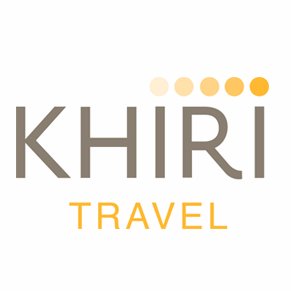 Head of Travel Design
Khiri Travel
USD 2,400 - 2,800 Monthly
Bangkok, Thailand
02 May 2019
Industry :
Travel Agent or Tour Operator
Sector :
DMC (Destination Management Company)
Work Sponsorship :
Available
Experience :
1 to 3 Years
Job Description
Job Description
The Travel design Department at Khiri Travel Thailand is a hive of creative and commercial activity. Our clients are specialist tour operators from around the world. They trust us with creating cutting edge itineraries, with a personal touch. The Head of Travel Design (HOTD) supports an experienced team of Thai travel designers by prioritizing and dividing daily work, monitoring progress and leading larger projects. Khiri Travel is a specialist and HOTD ensures that we add value in all of our proposals. At times you're hands-on, but know how to empower the team to shine! You'll help the team with commercial insights, and make our clients fall in love with our efficiency, creativity and punctuality. We are about long-term relations, not about short-term gains or losses.
Reporting to: General Manager, Khiri Travel Thailand
Key Responsibilities:
Maximize the potential of our tour operator partners, through competent product analysis and proactive, added value communications
Relationship management – ensuring our tour operators partners proactively hear from us and feel cared for, beyond timely replies.
Ensure fast, correct and efficient communications between sales / travel design teams and overseas tour operators
Be aware of incoming requests, identify problems, and provide proactive direction or assist hands-on in more complicated communications
Manage regular relevant team training programs, in-house and external.
Maximize agent production, by keeping itineraries both cutting edge and marketable
Manage periodical projects, such as annual re-quote rounds
Create and share product updates, webinars and other training, both internal and for the use of our clients
To maximize account management, work closely with our dedicated sales office in the USA and sales reps in UK and Germany
Collaborate with relevant teams in other Khiri countries, in particular when it pertains multi-country itineraries.
Ensure proper usage of IT systems by the team
Proactively close feedback loop from operational results to sales (and vice versa)
Conduct field research to help develop new products, be aware of routings, including those that link itineraries with surrounding countries.
Be an ambassador for the Khiri brand and Thailand as a world-class destination for travellers of any budget
This role profile is not exhaustive; it will be subject to periodic review and may be amended from time to time to meet the needs of the business and changing landscape in sustainability practices.
What we're looking for:
Bachelor degree, preferably in Tourism or Business
At least 2 years work experience in related field in Southeast Asia, preferably in Thailand
Fluent in English, a second language an advantage
Proven excellence in a cross-cultural work environment
Positive attitude and sincere desire to lead by supporting others
Excellent communications skills
Responsible team player who can also thrive working independently
What we offer:
Full time, results oriented position. At times, deadlines and time zones may dictate outside office hours work as part of this pivotal position
Based at our Nonthaburi office, close to MRT Purple Line
Regular travel as part of product updates (count on a trip once a quarter)
one-year contract, with opportunity for post-contract engagement, subject to mutual agreement
Career advancement opportunities in the Khiri Travel organization
Visa & work permit (if so required)
Medical and disability Insurance
Annual discretionary bonus
Read Full Job Description
Work Location
Address: Bangkok, Thailand
Benefits & Perks
Bonus
Casual dress code
Company outings
Health insurance
Professional development
Vacation time
About The Company
---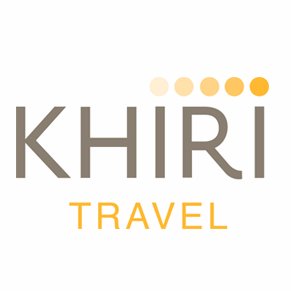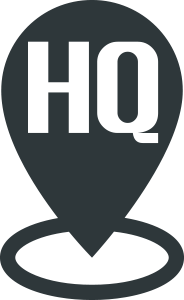 Thailand
Travel Agent or Tour Operator
200 to 500 employees
Time for a change of scenery? Take a look at what you could do at Khiri Travel!
Creativity and a genuine passion for responsible travel are at the core of all we do at Khiri Travel. We're real specialists in each of our destinations. Living up to our reputation, we share our passion for discovery. We love what we do and that shows in the team spirit. Dream destinations are our place of work and we take it as our responsibility to ensure they remain fabulous to visit for generations to come. We truly believe tourism can be a force f...
---
Jobs Available : 8
---
Similar Jobs
---