French Inbound Manager – Indonesia
EXO Travel
Bali, Indonesia
07 Jan 2019
Function :
Sales & Business Development, Management & Administration
Work Sponsorship :
Available
Experience :
5 to 10 Years
Job Description
EXO Travel Indonesia is looking for a French Inbound Manager to help handle our expanding business. This position supervises Inbound Department and ensures that sales objectives are met. The incumbent is also responsible for training and guiding his/her team of French speaking colleagues. Successful candidates will have bright minds and be keen to learn about an exciting and rewarding segment of the travel industry.
The candidate must be a native French-language speaker.
Responsibilities
Handle VIP files or assist with complicated files for their designated markets.
Coordinate with management: operations; ticketing; accounting and product managers to ensure that chances of materialization (conversion ratio) of sales are optimal.
Develop client database, prospect new clients (if applied) and reply to tenders.
Maintain formal and informal meetings with the Key Accounts, when necessary (FAM trips, trade shows, visits to office, etc.).
Handle refund or discounts to clients if any (according to terms and conditions).
Develop and cultivate good relations with partners and clients.
Delivery, development of tools and people
Manage inbound department staff including the supervisors and senior travel consultants in their particular domain.
Advise or solve problems in case there are difficulties with one of the files (in quotation, itinerary, reservations, invoicing or after sales stage).
Supervise B2B travel correspondences by email of Inbound Department on important occasions (new accounts, prod of brochures, more demanding agents, etc.).
Evaluate once a month the performance of direct travel agents and initiate activities to increase volume of travel agents or increase profitability of travel agents overseas.
Perform annual staff assessments and make recommendations to GM.
Skills:
Hands-on experience with the ability to work as part of a team
Excellent sales, communication and negotiation skills
High degree of customer service with an eye for detail and presentation
Strong organizational skills, ability to work under pressure and to prioritize tasks.
Ability to work as an effective team leader with excellent interpersonal skills.
Requirements:
Bachelor's degree or higher in Tourism with minimum 5 years' experience in similar job in travel agency/hospitality/tourism industry.
Required language(s): French, English. Spanish and/or Italian language ability is a plus.
Excellent communication (oral and written) and negotiation skills.
An analytical mind with strong business acumen.
Profound understanding of western culture and client expectations.
Good computer skills (Microsoft Office: Word, Excel, Outlook, Powerpoint).
Preferably with extensive working experience in a well-known travel and tour company.
Read Full Job Description
Work Location
Address: Bali, Indonesia
Culture
Fun
Friendly
Engaging
Rewarding
Collaborative
Supportive
Exciting
Family
Professional
Innovative
Teamwork
Positive
Integrity
Benefits & Perks
Casual dress code
Company outings
Competitive salaries
Dental insurance
Flexible hours
Health insurance
Paid maternity / paternity leave
Paid sick days
Professional development
Vacation time
About The Company
---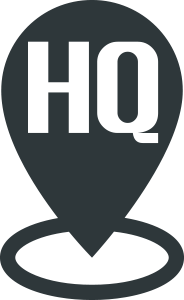 EXO Travel Thailand - Bangkok, Silom, Bang Rak, Bangkok, Thailand
Tour Operator & Travel Agencies
500 to 1000 employees
Established in 1993, EXO Travel is a leading destination management company in Asia servicing Vietnam, Thailand, Cambodia, Laos, Myanmar, Indonesia, Japan, China, Malaysia and Singapore across it's network, global offices and partners....
---
Similar Jobs
---