Function :
Marketing & PR
Work Sponsorship :
Local contract only
Experience :
1 to 3 Years
Job Expire :
21, Mar 2019
Job Description
Established in 1997, Golfasian is the leading golf tour operator in Thailand, Vietnam, Malaysia, Cambodia, Indonesia, Laos & Myanmar.
With the continuous growth of our online presence, we are looking for an experienced Marketing Assistant to join our Business Development team based in Bangkok.
Your main responsibilities as a Marketing Assistant will be:
Support the updating and maintenance of our websites (mostly WordPress sites)
Support with the setup of e-commerce campaigns (create landing pages for specific markets/products, create targeted newsletters for specific markets/products, create targeted social media campaigns for specific markets/products)
Run our daily social media posts/campaigns and setup/manage highly targeted (Facebook) ad campaigns and be responsible for ensuring a high performance of these campaigns
Support with development/enhancement of website technologies (chat, canned responses, mobile responsiveness, speed, intuitive UI)
Create and continuously update auto-responders of our marketing automation tools
Work with members of the sales/marketing team to acquire content for tours/golf courses and develop compelling landing pages and email campaigns
Support with all digital marketing, including SEO/SEM, marketing database, email, social media and display advertising campaigns
Support with any other marketing activities as needed
Required Skills/Experience:
Excellent level of English
Degree in marketing or a related field
Good knowledge of WordPress (need to know how to updated content, add photos, do basic updates)
Preferred but not required experience in online‐tourism.
Only those with a possession of the required marketing and technical knowledge and a genuine interest in joining a professional travel company for long‐term commitment need apply. If you would like the opportunity to be part of a dynamic and successful team, please send your resume in English, a recent photograph and salary requirements by email.
Read Full Job Description
Work Location
Address: Bangkok, Thailand
Benefits & Perks
Bonus
Casual dress code
Company outings
Competitive salaries
Flexible hours
Health insurance
Work-from-home
About The Company
---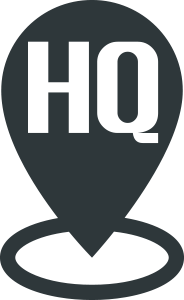 Thailand
Travel Agent or Tour Operator
50 to 200 employees
Established in 1997, Golfasian has been recognized as the leading dedicated golf tour operator in Thailand, Vietnam, Malaysia, Cambodia, Laos, Myanmar, and Indonesia. We specialize exclusively in golf holiday tours, for both individuals and groups. By selecting the best value-for-money hotels and the finest golf courses you are assured of a truly memorable golfing experience.
Our business of golfing holidays in Thailand, Vietnam, Cambodia, Malaysia, Laos, Myanmar, and Indonesia is based on personal service, and our management has over ...
---
Jobs Available : 1
---
Similar Jobs
---