Regional Operations Manager, China
G Adventures
Shaanxi, China
06 Feb 2019
Function :
Admin & Operations
Work Sponsorship :
Local contract only
Experience :
3 to 5 Years
Job Description
ROLE DESCRIPTION
Reporting to the GM Asia, the Operations Manager is accountable and responsible for the overall operational success of all G Adventures group, independent, custom and charter partner travel programs in China and other regions as required. This role is ultimately responsible for overall customer satisfaction and safety. Acting as a communications, information, content, and process link between head office, CEOs (Tour Leaders), local offices and service suppliers, this position is responsible for ensuring all parties involved are provided with information and support as necessary to provide excellent customer service in a cost effective manner.
RESPONSIBILITIES
› Ensure proper and systematic organization of booking and reservations system in region
› Working with the CEO Manager on the full cycle of CEO recruitment as well as terminations
› Provide ongoing training to CEOs and assist in complaint resolution
› Determine optimum CEO levels with a mix of contract and freelance., minimizing CEO expense to trip start point costs to keep to budget and prepare a monthly report with figures of total days off/days off allowance paid, percentage of days worked vs days off and expense to trip start point statistics
› Monitor CEO and Supplier trip costing and convey updates to Manager and Ops Accounting
› Embrace and lead change as the company launches new initiatives
› Integrate and promote G Adventures Core values through every day action
› Polaris Management: bookings, evaluations, and critical incidents
› Ensure the proper management of item costs and trip budgets
› Recommend and coordinate process and system change in ensure improved efficiencies
› Brochure/Web Dossier content: ensure complete accuracy of all trip content, constant review and improvement to trip details online; coordinate trip change notifications with Toronto to ensure accuracy; competitive product analysis on all trip codes
› Ensure proper brand consistency and promotion across all operational areas
› Take active role in Critical Incident Management in the field and annual trip Safety Audits
› Communicate at all times of emergencies between local office and Toronto ops
› Manage the regional emergency phone for all passenger and field staff emergency issues
› Work with Toronto to solve customer service issues and complaints resolution
› Work with suppliers to ensure compliance to G Adventures safety Policy
› Constant improvement of safety and hygiene standards of all aspects of tours
REQUIREMENTS
› Strong knowledge and practice of: G Adventures company core values and culture, customer service, destinational knowledge of region, different cultural realities
› Skills: discretion and confidentiality of office related projects, team worker, participative, ability to call the masses
› Personal Characteristics: charismatic, honest, confident, creative, motivator, speaker, impartial
› Commitment to and understanding of the importance of Service
› Analytical thinker with a strong attention to detail
› Highly motivated with a flexible schedule
› Positive, self motivated with an innovative attitude
› Able to relate to people at all levels
› Ability to work independently and make decisions
Read Full Job Description
Work Location
Address: Xian, Shaanxi, China
Culture
Fun
Challenging
Friendly
Engaging
Rewarding
Collaborative
Flexible
Supportive
Exciting
Caring
Family
Professional
Fast-paced
Innovative
Teamwork
Motivating
Positive
Comfortable
Integrity
Benefits & Perks
Casual dress code
Company outings
Health insurance
Professional development
About The Company
---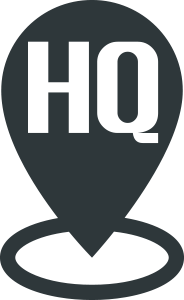 Thailand
Tour Operator & Travel Agencies
10 to 50 employees
G Adventures is a small-group adventure travel company and social enterprise founded in Toronto, Ontario, Canada. It offers more than 700 different tours in more than 100 countries, and carries 200,000 travellers from 160 countries each year.