Team Leader of Contracting
Panorama Destination
•
Salary available upon request
Work location:
Bangkok, Thailand
| | |
| --- | --- |
| Industry : | Travel Agent or Tour Operator |
| Sector : | DMC (Destination Management Company) |
| Department : | Marketing, Sales |
| Employment Type : | Full-Time |
| | |
| --- | --- |
| Work Sponsorship : | Local contract only |
| Experience : | 1 to 3 Years |
| Vacancies : | 1 |
| Job Status : | Active |
Job Description
Team Leader of Contracting assists Manager of Contracting to create, develop and maintain Panorama Destination's hotel contracts for Individual travelers and groups. Team Leader travels to the destination to inspect the hotels in Thailand as well as to maintain key relationships with hotels. He or she actively negotiates hotels, villas and other resorts needed for Panorama Destination's products and services.
Key areas of accountability and responsibility
Grow revenue for Panorama Destination
Assist Manager of Contracting to secure the contracts and rates as per requirement of company
Create, develop and maintain Panorama Destination's hotel contracts
Work with preferable hotels as a priority for competitive rates and contracts
Plan a head for year-to-year contracts and extension of good rates
Negotiates yearly contracts for hotels, villas and resorts for Panorama Destination as well as occasionally negotiates flash deals, group series, and other special deals
Create and maintain the hotel fact sheets up-to-date and liaise with our Manager of Business Development and Graphic Designer regarding the design, as well as with the webmaster to ensure our website is updated with the latest rates and promotions
Liaise with the data entry team to ensure the products are properly loaded into supporting IT systems and if updates needed
Monitor close/stop sales and communicate to internal departments
Conduct site and hotels inspections to ensure continuous product knowledge within Thailand
Meet with hoteliers regularly to maintain good relationship and long-term partnership
Work closely with internal departments: Product team, Business Development, and Travel Design for hotel requirement matters
Ad hoc assignment and assistance when needed by manager or company management
General Administration and Other Duties
If needed, meet VVIP agents or clients when traveling to Thailand and provide logistical support wherever needed
Provide support to Management if needed
Establish and maintain excellent relationship with our suppliers (hotels, resorts, villas etc)
Ensure good communication within different internal departments such as Finance & Accounting and Data Entry and smoother coordination of work
Maintain hard copy and electronic filing systems and share to all users
Create and maintain contact details files
Perform general clerical duties to include but not limited to: photocopying, faxing, mailing and filing
Assist manage to supervise team member for hotels and suppliers to achieve the goals
Required Skills
Have excellent widely knowledge about hotels, resort, villas in Thailand
Strong relationship with hoteliers
Strong in pricing management and negotiation skills with suppliers
A strong focus on customer service, friendly and can-do attitude
Good organizational skills, play your day with an attention to detail
To be able to work under pressure and in a fast-paced environment
Able to manage priorities and able to meet the timeline
Excellent English & native communication
To enjoy working with people and maintain the relationship
Drive yourself and contracting team to meet business goals
Read Full Job Description
About The Company
---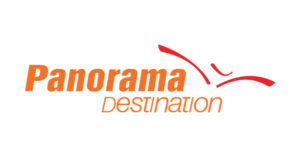 Lumpini, Bangkok 10330 Thailand
Travel Agent or Tour Operator
DMC (Destination Management Company)
Overview

Panorama Destination was founded in December 1999 and is made up of more than a thousand travel professionals and licensed tour guides, specialising in inbound travel services. We operate a network of offices across Indonesia, Thailand, Malaysia and soon Vietnam, providing unmatched tourism services. In accordance with our commitment to sustainable tourism, we are a certified Travelife Sustainability Partner.
Benefits & Perks:
Competitive salaries
Health insurance
Professional development
Jobs available: 1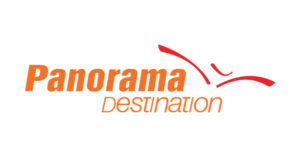 Salary available upon request
FREE JOB ALERT!
Stay updated with the latest job opportunities sent to your inbox!
You can unsubscribe at any time
Similar Jobs
---