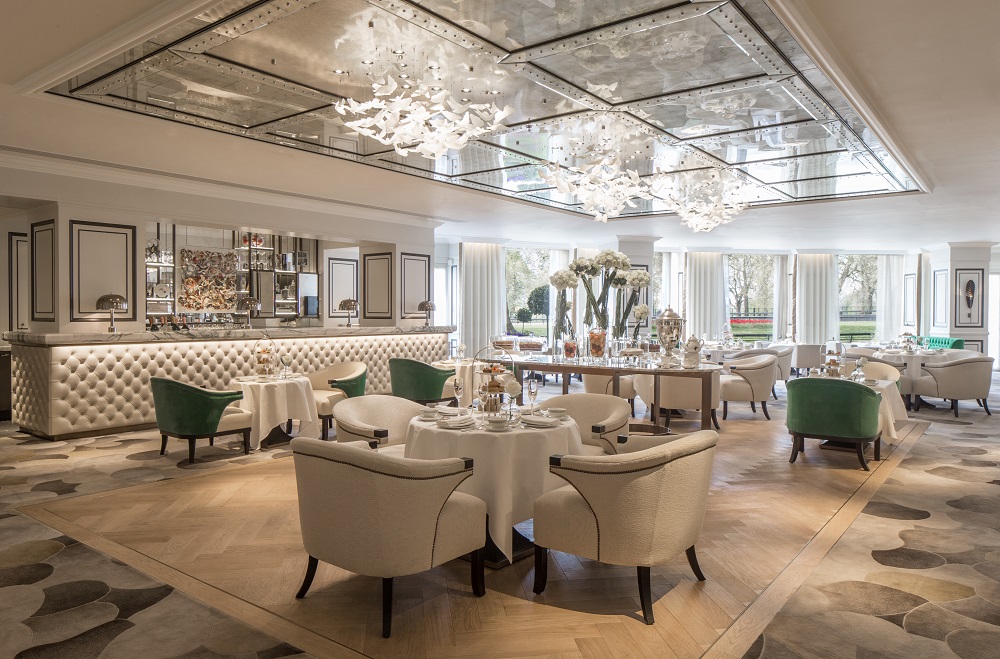 JW Marriott, part of Marriott International, has announced the culmination of a multi-million dollar full-scale renovation to JW Marriott Grosvenor House London. Directed by Hirsch Bedner Associates (HBA) and GA Design, the transformation of the hotel's guest rooms and public spaces incorporates a take on present-day design while honouring the rich heritage of the property.
"Enriching experiences and warm service"
"The reintroduction of the iconic JW Marriott Grosvenor House London signifies an exciting milestone as the property celebrates its ninetieth anniversary this year," said Mitzi Gaskins, global brand leader of JW Marriott. "We are thrilled to welcome our guests to the new Grosvenor House where they will continue to enjoy the highest level of luxury, inclusive of enriching experiences and warm, intentional service that embodies the JW Marriott brand."
Heritage and legacy
The former home of the Duke of Gloucester, Grosvenor House has been sited Park Lane since opening its doors in 1929. Originally designed by famed architects L. Rome Guthrie and Sir Edwin Lutyens, the hotel has long been associated with royalty, international dignitaries and celebrities alike. Grosvenor House has hosted many significant and extravagant occasions including the Royal Caledonian Ball, The Russian Debutante Ball and, for the past 68 years, the hotel has been the official host of the British Academy of Film and Television Arts (BAFTA) Awards.
The heritage of Grosvenor House shines while highlighting the hotel's favourable location as a close neighbour to Hyde Park. The transformation embodies the historic grandeur of the hotel while infusing a more stylish and contemporary British feel.
"An exciting new chapter"
"Throughout the 90 years of its legacy, JW Marriott Grosvenor House London has played a role, whether large or small, in the history of this well-beloved city," said Stuart Bowery, general manager, JW Marriott Grosvenor House London. "This year, following significant transformations, our truly iconic hotel begins an exciting new chapter. We look forward to welcoming our guests as we head into the next decade and hope they feel inspired and fulfilled."