See how far a million pounds goes in real estate worldwide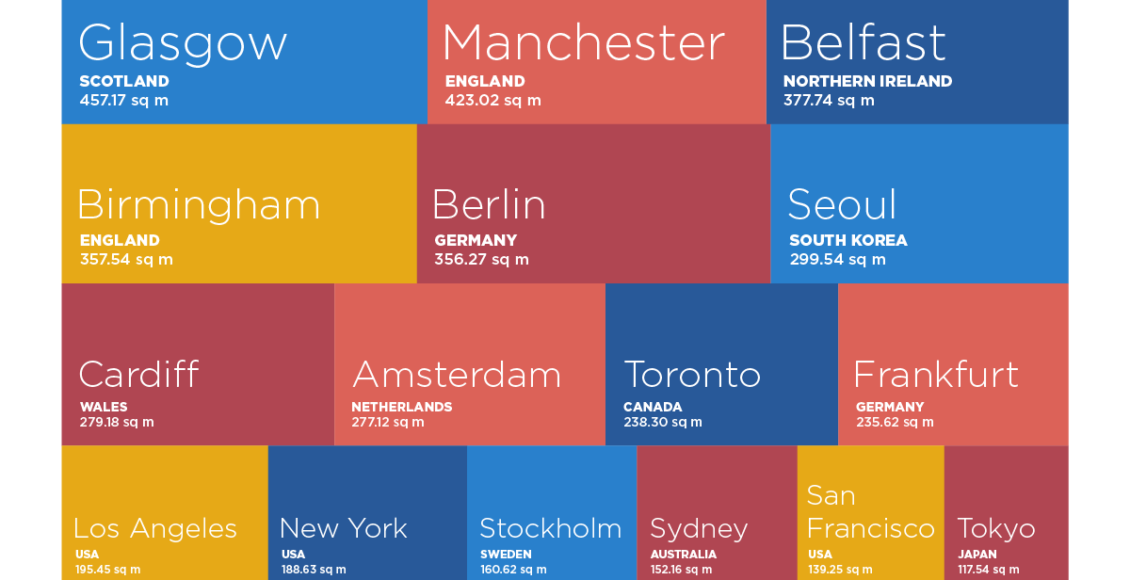 The million-pound home is a concept of great fascination, whether you aspire to have one or you're waiting for rising house prices to push your current property over the finish line.
Like the classic question "How much is a pint of milk?" the concept of "What does a million-pound home look like?" is a kind of thought experiment about class and value. But if a million pounds will buy you vastly different properties at one end of the UK or the other, the variation around the world is even greater.
Neoman, on behalf of On Stride, set out to see how much floor space a million pounds will buy you in the following 20 different cities around the world (as selected from this Mori Memorial Foundation report):
1. Glasgow, Scotland

2. Manchester, England
3. Belfast, Northern Ireland
4. Birmingham, England
5. Berlin, Germany
6. Seoul, South Korea
7. Cardiff, Wales
8. Amsterdam, Netherlands
9. Toronto, Canada
10. Frankfurt, Germany
11. Los Angeles, USA
12. New York, US
13. Stockholm, Sweden
14. Sydney, Australia
15. San Francisco, USA
16. Tokyo, Japan
17. Singapore, Singapore
18. Paris, France
19. London, England
20. Hong Kong, China
The aim of this project is to inform readers of the varying costs of living around the world and inspire them to think about how far their finances could go overseas or in a different part of their home country. Although the report focused on properties for £1m, the data provides a general idea of homes of any value in the selected 20 cities.
In order to create an accurate representation of property costs in different countries, the researchers gathered information from 20 property listings for each of the cities on our list. How much space does £1m buy you in 20 cities around the world?
Methodology
To create the interactive map, Neoman first selected prominent cities within the UK, and then included additional locations using the Global Power City Index. In total, the company selected 20 prominent cities from around the world.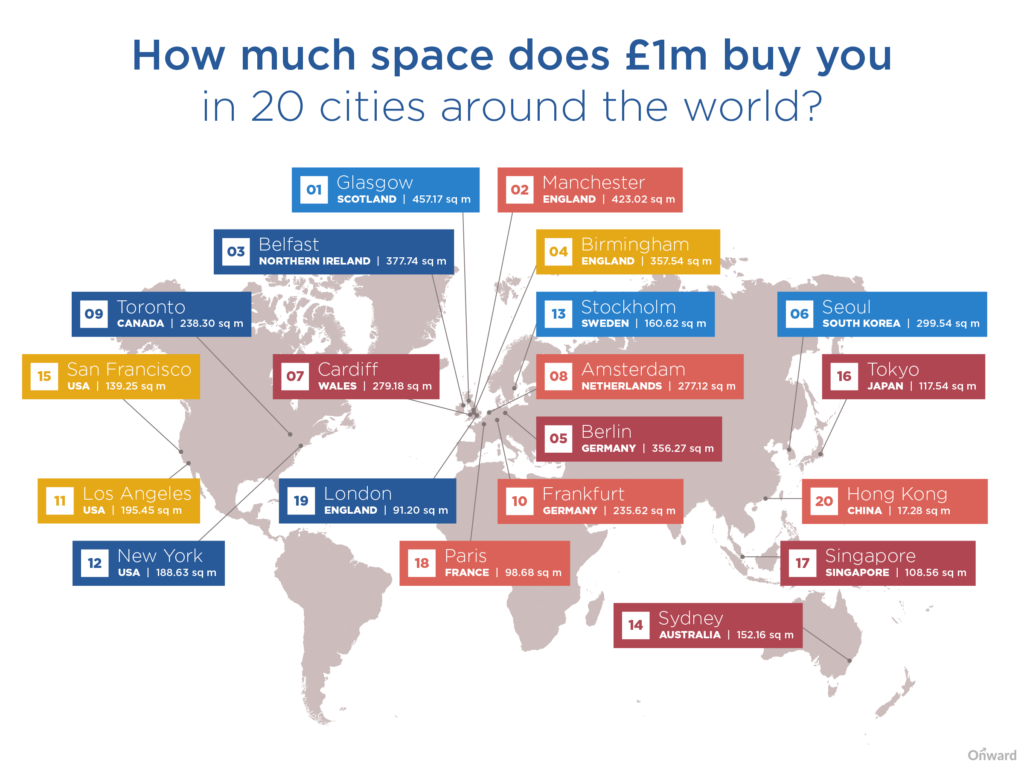 In the next stage of the process, used online real estate companies (including Rightmove, Zoopla, Savills and Prime Location) to find 20 residential property listings in each city. The goal was to find 10 apartments/condos and 10 homes/villas/townhouses, then use data from these listings to estimate the cost per square foot / meter for property in each city. As part of the process, they selected properties from various parts of each city and avoided properties that were extremely expensive and inexpensive.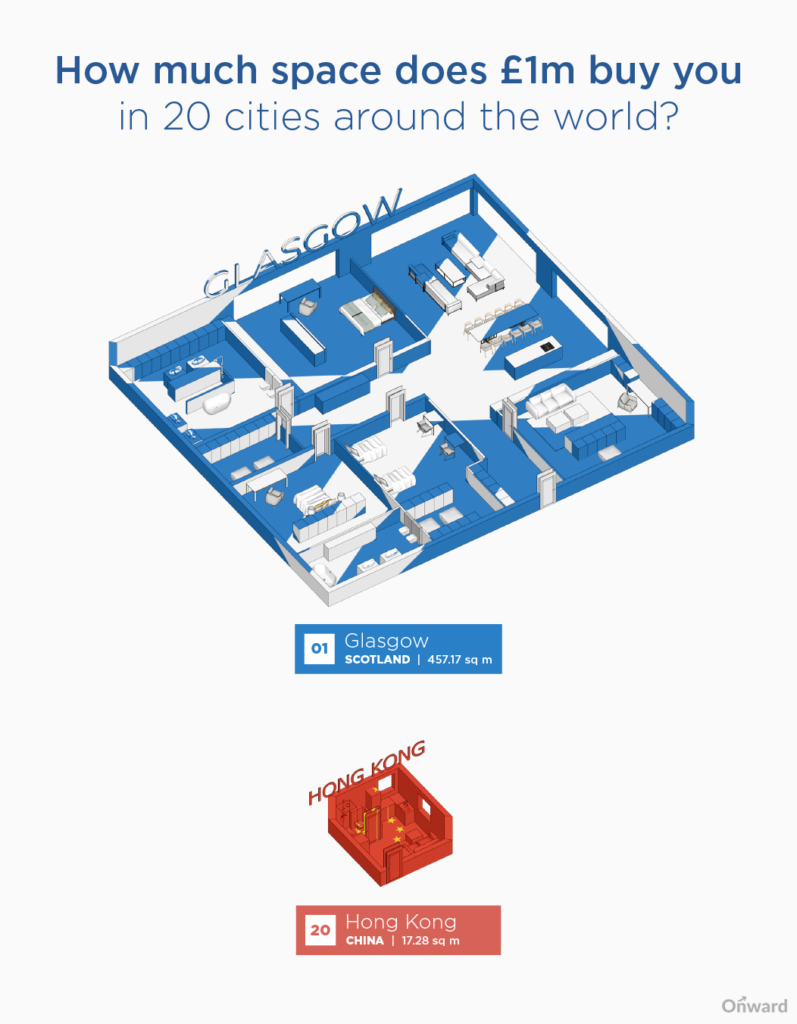 While collecting property listing information, several issues arose. In some cities were it was not possible to find 10 home property listings, they adjusted our collection criteria in these areas. For Manchester, we widened our property listing search area to include surrounding locations such as Rusholme and Prestwich. For Seoul they found 15 apartments and 5 houses.
They then converted $1 million and £1 million to each country's currency, and divided this figure by the estimated cost per square foot / meter for each city.