From the sun-baked city of Miami, to the street parties in New Orleans, via a bluegrass and bourbon session in Owensboro, Kentucky, the USA is crammed with people who live and breathe good music such as Rock, Motown and blues.
Visit The USA's brand new Hear The Music campaign explores the diversity of America's musical experiences with engaging video content from each of the ten cities now live on the visittheusa.co.uk/music website, as well as featuring on the recently launched GoUSA TV on-demand video streaming travel app.
From tracing the history of a genre at interactive museums, to watching emerging artists preform live in a cozy dive bar, travellers can get a taste of the people and places that bring America's musical cities to life by downloading GoUSA TV, available on iOS and Android devices.
Here, Visit The USA highlights ten music-loving cities where travellers can dance to salsa, toe tap to blues or let loose to techno, and hear the music that helps makes the USA such a vibrant and enticing destination.
Austin, Texas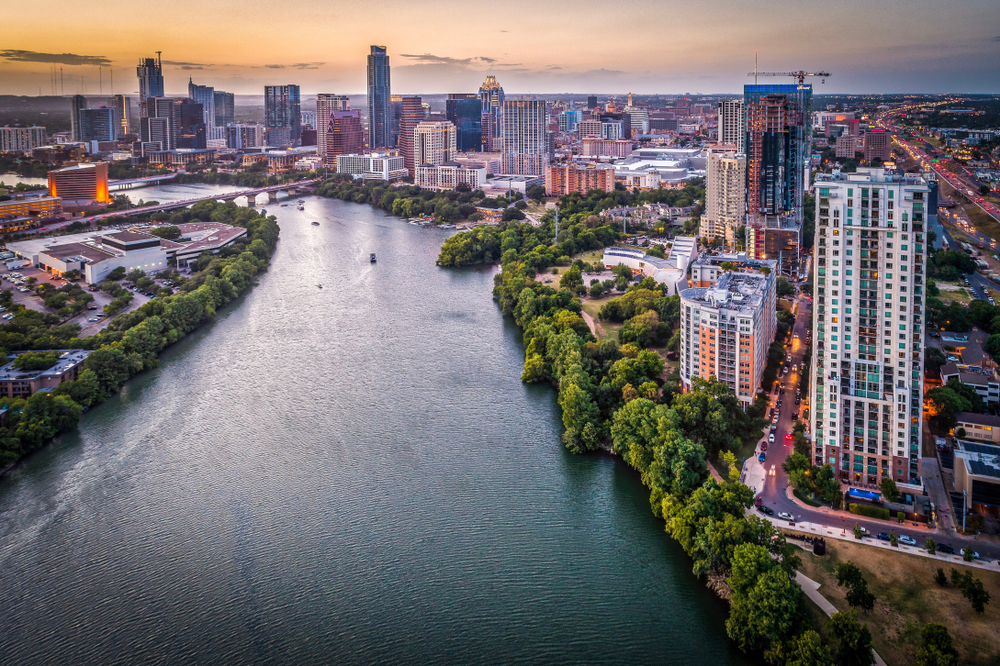 As host city to the famous South by Southwest Music and Film Festival and Austin City Limits – one of the world's hottest music festivals – it's no surprise that Austin is the home of some of the USA's coolest music experiences. On a trip to Austin, music lovers are best off touring some of the city's 270 music venues, including Continental Club, an intimate space that's been rocking for 60 years.
Here local honky tonk legends Dale Watson and his Lone Stars perform every Monday night, out of town visitors can simply grab a ticket at the door. Travellers can walk along the Colorado river, pausing for a picture of the statue of blues guitar legend Stevie Ray Vaughan, or head to Ginny's Little Longhorn Saloon for live honky tonk and ice-cold beers. Elsewhere, the White Horse dive bar is a hotspot where locals are keen to help visitors master their Texas twostep with free dance lessons backed by live bands. austintexas.org
Chicago, Illinois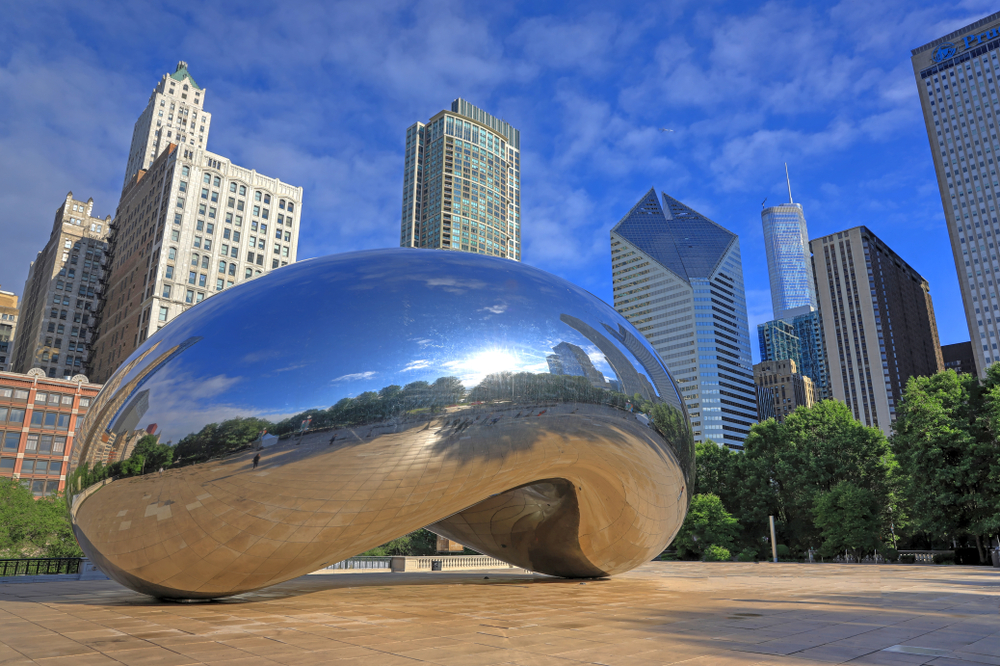 As the birthplace of modern blues, Chicago has so much to offer music fans – whether it's checking out live music venues, or strolling through museums. The Chicago Blues Experience, which is set to open in 2020, will walk visitors through the pioneering artists who have influenced blues music with a series of interactive displays and memorabilia.
For a taste of the real thing, visitors need to check out the city's blues clubs. Chicago Blues is a style of music that was developed from the migration of African Americans from the South to the Midwest; at Blue Chicago, visitors can hear it live seven nights a week, while Buddy Guy's Legends is a loud and lively bar where local and international artists perform to blues fans. For daytime music-focused fun, Bronzeville Echoes: Faces and Places of Chicago's African American Music is an exhibition that explores Chicago's music legacy through ragtime, jazz and blues, and is running until 28th July 2019. choosechicago.com
Detroit, Michigan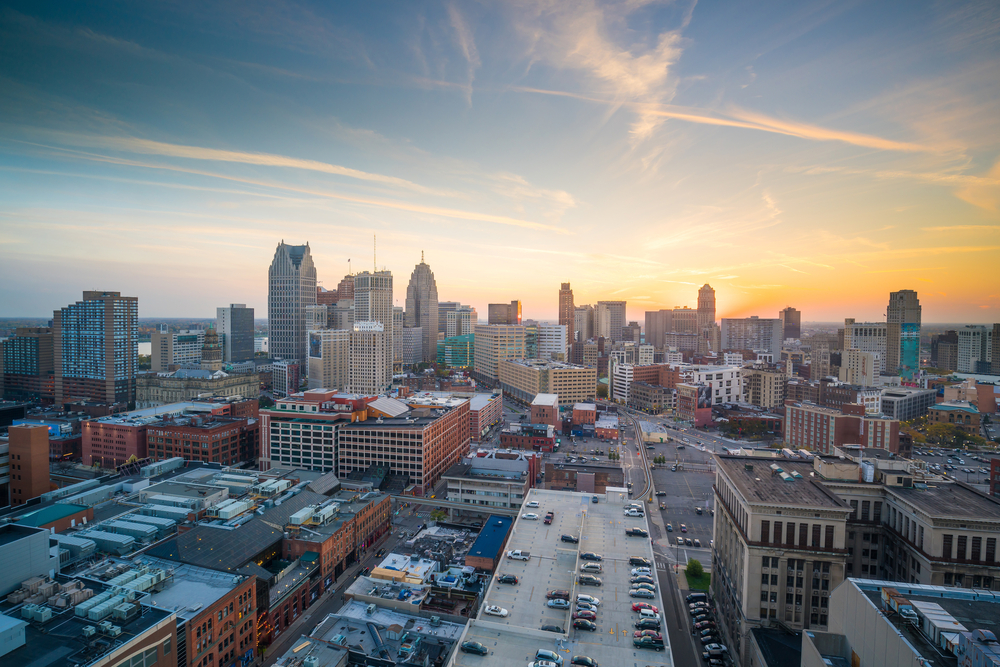 Detroit lays claim to two types of music. First up: Motown. This year marks the 60th anniversary of the founding of Motown Records, which is now home to the Motown Museum. For any fan of big acts including The Temptations, Diana Ross & The Supremes and more, a stroll through the artefacts and memorabilia is a fun trip exploring the music's rise in popularity, and the stars it has produced.
Motor City was also the birthplace of techno, and today Movement Festival, which takes place on Memorial Day weekend from 25th to 27th May 2019, is the hottest place to hear it. For the perfect blend of music and architecture, a concert at The Masonic, the world's largest masonic temple, is hard to beat. visitdetroit.com ​
Jackson, Mississippi
With a tagline like 'City of Soul' it's no surprise that Jackson, Mississippi, is one of the USA's most celebrated destinations for music. The city's residents have a big love for live music, so visitors should join them at the Frank Jones Club, where live blues is played until 4am on every Friday and Saturday (and late-night snacks are served to keep the crowd fuelled).
For a blues-inspired road trip, music fans should jump in the car to seek out the Blue Front Cafe in Bentoni. In its heyday it was famous for buffalo fish, blues and moonshine whiskey – today it's a ramshackle joint and a great place to hear authentic blues. Back in the city, the Fondren district is the place to discover the music of upcoming artists, or check out the independent boutiques, coffee shops and bars. visitjackson.com
Las Vegas, Nevada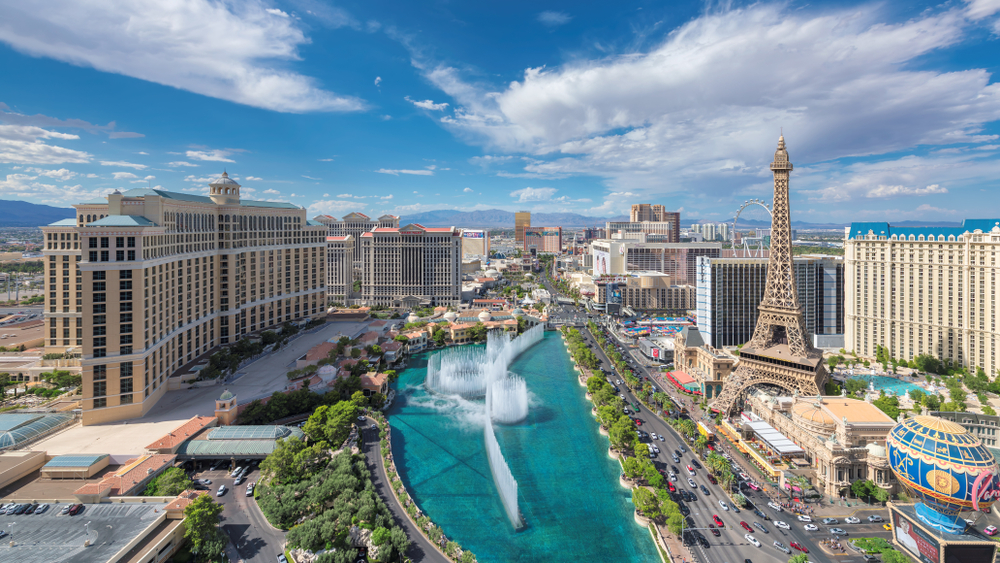 Every musical whim is catered for in Las Vegas, whether visitors are set on hearing Celine Dion perform ballad after ballad at Caesars Palace on the Las Vegas strip, or would prefer to see the world's biggest DJs, including Calvin Harris and David Guetta, perform at an all-day pool party.
Beyond the big lights and hotels, downtown Las Vegas is home to some of the America's coolest rock venues, including the Double Down Saloon, a gritty dive bar for rock and punk enthusiasts, and Beauty Bar, where Las Vegas-born band Imagine Dragons used to play in their early days.
To appreciate Las Vegas' rich and glamorous history, when the likes of Frank Sinatra and Dean Martin sang in the venues on the strip in the '50s, visitors should head to The Golden Steer steakhouse, where Sinatra had a regular booth, or check into The Tropicana, where the Rat Pack reportedly liked to hang out. visitlasvegas.com
Miami, Florida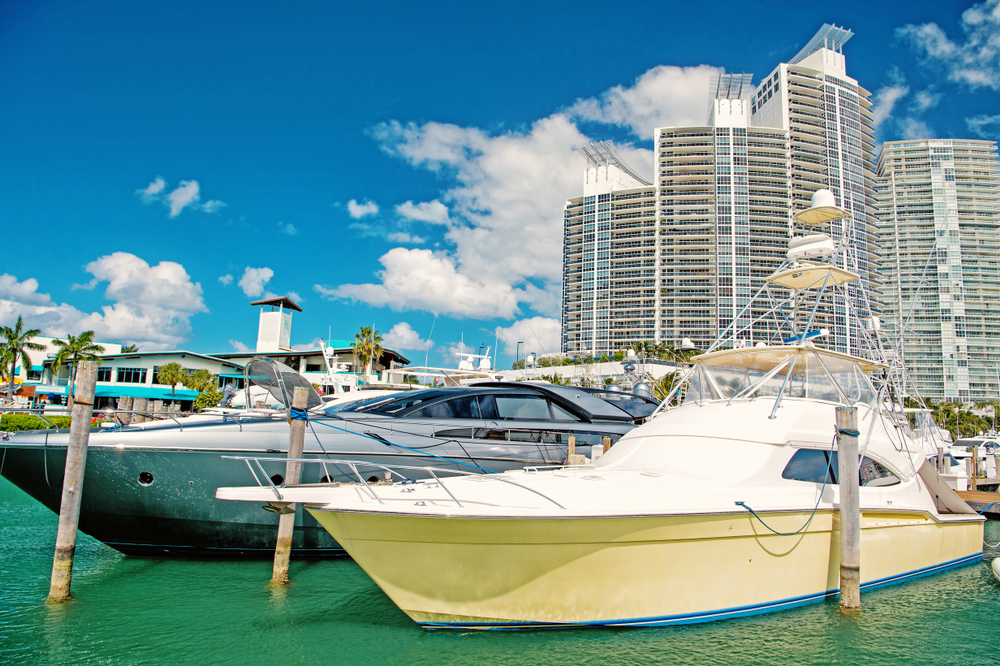 Miami serves up all the essentials of a vibrant, sunshine-filled U.S. break – but beyond the beach, it's a city with an incredible Latin music scene, where locals salsa and samba the night away.
Visitors should head to Little Havana's Ball & Chain, an old music hall that saw the likes of Count Basie and Billie Holiday perform in the 1950s heyday. Today it's a sophisticated space where strong mojitos are paired with Latin house DJs, salsa and live jazz. Nearby at Hoy Como Ayer, travellers will hear everything from soul singers to seven-piece bands, with plenty of salsa and rumba, too.
For a real taste of Miami music, visitors should visit on a Thursday night for Latin funk until the early hours. For a rowdy rock club, Churchill's Pub fits the bill – and holds the world record for the most acts within a single venue throughout the world. miamiandbeaches.com
Minneapolis, Minnesota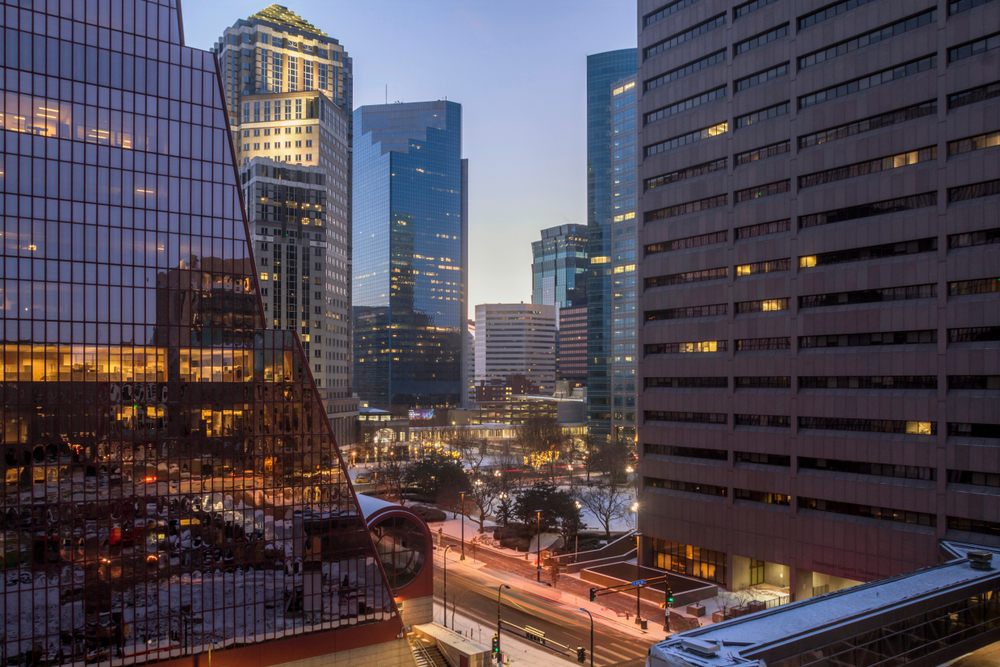 Raucous rock bars and friendly locals set the scene in Minneapolis, the capital of Minnesota. And while there are plenty of venues to keep music lovers occupied on a long weekend in the city – from the Cedar Cultural Center to gritty sweat-filled Cabooze – no visit here is complete without following the trail of Minneapolis' hometown hero, Prince. A tour around the artist's former home, Paisley Park, is a good starting point. Inside the enormous 65,000 sq ft space, visitors will explore his former home, complete with nightclub and recording studios.
Elsewhere in nearby sister city St Paul, 4th May 2019 sees the opening of the Minnesota History Center's exhibition, First Avenue: Stories of Minnesota's Mainroom, dedicated to the world-famous venue, First Avenue. The former disco, which was built into the shell of the Greyhound bus terminal, was catapulted to international fame when Prince recorded Purple Rain there. The exhibit tracks the venue's rich history, and showcases a complete outfit worn by Prince in the film.
Visitors can add extra colour to their visit with tours of recording studios, or by bar hopping between the city's breweries, which serve craft beer with a side of live music. minneapolis.org
New Orleans, Louisiana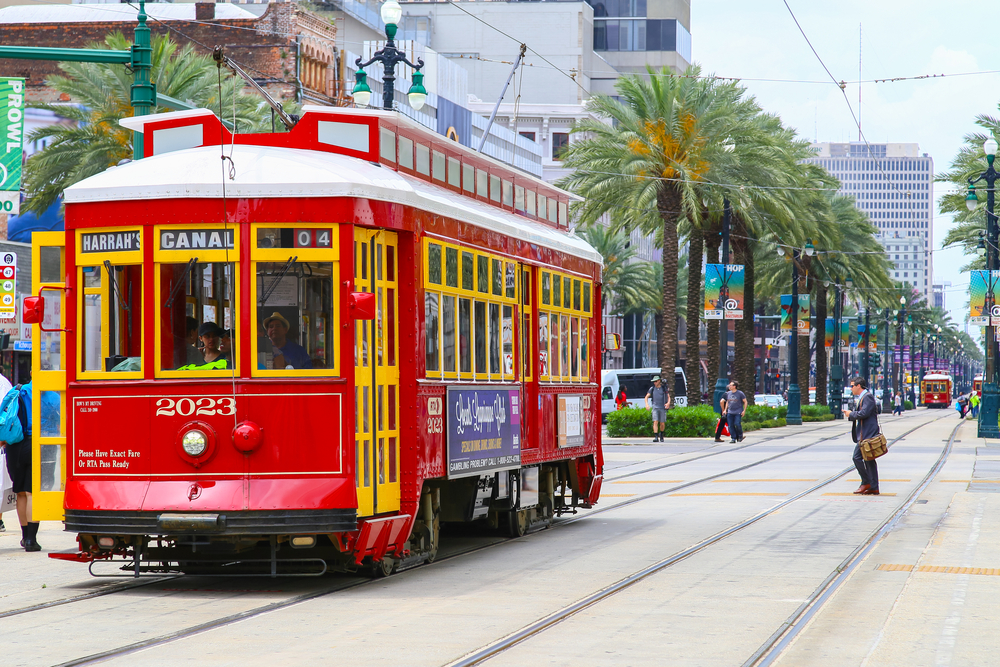 Music, food and history combine in the south's biggest party city, New Orleans. It's the birthplace of jazz, so visitors should held straight to the New Orleans Jazz Museum, which celebrates the history of the music in all its forms (and even holds free jazz yoga classes in its gallery), or delve deeper with a Jazz History Tour, which takes in the early jazz landmarks.
Beyond the history, part of the pleasure of a trip to New Orleans is simply walking the streets – where brass bands gather on the pavement to treat pedestrians to impromptu concerts – or settling in to one of its world-famous bars, like the dark and delightful Spotted Cat. Whatever their musical preferences, visitors can't help but be swept away by New Orleans' feel-good, music-loving atmosphere. neworleans.com
Owensboro, Kentucky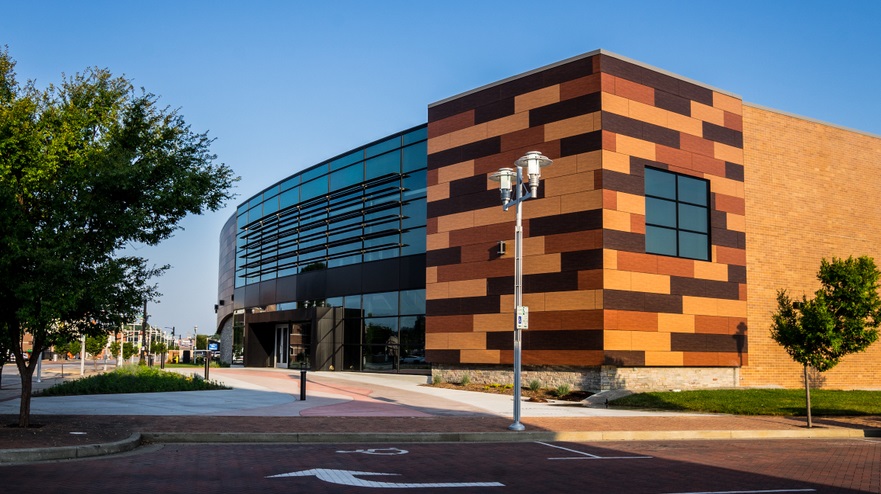 For a heady combination of barbecue, bourbon and bluegrass, travellers to the U.S. should head to Owensboro, a riverside city located in Kentucky about 100 miles southwest of Louisville.
The under-the-radar destination lives and breathes bluegrass and as The Wooks, a bluegrass group hailing from Owensboro Kentucky, say, "Bluegrass music is more than just a genre – it's a lifestyle, it's a community, it's a family." To see banjos, fiddles and mandolins in action, visitors should coincide their visit with the state's biggest bluegrass gathering, Romp Festival, which takes place from 26th to 29th June, or listen to music and watch the sunset at the Friday After 5 free summertime concert series running weekly from 17th May to 30 August 2019.
Meanwhile, the newly opened Bluegrass Music Hall of Fame & Museum pays homage to Bill Monroe, the Father of Bluegrass who was raised in the nearby hamlet of Rosine. visitowensboro.com
West Hollywood, California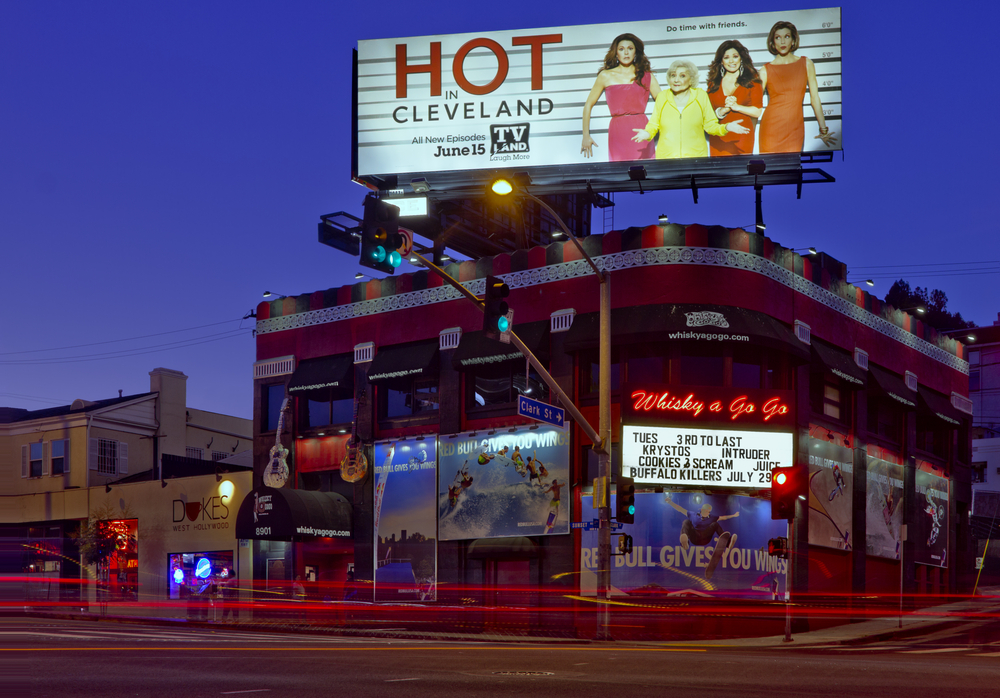 Aspiring musicians have descended on West Hollywood in California for decades – and rightly so, this is a neighbourhood that has had some of the world's biggest stars stroll its streets, and is home to some of America's most hallowed venues.
Visitors can experience it with a Rock 'N Walk & Jogging tour – a chance to learn about the area with former rock star musician and Sunset Strip resident of 25 years, Jon D'Amico. Then it's on to West Hollywood's famous music venues: The Troubadour (Elton John took to its stage in the early days); Whisky A Go Go (which has hosted The Doors, Janis Joplin and Led Zeppelin); The Roxy (an intimate venue where visitors can see up-and-coming artists while celeb spotting) and the Viper Room (the dark and vibey venue has hosted everyone from Oasis to Tom Petty and the Heartbreakers).
Visitors should bed down in the nearby Andaz West Hollywood, the first hotel on the Sunset Strip, and preferred choice of legendary rockers back in the day. visitwesthollywood.com
More information
For further information on these inspiring U.S. music cities, check out: visittheusa.co.uk/music