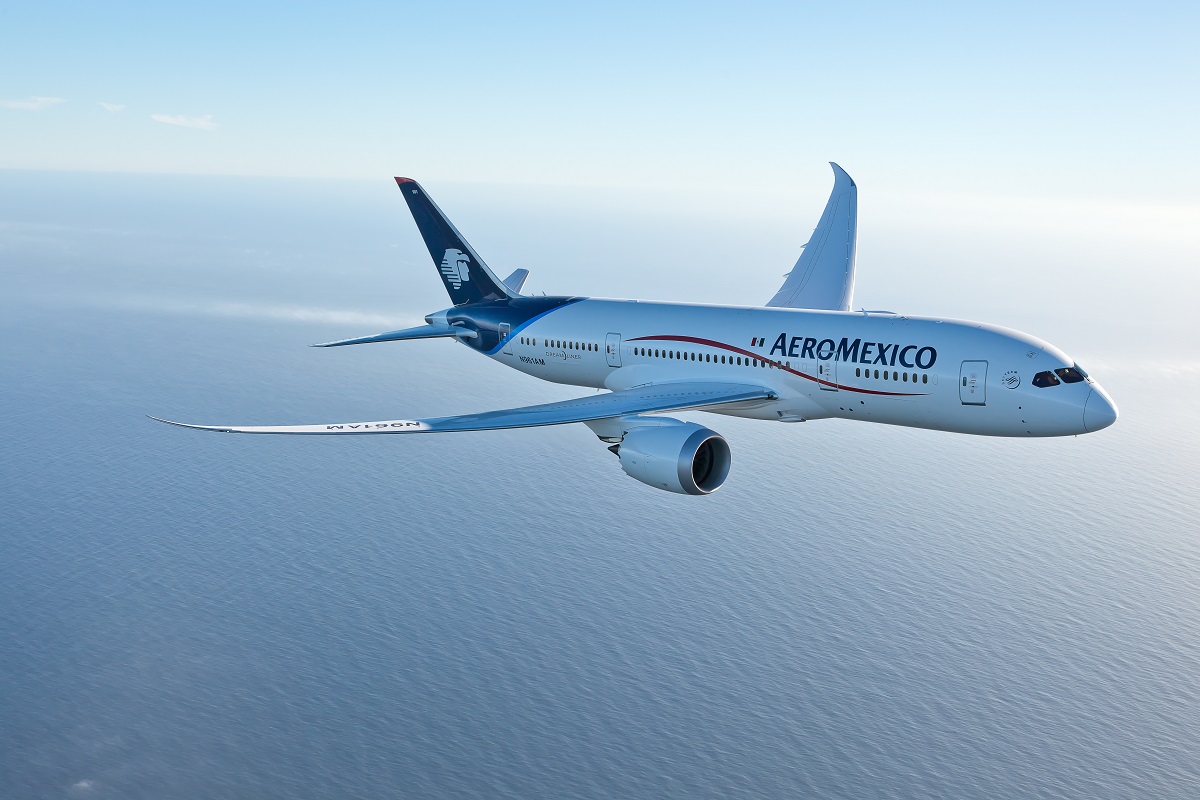 Nieves Rodriguez, country manager UK & Ireland of Aeromexico, got in touch to share the latest updates about the Mexican airline and some facts and figures:
Latest products
We have a number of products available in the UK market at the moment:
Chauffeur Car Service: Aeromexico offers Clase Premier (Business Class) customers complimentary transfers to and from London Heathrow T4, so customers can enjoy the Premier experience the minute they leave home or the office. Customers purchasing Clase Premier tickets (J, D, C, and I fares, except award tickets) can book the Chauffeur Car Service up to 48 hours before departure by contacting our call center or filling out the form at aeromexico.com/chauffeurcar.
Club Premier Corporate: This is the loyalty programme that offers companies and its travellers the possibility of earning Puntos Premier, which they can exchange for exclusive benefits such as:
Complimentary upgrades to AM Plus

Nieves Rodriguez, Aeromexico

50% discount off Salon Premier memberships or one-day passes
Puntos Premier (valid for 24 months)
Gold Tier cards
AccesRail: In 2015, Aeromexico signed a commercial agreement with AccesRail, to offer customers better connectivity options through major railway and bus services in Spain, the United Kingdom and Canada.
Aeromexico customers can buy tickets for these services from travel agencies and directly through our reservations center, and our city ticket offices.
First Great Western in the UK offer train services from London Paddington station to 11 cities across the country, such as the Cotswolds, English Riviera, Exeter, Scilly Isles and Oxford.
In London, the agreement also includes National Express bus services from the central station to 29 destinations, such as Birmingham, Cambridge, Cheltenham Spa, Nottingham, Oxford and Southampton.
Aeromexico route updates: Asia
For the Asian market, we started operations on the Mexico City – Seoul route, on 1 July 2017. Thanks to this route, migration and customs processes were reduced by not having a stopover in the United States or Canada. During 2017, in just 6 months of operations, we transported more than 35,000 passengers.
Aeromexico and Korean Air, both SkyTeam partners, offer codeshare on certain routes in Mexico and Asia, such as ICNMEX via NRT or ICNLAX. The route is operated with Boeing 787-8 Dreamliner aircraft, considered one of the most modern aircraft in the world.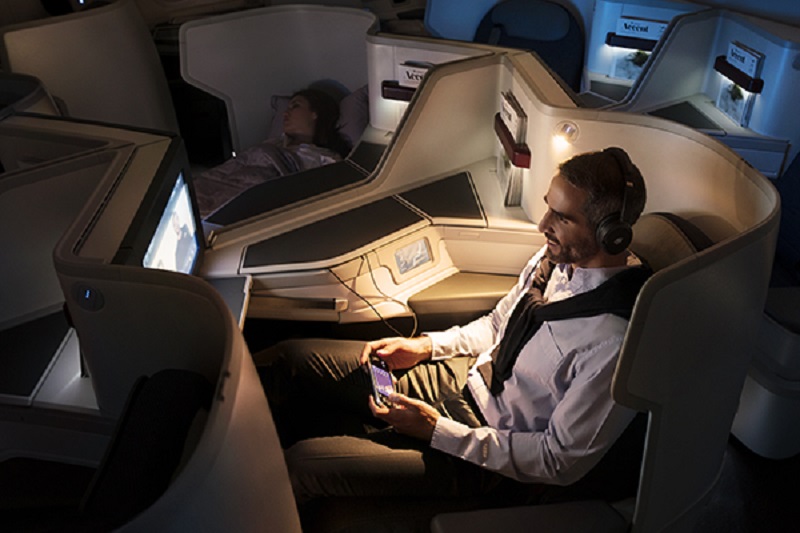 This year, Aeromexico celebrates 10 years of operating the Mexico City – Shanghai route and in 2017, the route increased its number of frequencies from three to five weekly flights, also on the Boeing 787-8 Dreamliner, increasing our bilateral ties with China's main commercial and financial centre, as well as one of the most important in the world. 
Not only does it expand our presence in the region, but it also represents an effort to strengthen trade and tourism exchange between both countries.
In 2016, Aeromexico celebrated its 10th anniversary with its presence in Japan. In January 2016, the airline started operations with a direct and non-stop flight to Tokyo.
On 1 March 2017, two new frequencies were added on the Mexico City – Narita route, which currently offers one daily and direct flight. In 2017, Aeromexico transported more than 134,000 passengers, on the Boeing 787-8 Dreamliner, which represents an increase of 26.3% in relation to 2016.
Europe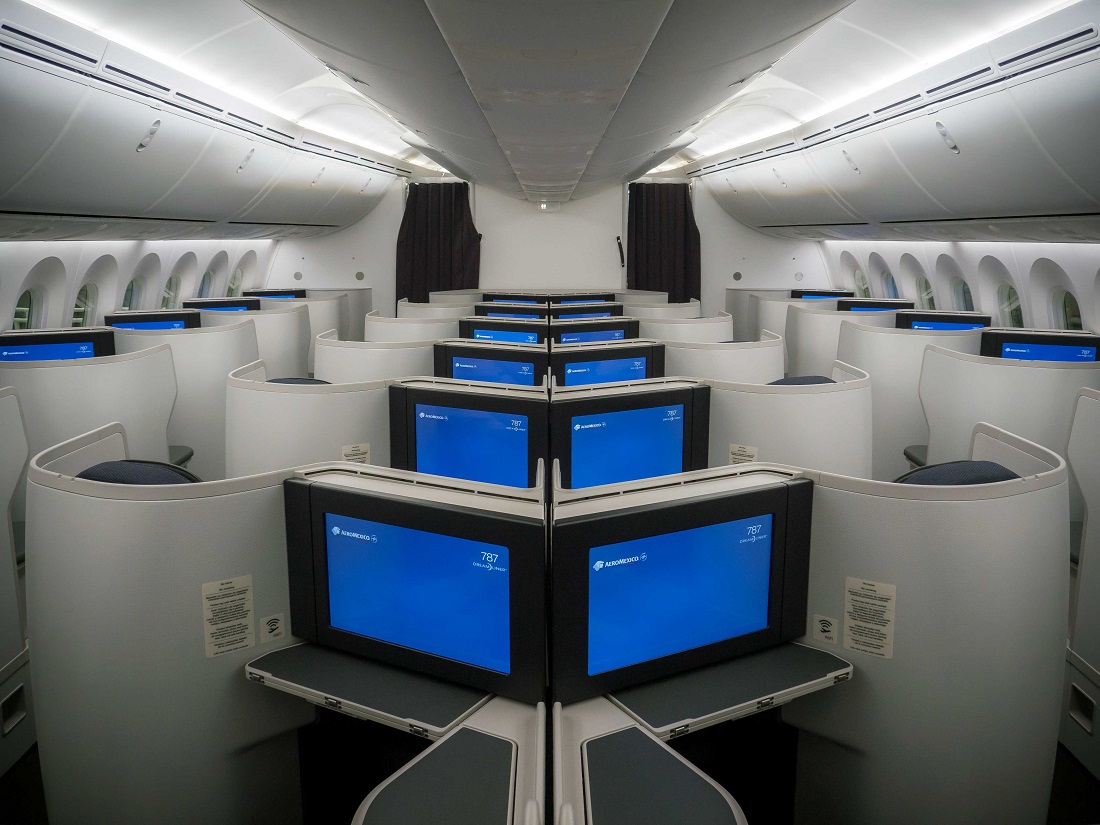 Thanks to the strong ties between Europe and Mexico, at the beginning of this year, we announced a frequency and capacity increase for our Europe routes in order to satisfy the demand of our customers, which continues to grow.
The London route that recently celebrated its fifth anniversary will have a capacity increase of 7% vs 2017. In 2017, this flight transported more than 127,000 passengers, 19.8% more than 2016. Also, during the past year, Aeromexico was recognised for six consecutive months as the most punctual airline at London Heathrow Airport.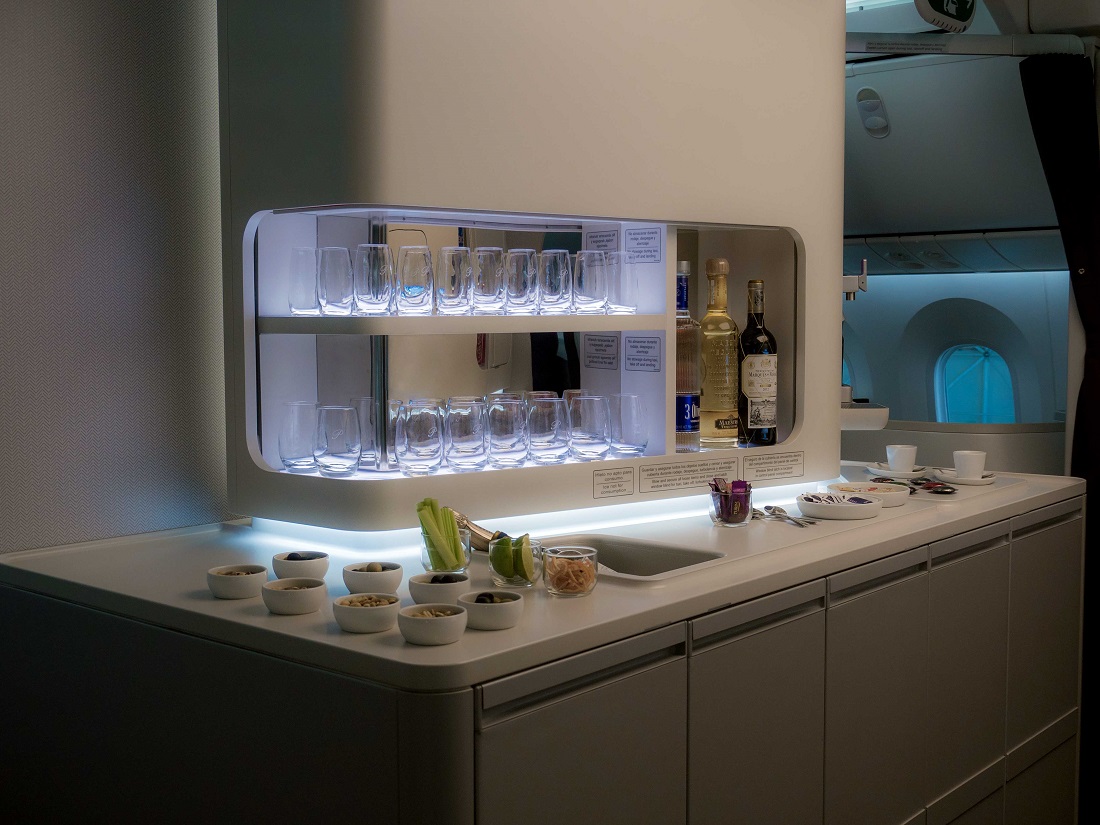 On our Madrid route, we will offer up to 16 weekly frequencies between 15 June and 25 October, an increase of 30% during the season. In 2017, this route transported more than 240,000 passengers; that is a growth of about 14% compared to 2016.
During 2017, about 172,000 people used our Paris route, which meant an increase of 10.6% compared to the previous year, and for Amsterdam, this year the route will reach a capacity increase of 26% vs 2017. During 2017 this route transported 124,000 passengers, which meant a significant increase of 217% compared to the previous year.