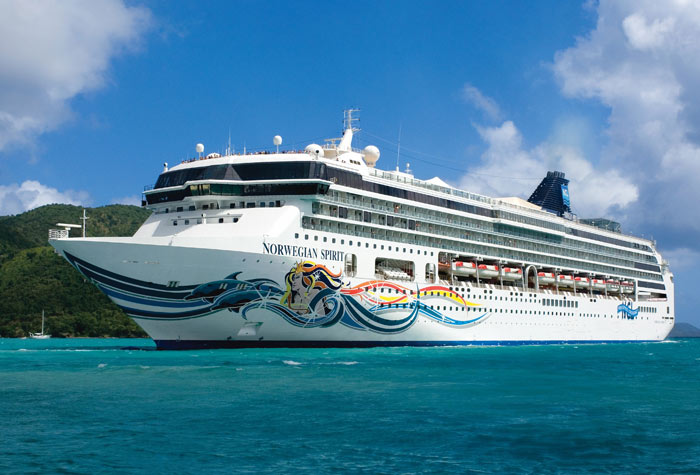 Norwegian Cruise Line has announced enhancements to its 2019 and 2020 itineraries to leverage the strong global demand environment in highly sought after destinations.
Norwegian Joy will join sister ship Norwegian Bliss sailing seasonally in Alaska in summer 2019 and will offer Mexican Riviera and Panama Canal voyages in winter 2019/2020. Norwegian Pearl will sail to Europe as the cruise line's sixth ship in the region in summer 2019, while Norwegian Jade and Jewel will expand Norwegian's presence in Australasia in winter 2019/2020 and Norwegian Spirit will sail seasonally in China beginning summer 2020.
"Sizable opportunities in over performing, unserved and underserved markets"
"The booming demand environment in our core markets around the world, coupled with Norwegian Bliss' record-breaking performance, continue to exceed our expectations," said Frank Del Rio, president and chief executive officer of Norwegian Cruise Line Holdings Ltd. "As a result, we are leveraging the strategic benefits of our growing fleet to quickly seize sizable opportunities in over performing, unserved and underserved markets to meet the demands of our global customer base and drive higher returns for our shareholders."
Norwegian Joy: West coast of the United States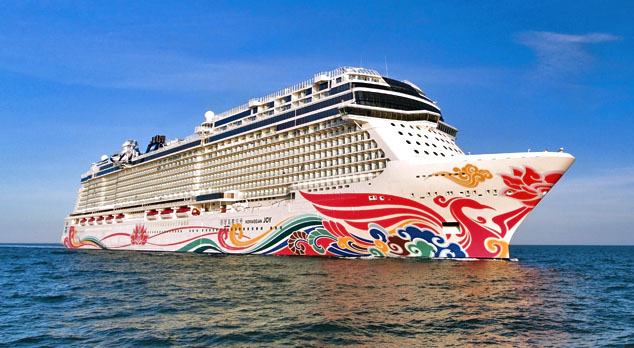 In April 2019, Norwegian Joy will reposition to Seattle to offer seven-day voyages to Alaska, replacing Norwegian Pearl as Norwegian Cruise Line's third ship in the region, joining Norwegian Bliss and Jewel.
Prior to arrival in Seattle, Norwegian Joy will undergo approximately $50 million in upgrades to bring her designs and offerings to be virtually identical to those of her sister ship, Norwegian Bliss, the newest ship in the line's 51-year history. To complement Norwegian Bliss' itineraries, Norwegian Joy will cruise a variety of itineraries featuring Juneau, Ketchikan, Skagway, Holkham Bay and Icy Strait Point, long recognised for its untouched wilderness, culture and fresh seafood. She will also call into Victoria, British Columbia.
"Incredible ocean and glacier views from our stunning observation lounges"
Andy Stuart, president and chief executive officer of Norwegian Cruise Line, said: "Norwegian Cruise Line expanded the Alaska cruise experience as the first line to sail to the state from Seattle over 24 years ago. I am extremely excited to further strengthen our presence in the region with the addition of Norwegian Joy, sister ship to Norwegian Bliss, the most successful ship in our 51-year history.
"With $50 million in enhancements including the addition of a Starbucks store as well as enhanced restaurant, bar and entertainment options, Norwegian Joy will be a welcome addition for guests looking to cruise on a world-class ship in one of the world's most sought after destinations."
He continued: "On these sister ships, guests will experience incredible ocean and glacier views from our stunning observation lounges and they'll have access to the best-of-the-best at sea with entertainment options including Norwegian Joy's Galaxy Pavilion, which features thrilling simulator rides and interactive video walls, as well as our race tracks and laser tag arenas, available on both ships."
Following her inaugural Alaska season, Norwegian Joy will sail to Los Angeles for a season of Mexican Riviera and Panama Canal voyages in winter 2019/2020.
Norwegian Pearl: New itineraries in Europe
As Norwegian Joy enters the Alaska market in summer 2019, the 2,400 passenger Norwegian Pearl will deploy to Europe, strengthening the line's seasonal European deployment to six ships. She will offer new itineraries from Amsterdam, a pre-and-post cruise port where guests will have access to the heart of the city as well as Europe's third largest and fastest growing airport.
Norwegian Pearl will also embark on a variety of Mediterranean sailings from Roe (Civitavecchia), Barcelona, and Venice.
Norwegian Jewel and Jade: Australia and Asia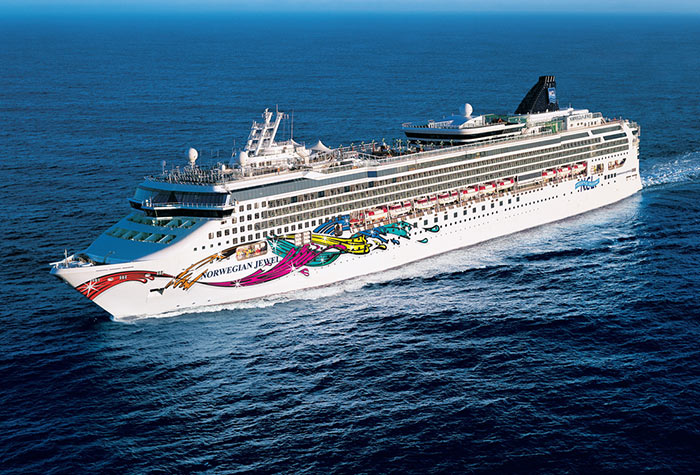 Norwegian Jewel, which will be refurbished this autumn, will return to Australia / New Zealand, Asia and the South Pacific for a third year of seasonal cruises from Honolulu, Papeete, Sydney, Auckland, Singapore, Hong Kong and Tokyo (Yokohama). This aims to take advantage of the source market in Australia, which remains the world's highest-penetrated cruise market.
The 2,400 passenger Norwegian Jade will offer a season of sailings in Southeast Asia departing from Singapore and Hong Kong in winter 2019/2020. Port of call highlights include Phuket, Langkawi, Penang, Bangkok (Laem Chabang), Ho Chi Minh City (Phu My) and Ha Long Bay. In addition, Norwegian Jade will offer itineraries through the Suez Canal and Indian Ocean featuring calls in Greece, Israel, Jordan, United Arab Emirates, Maldives, India, Sri Lanka and Thailand.
Norwegian Spirit: China seasonally from summer 2020
Norwegian Cruise Line will deploy the 2,000 passenger Norwegian Spirit seasonally to the China region beginning in summer 2020. Prior to arrival, Norwegian Spirit will undergo a scheduled bow-to-stern revitalisation as the final ship to undergo enhancements under the Norwegian Edge fleet refurbishment programme. In February 2020 its journey from Europe to Asia will make new calls for NCL including South Africa, Mauritius, Seychelles and Maldives.
Norwegian Jade and Spirit's new itineraries will be on sale from 6 August; all other Norwegian Cruise Line 2019 / 2020 itineraries are on sale now at ncl.com.