Pokefi: Reliable and affordable data wherever you travel to
Contributors are not employed, compensated or governed by TD, opinions and statements are from the contributor directly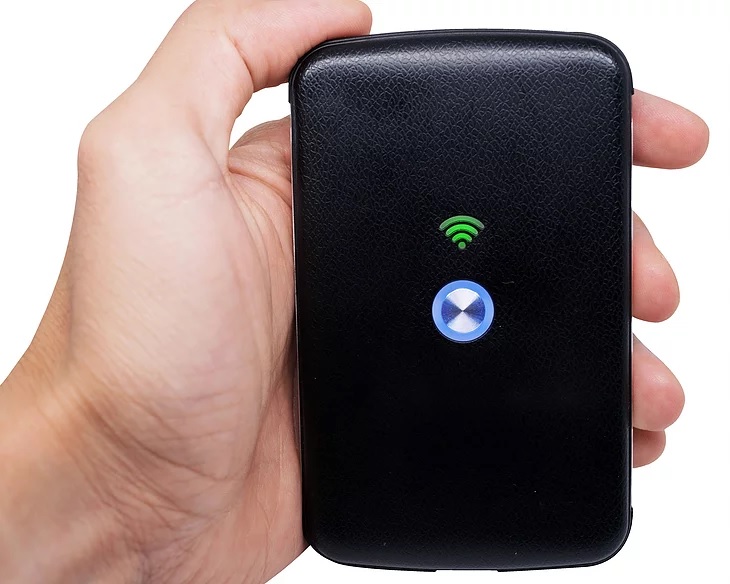 When travelling abroad – especially on your own dime – one of the challenges for the connected generations is finding affordable Internet access for our smart devices. The Pokefi can help.
Pre-paid SIM cards have been the de-facto choice for most visitors to a foreign country, granting users the ability to control their usage costs more effectively. While it has become second-nature for seasoned travellers to swap out their home country SIM with a pre-paid one, having to constantly repeat the process for each new country can become a pain, especially if you get around a lot.
More recently, portable Wi-Fi devices, which allow the sharing of a single mobile Internet connection with up to several devices, have become an additional option for select countries in Asia. Usually, rentals of such portable Wi-Fi devices can be pre-arranged online for collection at the destination airport upon arrival, and returned similarly prior to departure.
But what if there was a portable Wi-Fi product that was usable virtually anywhere, easy to top up, carried a reliable Internet connection, and – most importantly – was truly affordable?
That's what the SmartGo team who created Pokefi, a 3G/4G/LTE enabled portable Wi-Fi device usable in over 70 countries around the world, is claiming. Coverage is supported in Asia Pacific, Europe, the Middle East and the Americas (the marketing collateral says "60+ countries"; but the real list has since been updated).
Weighing in at 144 grams and around two-thirds the size of an iPhone 8 Plus but slightly thicker, it has a very practical and user-friendly design, right down to its grippy faux-leather casing.
The PokeFi in action
When you turn the device on, the Wi-Fi symbol above the power button will flash red, indicating its attempt to search for and connect to the local mobile network. Once the flashing symbol turns solid green, devices can connect to the Pokefi via Wi-Fi to access the Internet.
According to feedback from two frequent travellers who have been using the Pokefi for several months exclusively while away from home, the experience has been generally positive — specifically with the ease of set-up and getting connected, the speed of the connection (relative to an operator's network performance), and battery life.
The only notable let-down was their online customer support, hosted on Facebook Messenger and WeChat, which was usually slow to respond to requests. It's also useful to know that the SmartGo team warns you that "Pokefi is not optimized for video services like YouTube, Netflix or other heavy streaming activities".
Out-of-the-box, the Pokefi includes 5GB of data with no expiry date, which can be used in any of the supported countries. This currently retails at US$169, or you can include an extra battery for US$194 in total. Shipping to anywhere in the world is included and takes 5 to 12 days.
Once this initial allowance has been used, users can choose to purchase a one- or five-day pass (a 'day' is based on GMT+8 between 00:00 and 23:59), or a 1GB or 5GB data allowance package.
These are available directly through PokeFi's own web portal, http//a.pokefi (my recommended method due to real-time activation), or via the website (activation of up to 24 hours).
SmartGo claims a battery life of up to 12 hours after a full charge. The included micro-USB cable allows it to be charged with any USB-compatible power source, including laptops or even portable chargers (for techie types: the Pokefi supports QuickCharge 2.0 for faster charging!)
Where to buy
For anyone passing through Hong Kong International Airport, you can pick up the Pokefi from 'Sound and Vision' in Terminal 1's public area, or any one of their other stores in the airside area, for HK$990 (or around US$127) – that's a 25% saving based on the online price. Be sure to ask the salesperson to open up the box and check that the Pokefi and the included battery actually works, to avoid possible disappointment!