Preferred Hotels & Resorts has announced the addition of 19 new member hotels, which includes more than seven new openings, to its global portfolio between 1 April and 30 June. From oceanfront luxury on Hawaiian shores to the brand's first-ever hotel in Cambodia, the new additions include:
Villa Copenhagen (Copenhagen, Denmark)
An architectural landmark turned luxury hotel, Villa Copenhagen will open its doors in spring 2020, offering 390 guestrooms and suites. Set in the century-old Central Post and Telegraph Head Office, Villa Copenhagen is sited next to the famed Tivoli Gardens and the Meatpacking District.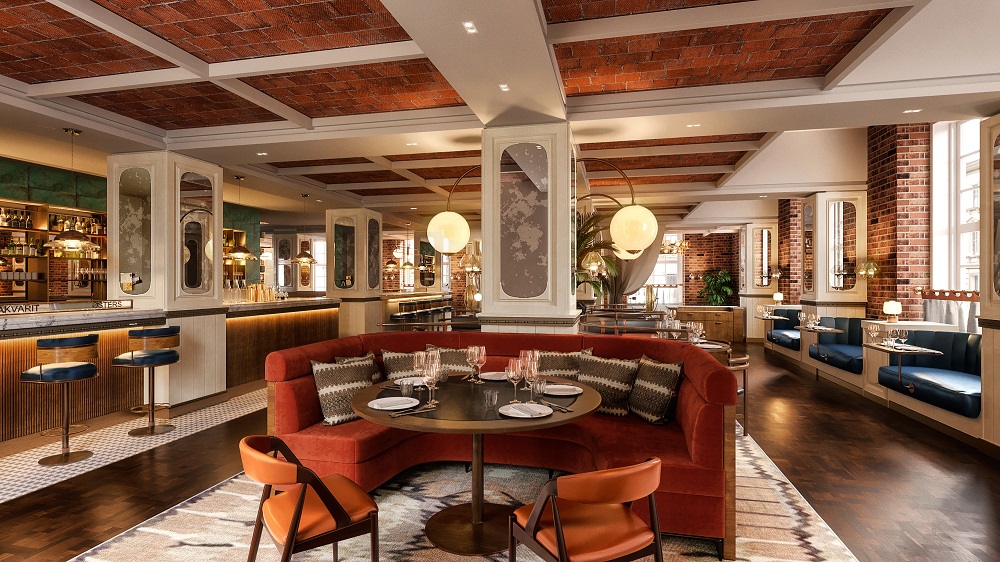 As one of the newest independent ventures from Nordic Hotels & Resorts, Villa Copenhagen will match the hotel group's environmental commitment through a variety of sustainable practices and interior green spaces created to promote calm, wellbeing, and sociability.
Nobu Hotel Barcelona (Barcelona, Spain)
Nestled in the city's Eixample neighbourhood, Nobu Hotel Barcelona is set to launch this September. Home to 259 guestrooms and suites, including the 1,600 sqft Nobu Suite, the hotel combines modern luxury and Japanese traditions.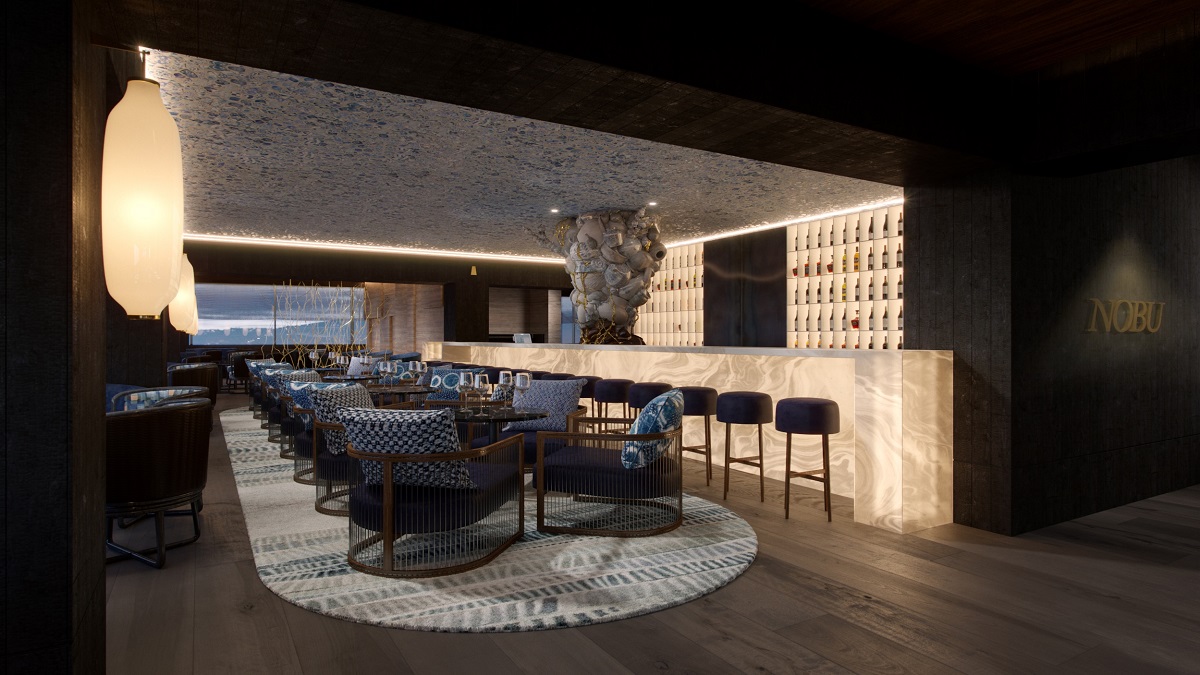 Playing homage to the brand's founder and culinary icon Nobuyuki Matsuhisa, the property's world-class Nobu Restaurant, the first of its kind in the city, pairs Japanese cuisine with panoramic views of the Mediterranean. Guests can also take advantage of the hotel's Japanese-inspired tapas and cocktail bar, Kozara, and its Nobu Spa.
A namesake tribute to Oscar Wilde and the glamour of the Oscar ceremonies, L'oscar is one of London's newest boutique hotels, with interiors by designer Jacques Garcia. Built in 1903, the historic building was renovated and remodelled from its original usage as a Baptist church.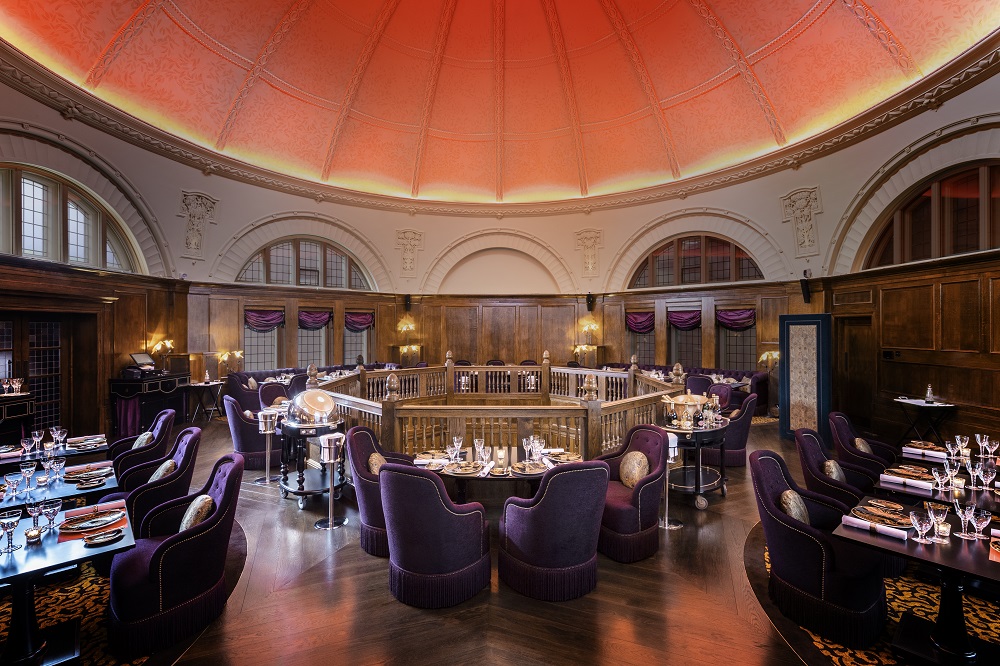 Duncan Shakeshaft, creator of L'oscar and CEO of L'oscar International, put his mark around the hotel in the form of stylised peacock motif doors, the Baptist Bar's mirrored counter, duvets filled with hand-picked down feathers from Iceland, and butterfly wing taps.
The restaurant Baptist Grill is home to Tony Fleming, formerly of Michelin-starred Angler. The hotel is located on London's Southampton Row, a stone's throw from Theatreland, Soho, and Covent Garden.
Schlosshotel Berlin by Patrick Hellmann (Berlin, Germany)
A mansion set in one of West Berlin's most exclusive neighbourhoods, Schlosshotel Berlin by Patrick Hellmann is tucked away on a leafy street close to the city centre. Built in the early 20th century, the property was recently restored by German fashion designer Patrick Hellmann and is one of Berlin's only independently owned five-star hotels.
Decadent interiors complement the historic grand façade with each of the 53 unique guestrooms individually styled by Hellmann to reflect his favourite destinations including London and Marbella.
The hotel's gardens, glass-walled conservatory, spa, and swimming pool offer guests a place to  unwind while cuisine and cocktails are served in The Restaurant and GQ Bar, only one of two bars in the world to partner with Condé Nast's GQ Magazine.
Situated on 33 acres along the banks of the Mystic River, Encore Boston Harbor officially opened its doors to guests in June 2019. Totalling $2.6 billion in new development, the luxury resort marks the country's most expensive development of its kind this year.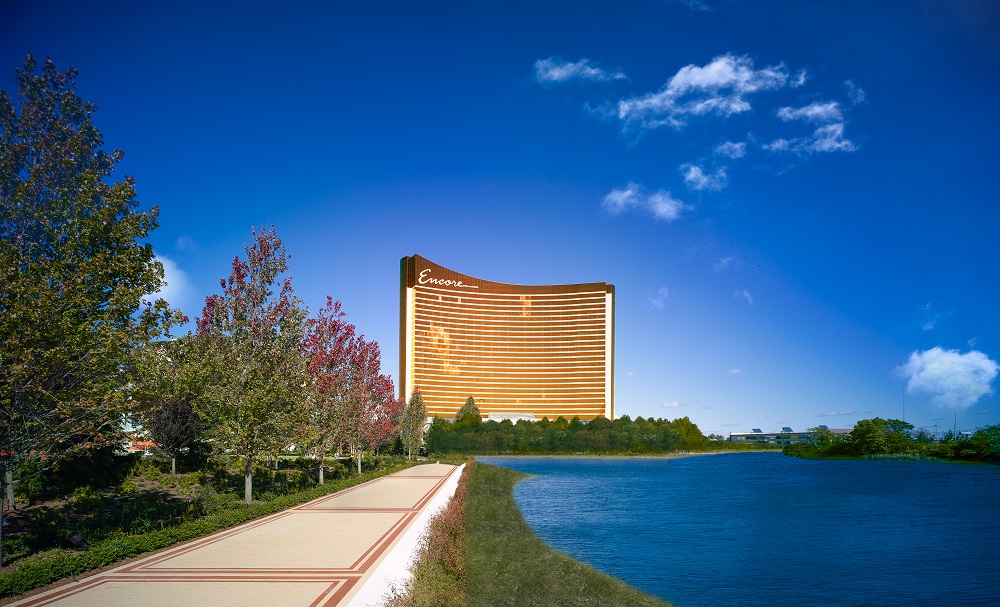 The property features 671 guestrooms and suites that are among the largest standard hotel rooms in New England, a 26,000-square foot spa, salon and fitness centre, a 210,000-sqft casino, and 15 dining and lounge venues.
Additional highlights include retail shops, nightclub, a garden-inspired lobby and the new Encore Harborwalk – a year-round public waterfront park with shoreline paths, manicured gardens, and art installations.
Halepuna Waikiki By Halekulani (Honolulu, Hawaii)
Set steps away from the white sands of Waikiki Beach, Halepuna Waikiki by Halekulani is slated to provide a refined tropical experience in the heart of Honolulu.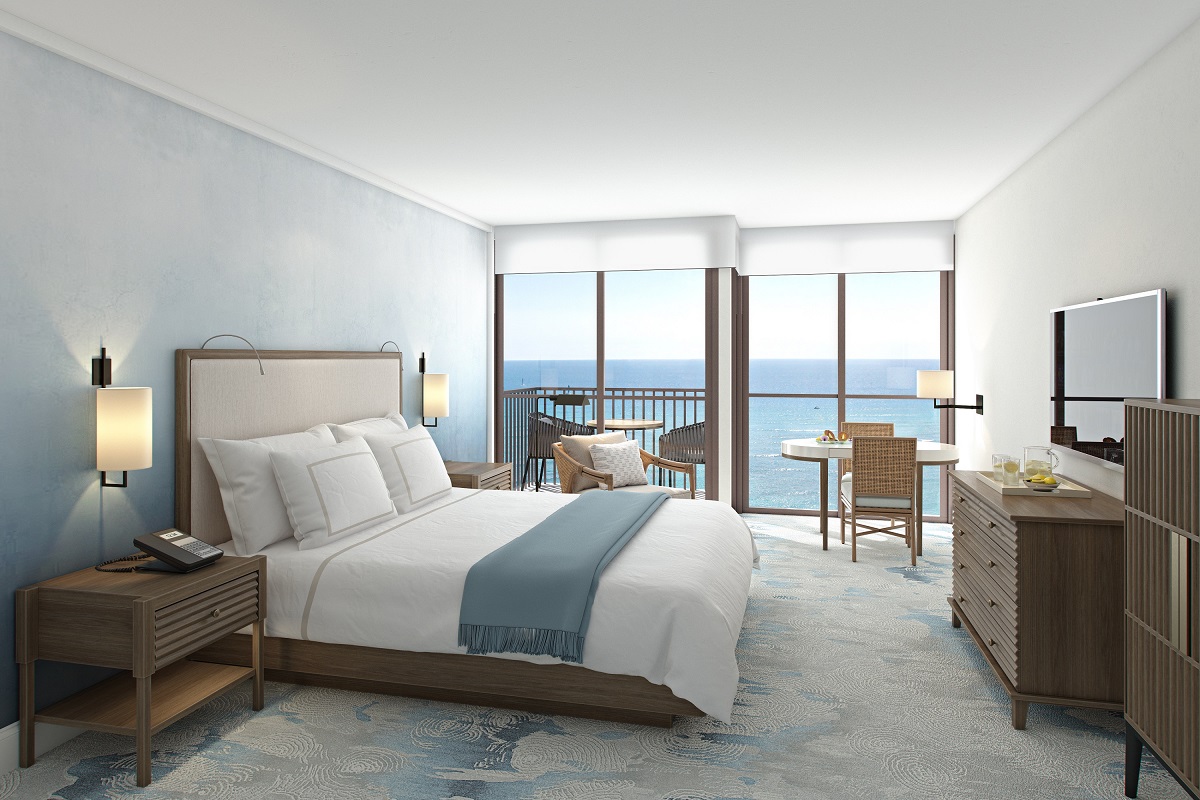 As the former Waikiki Parc Hotel, the property closed in October 2018 to complete a $60 million renovation and will re-open to guests for stays beginning October 25, 2019. The revamped property will feature 288 rooms, teak finishes, vaulted ceilings and works of art supported by the Honolulu Museum of Art.
Overnight guests will receive complimentary access to museums in the area including The Bishop Museum and the Honolulu Museum of Art. On property, guests can take advantage of SpaHalekulani treatments, an infinity pool and sun deck, and a Functional Fitness wellness programme.
FCC Angkor, Siem Reap (Siem Reap, Cambodia)
Newly modernised after a multi-million dollar renovation, FCC Angkor, Siem Reap now boasts expanded facilities with a new wing and refurbished guestrooms and suites. At the heart of FCC Angkor stands The Mansion, a former residence of the French Governor, now home to a bar and restaurant serving locally sourced and sustainable cuisine with a French twist with artisanal beers.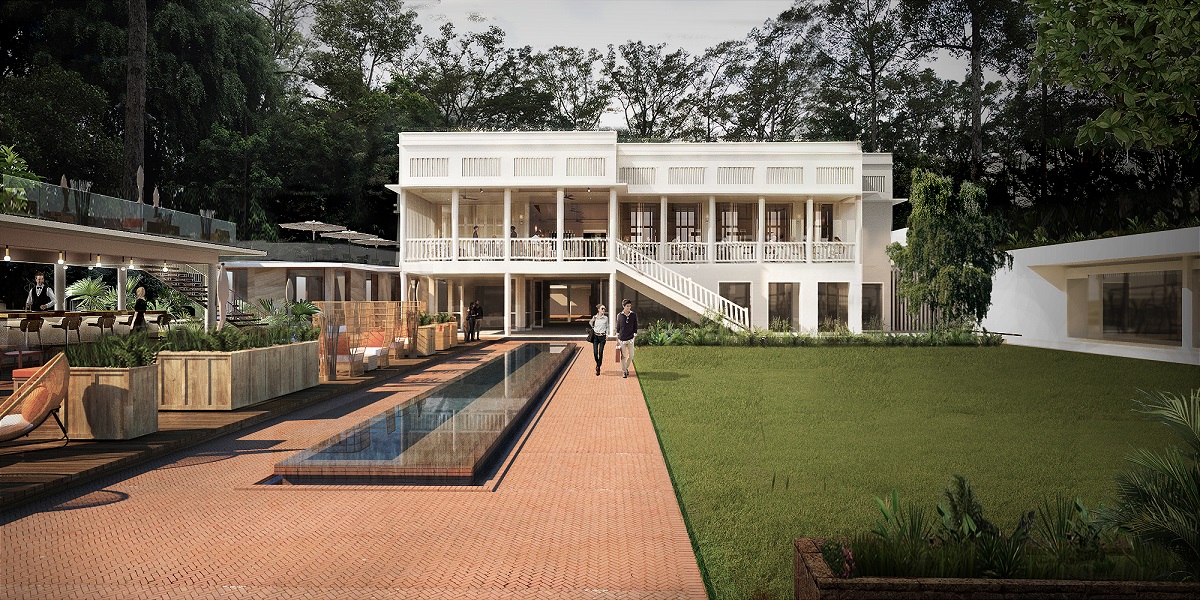 At the hotel's second dining outlet, Scribe, guests can find more traditional Khmer dishes presented tapas style and handcrafted cocktails. Guests can also take advantage of the hotel's slate-tiled plunge pool, the spa, or the private garden. Situated opposite the royal palace of the King of Cambodia, the hotel sits minutes away from the UNESCO-designated Angkor Wat temple, the country's most-visited attraction and one of the world's most revered religious landmarks.
The Thousand Kyoto (Kyoto, Japan)
Named in honour of Kyoto's moniker as 'The Millennial City', The Thousand Kyoto opened its doors in January 2019, presenting a blend of the city's historical wisdom with Zen-inspired minimalist and natural designs.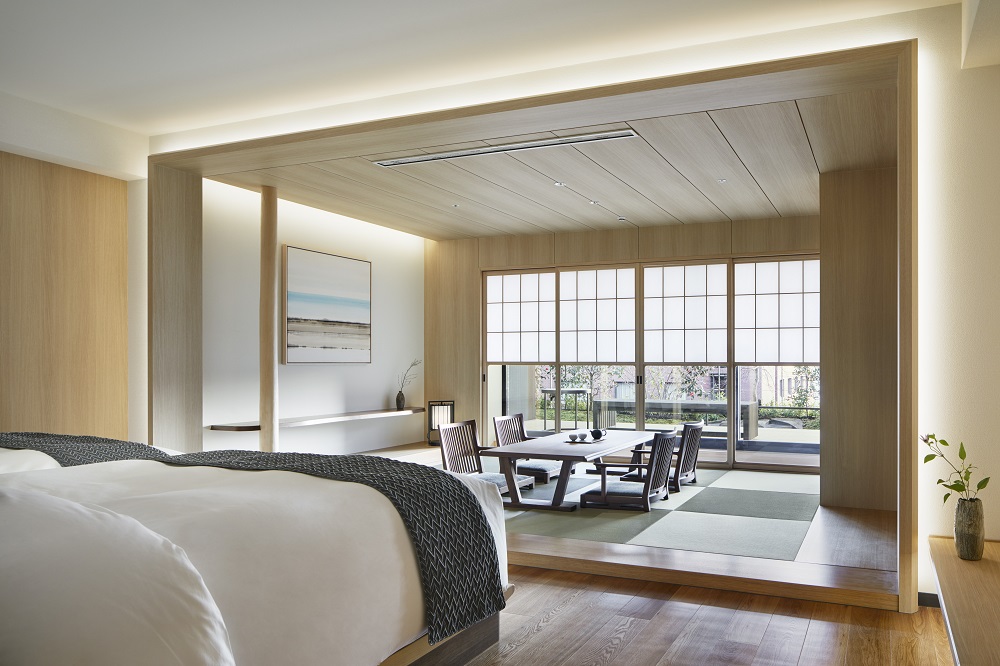 The hotel houses 222 guestrooms, two open-kitchen restaurants offering locally sourced cuisine, and a café and bar that incorporates a contemporary interpretation of ancient Kyoto-born tea ceremonies.
The central Kyoto location in the Shimogyo Ward district near Kyoto Station is ideal for guests seeking to explore the city's top attractions including Maruyama Park and Kyoto Tower, among  museums, temples, and cultural sites.
Other new member hotels
Other member hotels to join Preferred Hotels & Resorts from April 1 through June 30, 2019 include:
Amrit Ocean Resort & Spa (Riviera Beach, Florida, United States)
Chengdu Courtyard Hotel (Chengdu, China)
The Eliot Hotel (Boston, Massachusetts, United States)
Excelsior Palace Palermo (Palermo, Sicily, Italy)
Hotel Iberostar Lisboa (Lisbon, Portugal)
Greystone Miami Beach (Miami Beach, Florida, United States)
Iberostar Grand Perast (Perast, Montenegro)
Royal Hideaway Corales Beach (Tenerife, Spain)
Royal Hideaway Corales Suites (Tenerife, Spain)
The Laszlo (Parker, Colorado, United States)
The Lesante Luxury Hotel & SPA (Zakynthos, Greece)
For more information on these hotels or any of the properties represented within the Preferred Hotels & Resorts portfolio, visit PreferredHotels.com.