Centara, Thailand's leading hotelier, is regularly winning awards for its commitment to sustainable hospitality, including being listed in 2018 as a "Thailand Sustainability Investment (THSI)" by the Stock Exchange of Thailand. 
We spoke to Supatra Chirathivat, the senior vice-president of corporate affairs and social responsibilities at Centara, to learn what it takes to be socially and environmentally responsible – without compromising on service.
What CSR means for Centara
"We aim to balance our operations to attain financial goals and practice good governance, while creating positive social impact, reducing our environmental footprint, and encouraging innovation to sustain the organisation's competitiveness," Chirathivat  starts.
She explains that Centara has formally developed environmental, social, and innovation initiatives, including energy, water, waste and safety management. Centara also engages management, staff, suppliers, guests and communities, for both the long-term growth of its business and vitality of the destinations where it operates.
Ideals and motives
Chirathivat continues: "We focus on three areas to enable the achievement of sustainable hospitality and sustainable corporate growth, and development for the maximum benefit of all stakeholders: economy, society and the environment." These can be further explained as follows:
Developing the economy: To provide quality services and product offerings, to include and meet all the requirements of customers looking for sustainable hospitality;
Developing society: To create stability and security for society as a whole and also for local communities; as well as to develop the skills and competency of its staff, in order to create jobs, to develop careers and to distribute income throughout local communities for the sake of creating a sustainable society;
Developing the environment: To conduct businesses in an environmental-friendly manner and to take into consideration the possible impacts on the environment, through placing great importance on these objectives in all operating procedures and processes.
How this is achieved
Centara Hotels & Resorts operates a comprehensive Social and Environmental Sustainability Policy for sustainable hospitality in order to focus on environmental conservation, energy management, greenhouse gas reduction, fresh water management and solid waste management, the SVP explains.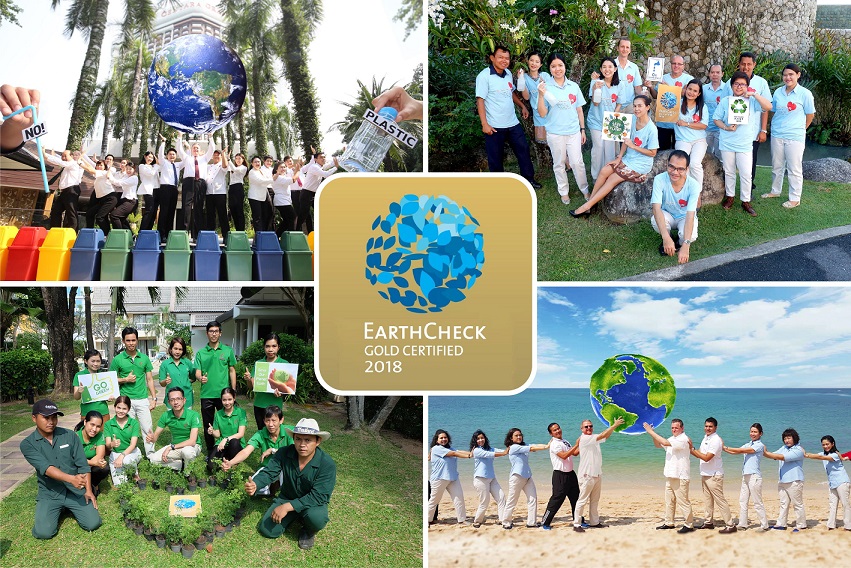 Chirathivat elaborates: "Renewable energy has been implemented to reduce greenhouse gas emissions. The management of fresh water resources including wastewater treatment and the reuse of wastewater treatment has become our practices over few years.
"Solid waste management is also our primary practice by reducing waste sent to landfill and to best try to decompose the organic waste and recycle waste including the management of hazardous waste to avoid any contamination to the ecosystem.
"We also committed to taking care of the onshore ecosystem and marine ecosystem. Our Green Team will be appointed to make sure that the practices will be in place with internal and external auditing for any related standard and compliance."
The impacts and successes
Centra by Centara Maris Resort Jomtien installed a COWTEC Composting & Biogas Production Machine in July 2018 to help handle organic waste from kitchens, staff canteens, landscaping works and to help reduce greenhouse gas emissions from food waste, cost for cooking gas and for organic waste management.
Chirathivat gives us the numbers: "Up to the end of last year, Centra by Centara Maris Resort Jomtien composted total 5,700 kg of the organic waste or 30 kg per day and produced the Biogas equivalent to 262.2 kg LPG in total or 1.38 kg per day.
"We have reduced 10,830 kg CO2 of greenhouse gas emissions."
"The LPG-equivalent biogas was used to cook guests' welcome snack, the 'Bio-fried Banana'. By converting organic waste to renewable energy, we have reduced 10,830 kg CO2 of greenhouse gas emissions. Solar energy is pollution-free and causes no harm to the environment. Solar photovoltaic cells (PV) for boilers and walkway lighting have been installed and implemented at 12 Centara Hotels & Resorts across Thailand and the Maldives.
"Centra by Centara Government Complex Hotel and Convention Centre Chaeng Watthana has solar powered photovoltaic (PV) panels converting the sun's rays into electricity on the roof. In 2018, the Solar PV produced 335,664 Kwh which increased by 67.83% compared to 2017 and reduced 161,449 kg of CO2."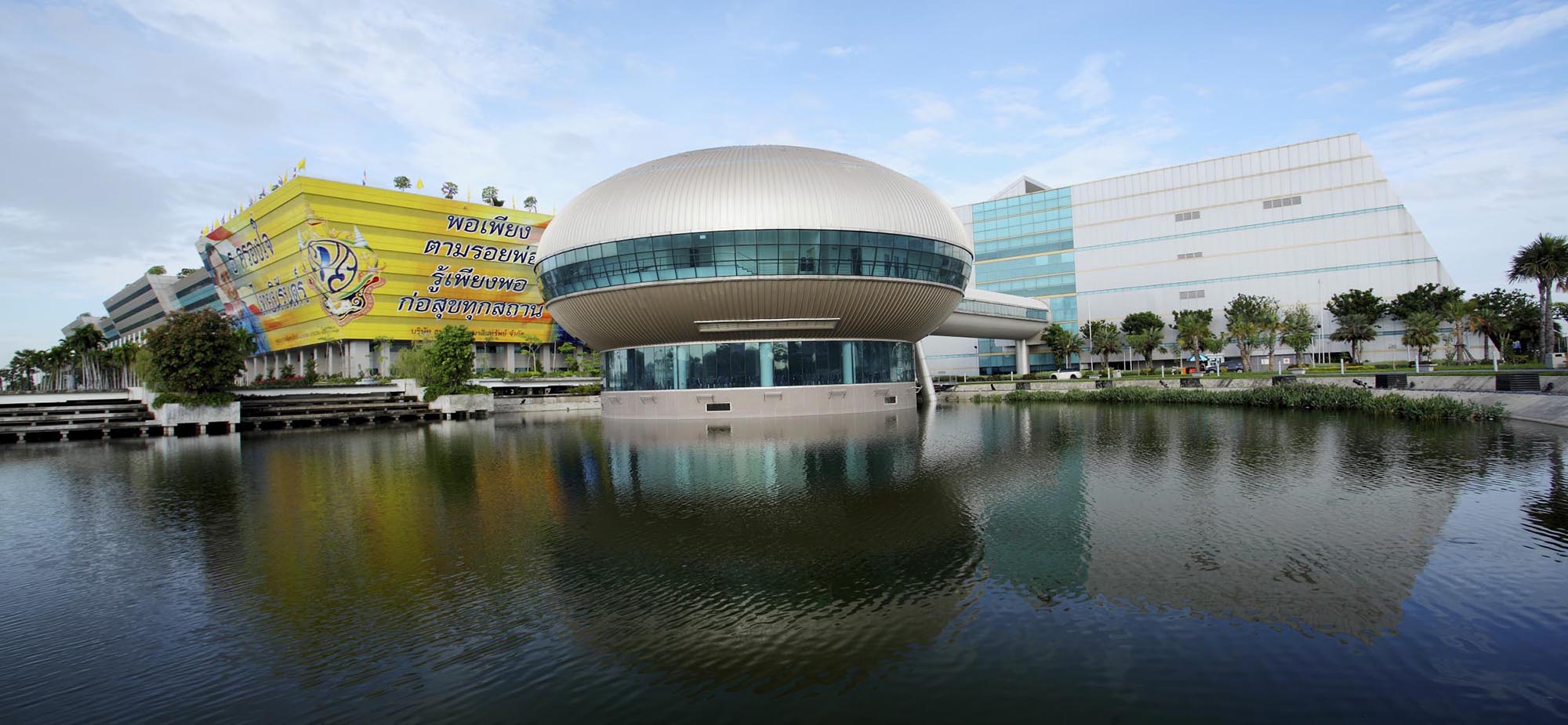 As we know, Chirathivat explains that the improper disposal of used or waste materials at landfills not only negatively impacts the environment – but also increases the risks of water contamination and heightened greenhouse gas emissions from the decomposition process.
"In 2018, the total volume of waste sent to landfills was 8,993.41 cubic metres or on average two litres per guest-night. This number excludes waste that was recycled, re-used, composted or incinerated. The average total of Recycled / Reused / Composted Waste was 58.80%," she continues.
Working with local communities
Centara sets the goal to support people and community with the concept to create sustainable hospitality jobs, careers and a better quality of life for employees and people in the community.
Chirathivat says: "Our 4Cs programme (Centara Career Creation for Children) gives underprivileged children the opportunity to train for careers in the tourism and hospitality industry, which is full of exciting opportunities for youngsters. This is a co-operation with the Office of the Basic Education Commission, Ministry of Education; Department of Labour Skill Development; Ministry of Labour and Centara Hotels & Resorts.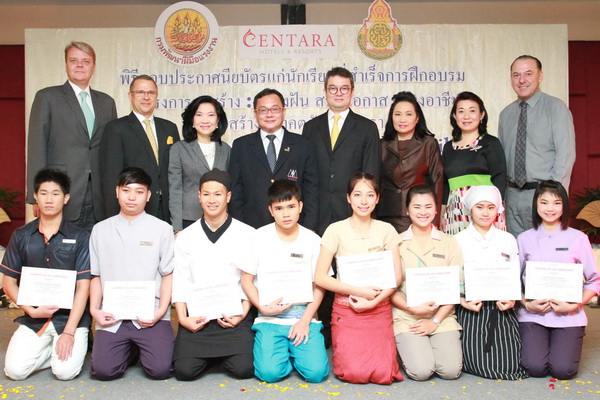 "Development and training began in 2011 for preparations in youth labour skills for the disadvantaged who have completed Matthayom 6 (Secondary Education Year 6) from Suksa Songkroh School and Ratprachanukhro School under The Royal Patronage, as well as the School of Deaf and School of Visually Impaired."
The five-month programme aims to make people ready for service work in sustainable hospitality. During the training, participants receive welfare for accommodation, food, uniforms, equipment, allowances, and health insurance.
"743 students completing this training, and 540 of them have been employed"
A certificate of training is presented upon completing the training course, and students have the opportunity to be recruited as regular employees of Centara Hotels & Resorts located in various provinces. There have been 743 students completing this training, and 540 of them have been employed at Centara Hotels & Resorts.
Chirathivat goes on: "The budget allocated for this project was 13 million baht in total. Part of it was subsidised by the Department of Skill Development, Ministry of Labour to the amount of 5.3 million baht, creating income to youths per month of not less than 17,000 baht.
"In 2018, 57 students participated in the project, and of these, 53 persons were recruited as employees of Centara Hotels & Resorts. Because of our efforts in carrying out this sustainable hospitality project on a continual basis, we were able to create a total of 800 skilled persons to work in the tourism industry, of which 55 were physically impaired youths."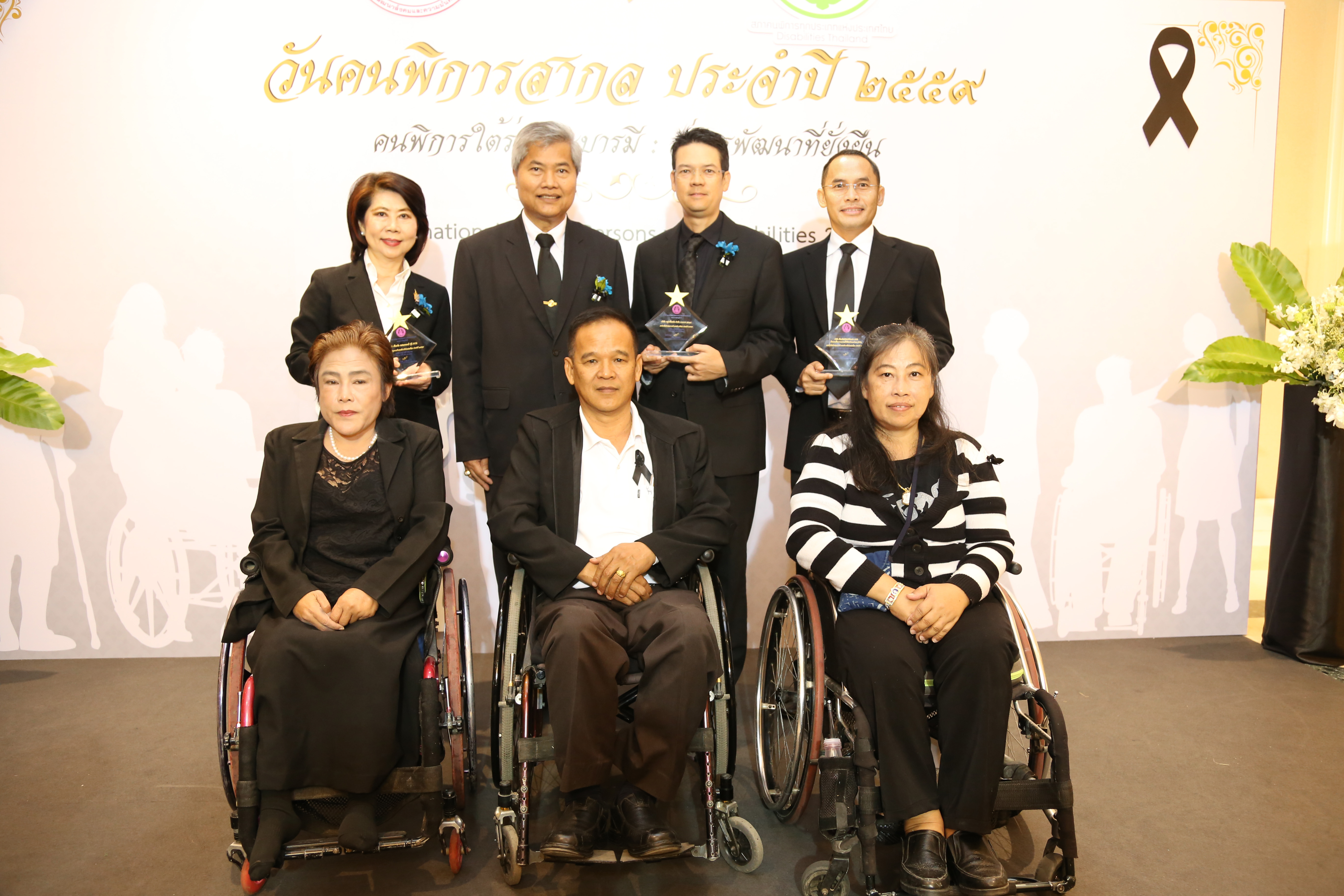 "We believe in giving opportunities to create a career and be able to take care of themselves and their families. Centara provides opportunities for disabled persons to become employees, and in 2018 a total number of 68 disabled persons were hired to work in various departments such as laundry, housekeeping, engineering, information technology (IT), human resources, kitchen, stewarding, spa, front office and accounting."
She explains that supporting the local community is important in Centara's sustainable hospitality operation. The company has therefore implemented a procurement policy of local sourcing in each area that Centara operates, with over 80% of the products used in the hotel group coming from the local community.
Centara Earth Care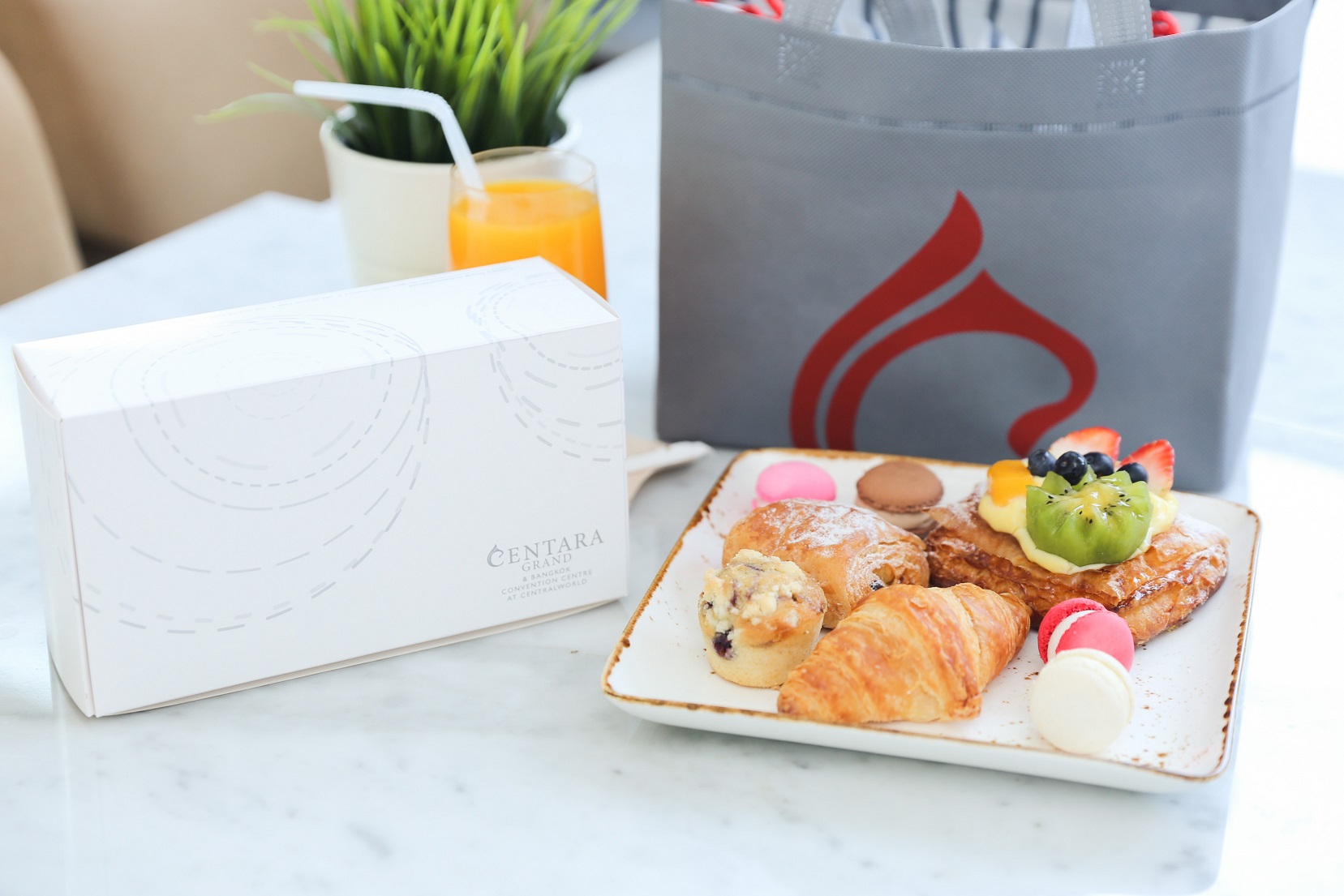 The elimination of single-use plastic items, part of the 'Centara Earth Care' programme, is aimed at encouraging hotel guests and tourists to be proactive about energy saving, waste reduction and sustainable hospitality and environmental tourism.
The sustainability plan covers five types of single-use plastic items, including drinking straws, laundry bags, take-away food containers, fitness centre and poolside plastic bottles, and plastic guest room amenities. They are being replaced with items made from materials designed to minimise environmental impact.
"Sustainability is becoming more important for all companies across all industries. At Centara Hotels & Resorts, we are including sustainability practices into every aspect of our business, including retail," Chirathivat explains.
"In 2018, we offered reusable straws and running belts made from recycled plastic water bottles to our stakeholders, and in 2019, we are launching 'Centara EarthCare Corner', a retail shop that sells sustainable and environmentally-friendly items that our guests will enjoy and appreciate."
Including the staff
Centara Grand Beach Resort Phuket has also initiated a green activity to raise awareness about waste segregation and reducing pollution for the hotel guests.
Chirathivat goes on: "To attract attention, the team dressed in glamorous gowns made from reused fabrics and plastic material. A team of volunteers walked around the property to share knowledge about sorting waste, the benefits of carpooling, and why it is important to say no to plastics. It was a successful activity as the guests were very happy and enjoyed this type of interactions with the property's team members."
Elsewhere, Centara Anda Dhevi Resort & Spa Krabi arranged an activity called 'Save the World Costume Contest'. All departments of the resort participated in the contest, which was to see who could produce the best costume from waste that was produced in their specific department.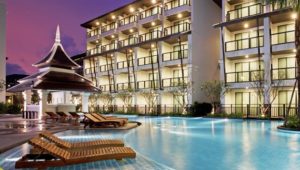 The purpose of this contest was to show team members how they could re-use materials that they would normally throw into the garbage.
Involving the guests
"Hospitality industry today is all about great sustainability experiences that manage to fulfill and go beyond their guests' expectations. Centara has ongoing programmes of 'Going Greener' and 'My Green Day' which aimed to reduce water consumption and chemical use for laundry by reusing the linens in the guest rooms more than once," she says.
"We have collaterals in place to help communicate with guests to participate in these resource savings programmes. In 2018, the average guests' participation was at 38.45% and they have helped us save over 790,000 cubic meters – or 317 Olympic Pools equivalent – of water."
"We reduced 5,940 kg CO2 with the participation of 1,300 staff and hotel guests"
Earth Hour has been the world's largest grassroots movement for the environment, inspiring millions of people to take action for our planet and nature: "Centara Hotels & Resorts has been actively participating in and hosting the Earth Hour event locally across our properties both in Thailand and overseas," Chirathivat continues. "In 2018, we helped save energy during the Earth Hour over 8,400 Kwh and reduced 5,940 kg CO2 with the participation of 1,300 staff and hotel guests.
"The herbs gardens – at both city and resort properties – make use of their area to plant the local vegetables and herbs for the staff canteen and spa and it can be used for Thai cooking classes. The benefit of the herb garden is to promote the traditional Thai local herbs and the guest can also experience it through our welcome drinks," she tells us.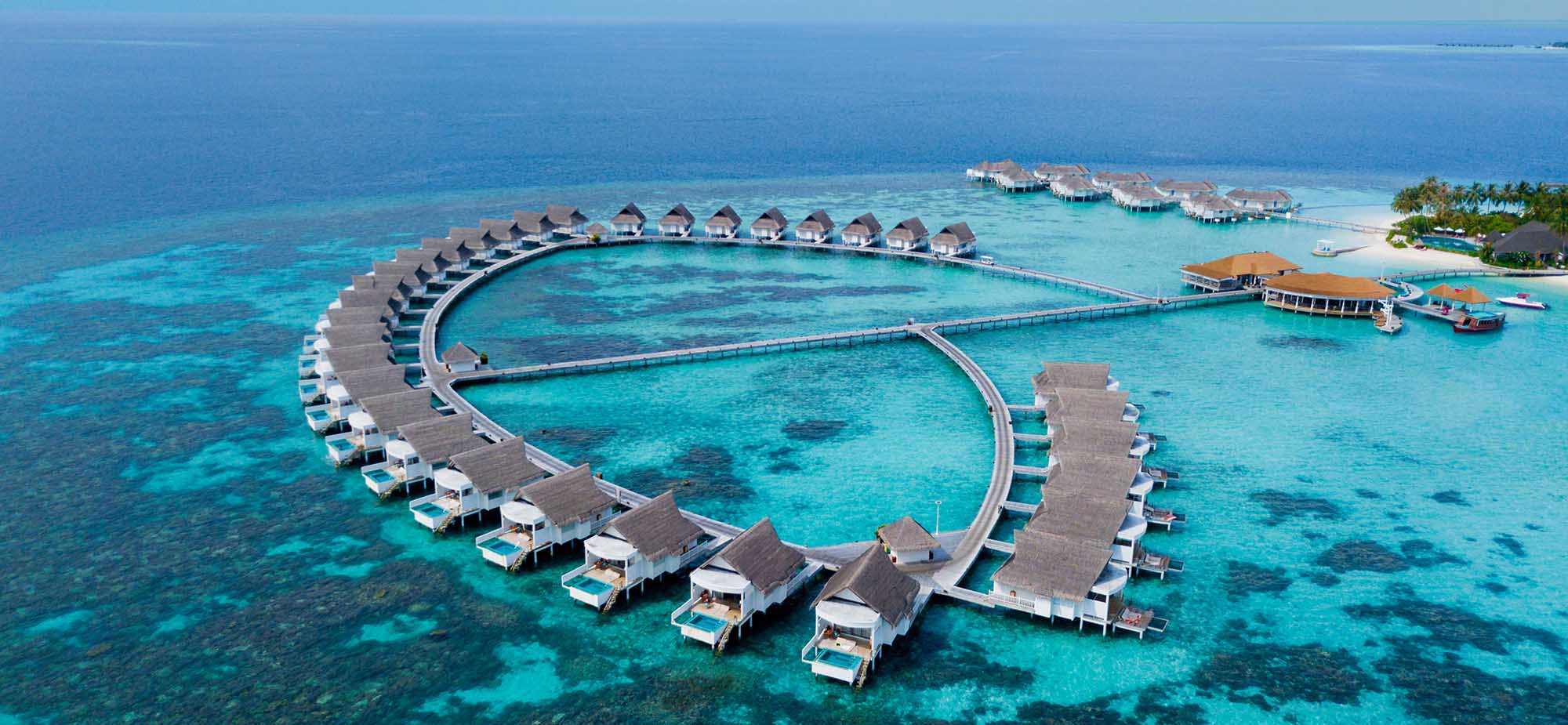 Centara Grand Island Resort & Spa Maldives"At the Maldives properties, coral restoration is our ongoing project due to the warmer water temperatures result in coral bleaching on Indian Ocean reefs. Over 5,000 new corals have been planted by the Green Team and guests, all of which is supervised by certified marine biologists."
In conclusion
2018 Centara Hotels & Resorts was categorised as a "Thailand Sustainability Investment (THSI)" by the Stock Exchange of Thailand, an annual recognition for listed companies that operate with responsibility for Environmental, Social and Governance (ESG) aspects. The THSI list aims to recognise and motivate companies for their efforts towards sustainability.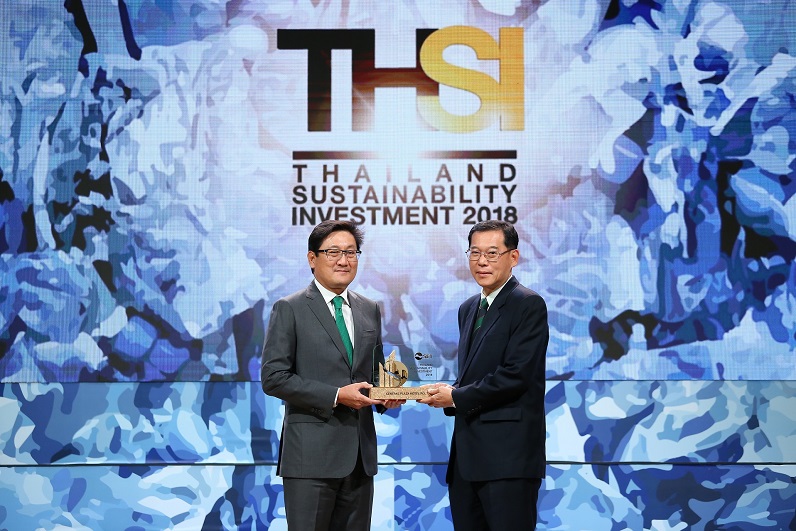 Chirathivat concludes: "Centara intends to operate ethically and sustainably across our entire portfolio. We are committed to sustainable hospitality practices throughout our hotel operations, whilst delivering an exceptional level of Thai hospitality for our guests.
"We respond effectively to the challenges of sustainability which can gain a competitive advantage and increase share value. We strive to develop sustainable hospitality strategies and encourage sustainability wherever we operate."
For more information, visit centarahotelsresorts.com/centarasustainability.