Switzerland Tourism to focus on the Indian markets says CEO
Vaishalli R looks into the relationship between Switzerland and India, including country ambassador Ranveer Singh:
This year, Switzerland Tourism plans to focus on tourism experience and tourist arrivals from India. Martin Nydegger, the CEO of Switzerland Tourism, who was appointed in January this year, is quite convinced they can achieve robust growth.
"India is an extremely relevant market for Switzerland and ranks seventh globally. We have had more than 50% growth in the last 15 years. 2017 has proved a great year in terms of footfalls from India as we saw 25% growth rate in hotel overnights and we predict a growth rate of another 33% in the next 3-4 years," said Nydegger.
The 46-year-old CEO has been a member of Switzerland Tourism's executive board since 2008 and previously managed the Switzerland Tourism branch in Amsterdam for three years prior to his current role.
Bollywood romancing
Adding Bollywood actor Ranveer Singh as the country ambassador has contributed to the success of the tourism board. This has made way for other Bollywood production houses to shoot films in Switzerland tagging it as one of the most romantic destinations in Europe.
Recently, the actor inaugurated a 'Ranveer on Tour' train, which is in honour of his contribution to the increasing popularity of Switzerland as a preferred destination for Indian tourists. The train is on the Golden Pass Line and was launched by Switzerland Tourism and the Swiss Travel System.
For Switzerland Tourism, the Gulf Cooperation Council (GCC) of Saudi Arabia, Kuwait, the United Arab Emirates, Qatar, Bahrain, and Oman, plus China and India are important source markets as well as the more traditional markets of Germany, the UK, the US and Italy.
But there's more to the romantic holiday destination and Nydegger has emphasised on experience-based marketing strategies to promote the destination in 2018.
Switzerland offers a variety of experiences for all age groups. For instance, every year in February, the board holds ice cricket in St. Moritz on the frozen lake with the best of Indian players. One can witness the changing landscapes of the Lake Geneva Region, Montreux, UNESCO world heritage vineyards of Lavaux and the Jura mountains and the Bernese Alps.
"Davos is very important from the Indian perspective. The potential numbers come during winters and summers with activities like – museum visits, breweries, guided walks, hiking, mountain biking. We plan to promote biking routes, self-drive holidays and train holidays as in Grand Train tour of Switzerland. The board has even created the 'First Ski Experience', an easy skiing programme for beginners," Nydegger said.
Something for everyone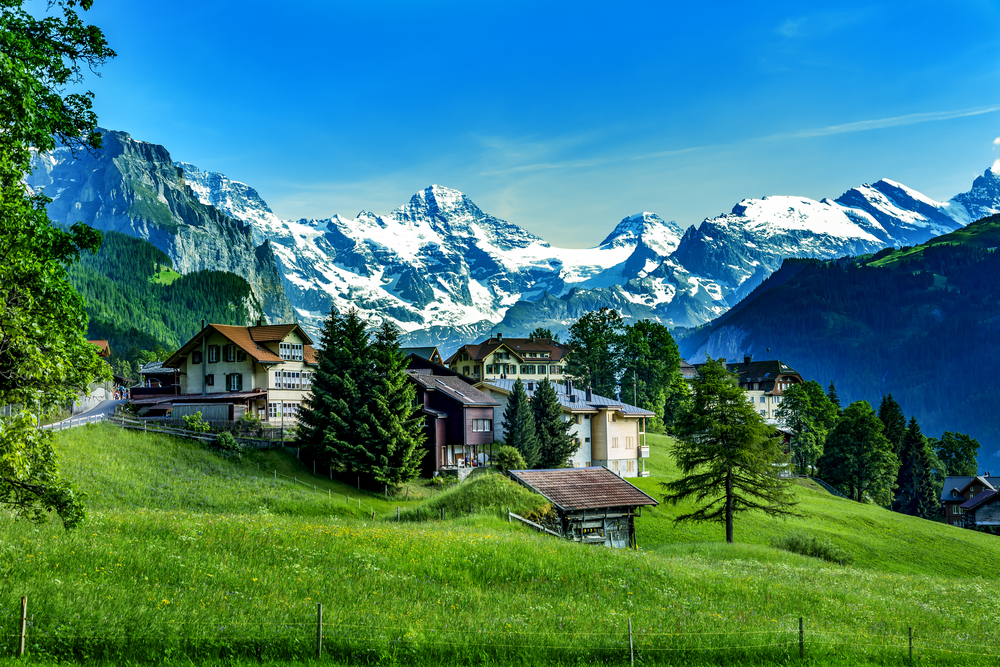 In terms of affordability, he believes that one can easily splurge around in the amazing five-star hotels or even find a very reasonably priced accommodation. "There is a wide range of accommodation available. One can stay in hotels, homestays, flats or camps, it is definitely an affordable destination for one and all, guaranteed with a picturesque view at all times," he said.
A veteran in international tourism and strategic expertise, Nydegger plans to take Switzerland Tourism up one quotient as he has successfully dealt with challenges and changes in the sector.
"Indians know of Switzerland in a traditional manner from Bollywood and can always recapitulate lovely pictures of nature and romance. We would now like to show Switzerland in a more variety of viewpoints and extend that to new seasons like autumn in beautiful colours and fits perfectly in the vacation plan in India," concluded Nydegger.