Why it pays to take control of rate parity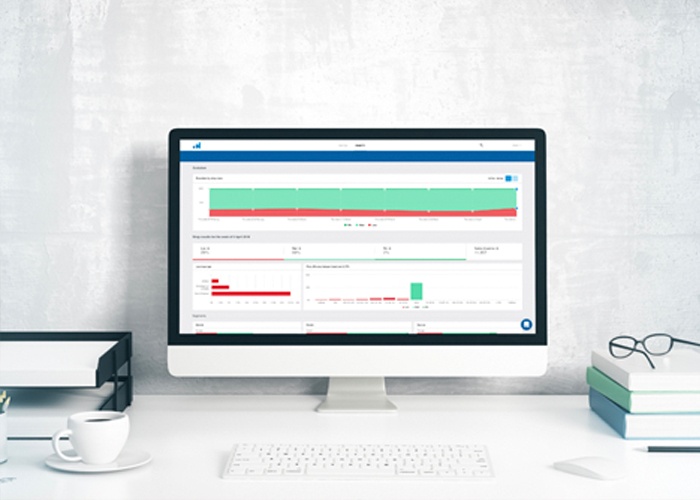 It's easy to understand why rate parity is important but it's one of those aspects of revenue management that are easy to overlook – especially during high season, when resources are scarce and time is precious. But the decision to make parity a priority can be the difference between profit and loss, and a positive and negative perception of your hotel.
Here we'll discuss the importance of rate disparity, why it occurs, and how you can overcome disparity to maximise your hotel's profit and brand reputation.
Why is rate parity so important?
Achieving rate parity – or avoiding disparity – is important because failing to do so will cut into your hotel's profits, confuse customers, and cause tension between distribution partners.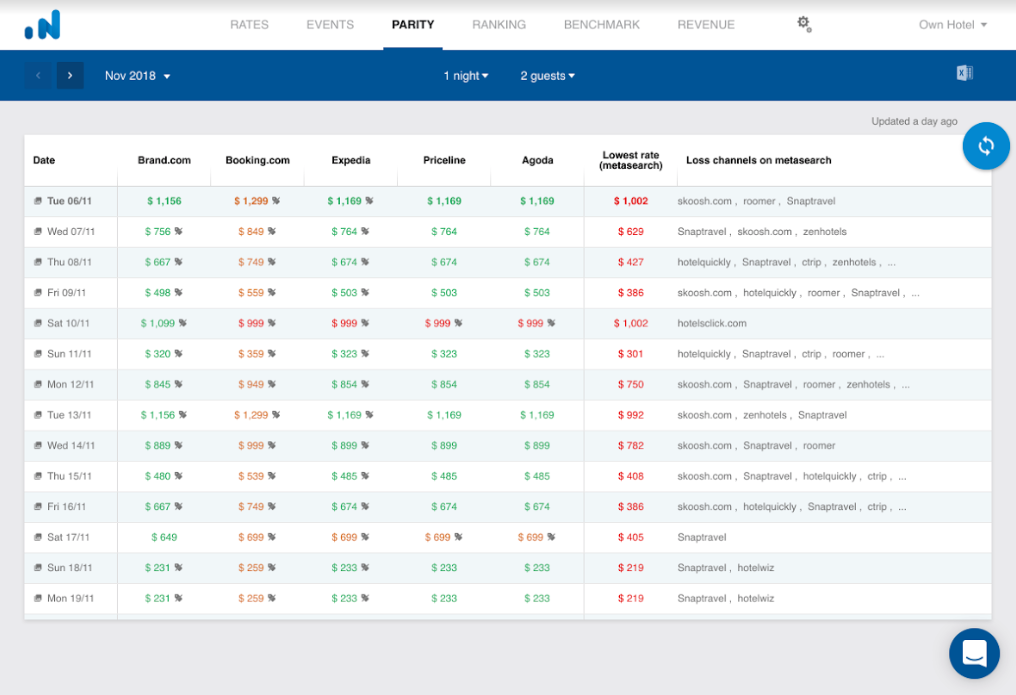 Because OTAs have low overheads, it's easy for them to remain profitable while undercutting your hotel's rates, often in excess of 20%. And there's a knock-on effect guests will have a negative perception of your brand, wondering why there's an inconsistency, and questioning whether they're getting good value for money.
Add wholesalers into the mix, and the landscape is further complicated. Traditionally, they've helped hotels out when times are hard. But they can also undercut hotels directly or provide a route for OTAs to do so.
So how are hoteliers faring in combating disparity? Many hotels have distribution clauses written into their legal agreements with OTAs and wholesalers. These set expectations around recommended pricing, in the case of OTAs, and package requirements, in the case of wholesalers. But enforcing them is sometimes problematic.
In recent hotel parity reports we produced covering North America for Q1 and Q2 in 2018 and Europe in Q2, key findings included that:
In North America in Q2 of 2018, in major chains, 33% of OTA rates were more competitive than brand.com; whereas for independents and local chains, 46% of the time OTA rates were more competitive than brand.com.
In Europe 2018, in major chains, 45% of OTA rates were more competitive than brand.com; whereas for independents and local chains, 52% of the time OTA rates were more competitive than brand.com.
How does rate disparity occur?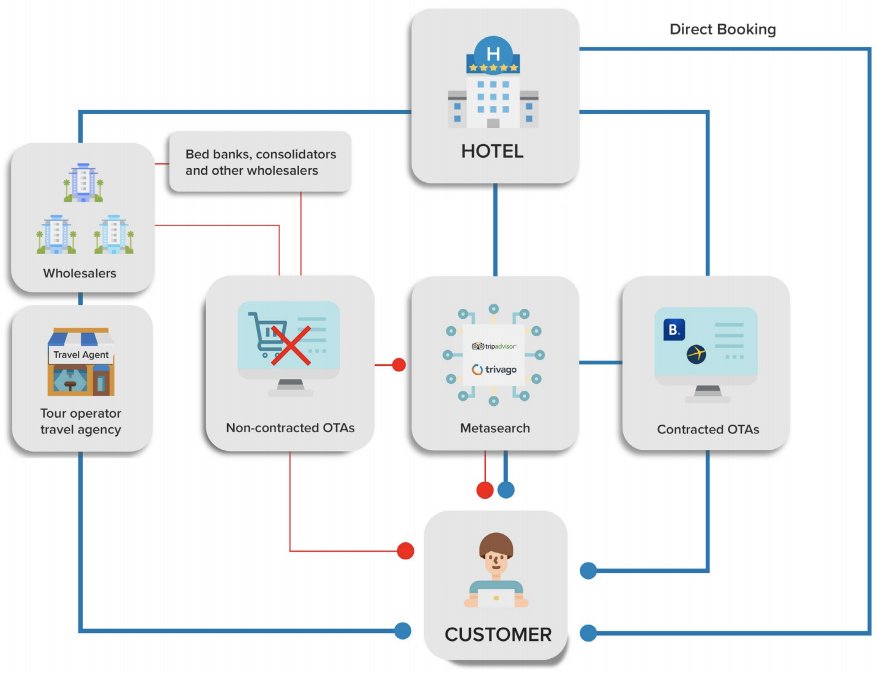 There are two principal causes of rate disparity:
1. Issues arising from the direct, contractual relationships hotels have with major or contracted OTAs.

Contracted OTAs work on a direct net merchant or commissionable basis with hotels or chains, and they usually reflect a hotel's best available rate (BAR) in their pricing. Typically, parity problems are technical, and can arise from outdated data fed into external systems, tax miscalculations or other technical inconsistencies.

If it's not a technical issue, it could be due to a contracted OTA's market manager approaching a property-level manager of a chain hotel or franchise to persuade them to reduce their rates as part of a promotion designed to fuel business.

This is then input into their channel manager tool, which feeds the OTA – but those prices don't feed through to the group's central pricing system, causing disparity between the brand.com price and the OTA.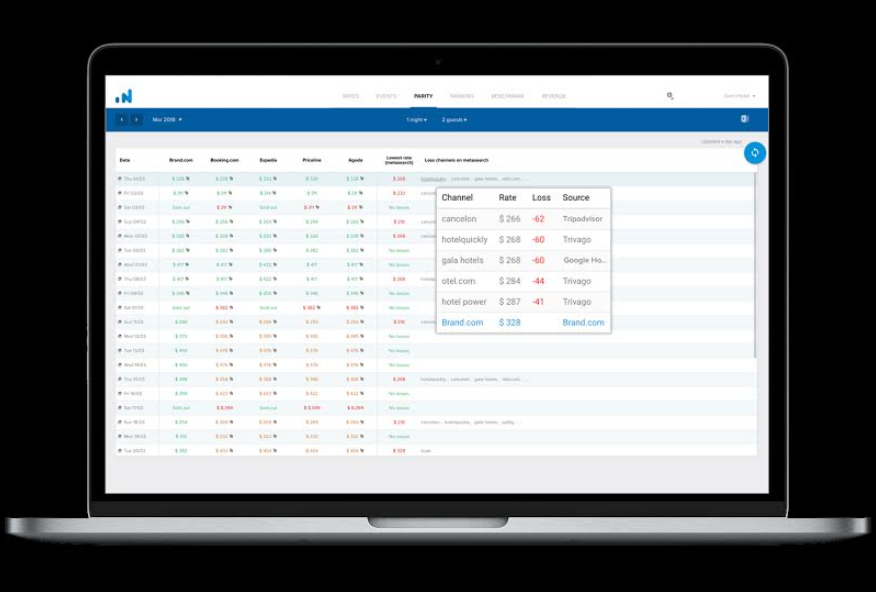 2. Problems stemming from there being at least one intermediary between the hotels and non-major OTAs, typically wholesalers (or additional OTAs).

Hotels sell some of their rooms to wholesalers, who sell them to travel agencies and then on to end customers, with a markup being applied at each stage.
Problems arose – and still arise – when wholesalers started to "unbundle" rooms that had been combined for discounted packages or tours. They could then sell them on individually, often to the less scrupulous OTAs that had started to emerge. As these rooms are often not priced recognising a dynamic BAR, it's hard for hotels to control things.
In this case, they are non-contracted OTAs – therefore, they have no contractual obligations to hotels. Rather, their relationship is with a wholesaler, who provides them inventory directly with an opportunity to sell rooms at prices marked up at the non-contracted OTA's sole discretion.
How to combat disparity
Opting out of working with OTAs would limit your hotel's reach, while severing ties with wholesalers would bring risks of low occupancy. The key to success is ensuring you optimise the relationship with OTAs and wholesalers, by driving direct bookings, and continually renegotiating the terms of agreement and connectivity with partners to lower commissions paid.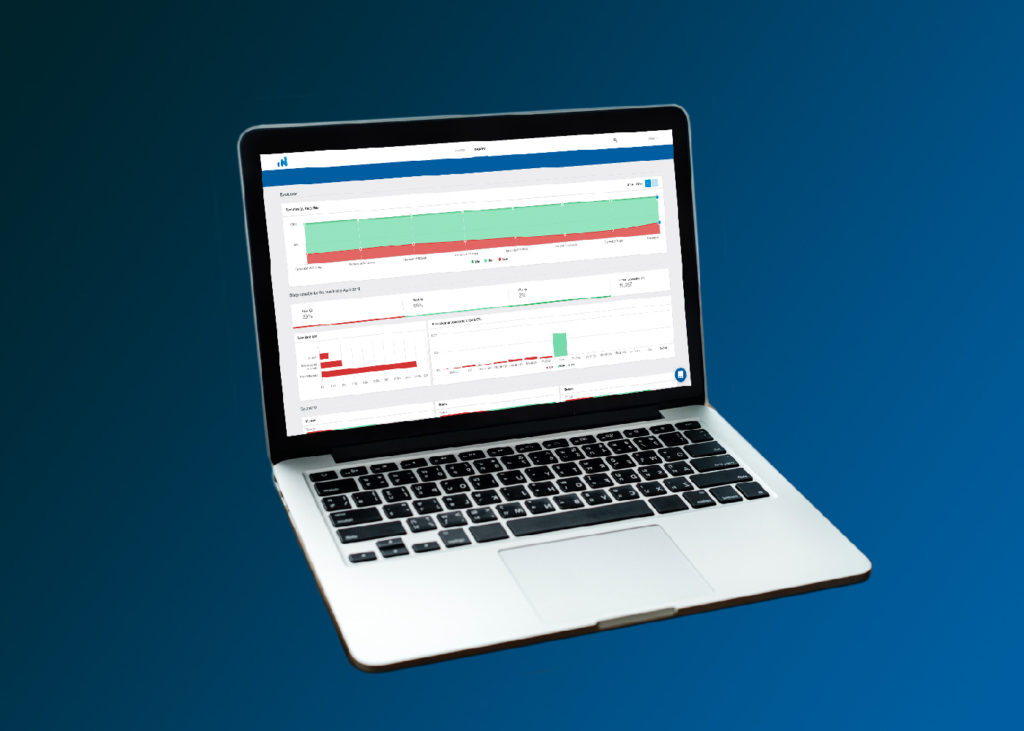 It's also important to continually monitor disparity between brand.com and OTA rates. In the interest of time and accuracy, you can invest in tools that take a broader view across multiple channels and dates, showing how the prices of various room types on your hotel's site compare with those on a range of OTAs.
In conclusion, it's unwise to sever OTA ties. It will always be a trade-off between reach and profit, so striking that balance is key to successful revenue management.