Executives from the world's top luxury hospitality brands such as Starwood, Accor, Marriott, Hyatt, St Regis, Westin, Swissotel, Hilton, Centara and more attended the first TD Executive Summit.   The summit brought together 50 of Asia's top luxury hospitality executives and six thought-leaders in tech and marketing, for a new type of event that bucks the trend in this industry.
The concept behind the TD Executive Summit is that so few events nowadays give top brands and leading employees the chance to have real dialogue about the topics shaping our industry – and, more importantly, to come away with informed, actionable insights for their teams.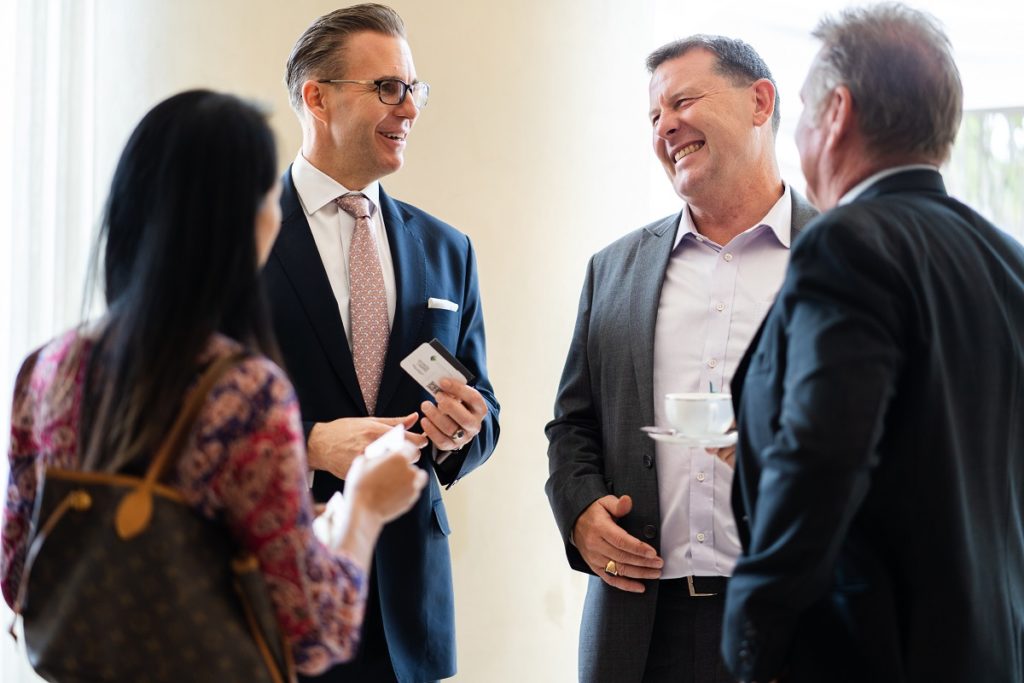 As Brett Henry, TD CEO and host of the Executive Summit, said: "The conference business is broken. We are creating a focused event format where each delegate learns real, actionable insights from best-in-class company founders and industry leaders."
"The conference business is broken"
The speakers and their insights
The first talk, entitled "Leveraging mobile, IoT and big data on the guest experience" by Mark Pope of Portier Technologies, was a more than suitable opening act for the summit.
His infectious enthusiasm and charm as he discussed how chatbots and language translation, despite their reputation, are a useful tool to enhance the guest experience before, during and even after their stay, was the perfect way to get the summit started. His upbeat manner began to slowly coax questions and comments from the audience.
Speaking to Mark after the event, he said in his former life at the Wall Street Journal, he had arranged similar events designed to get do away with dry speeches in favour of an open forum style function remarking how successful they had been, a good omen if ever we needed one.
With the crowd warmed up it was the turn of Anita Chan from hospitality branding company Compass Edge with her lively and astute presentation "Capturing Luxury Chinese Travellers, The Channels Tactics and Partners".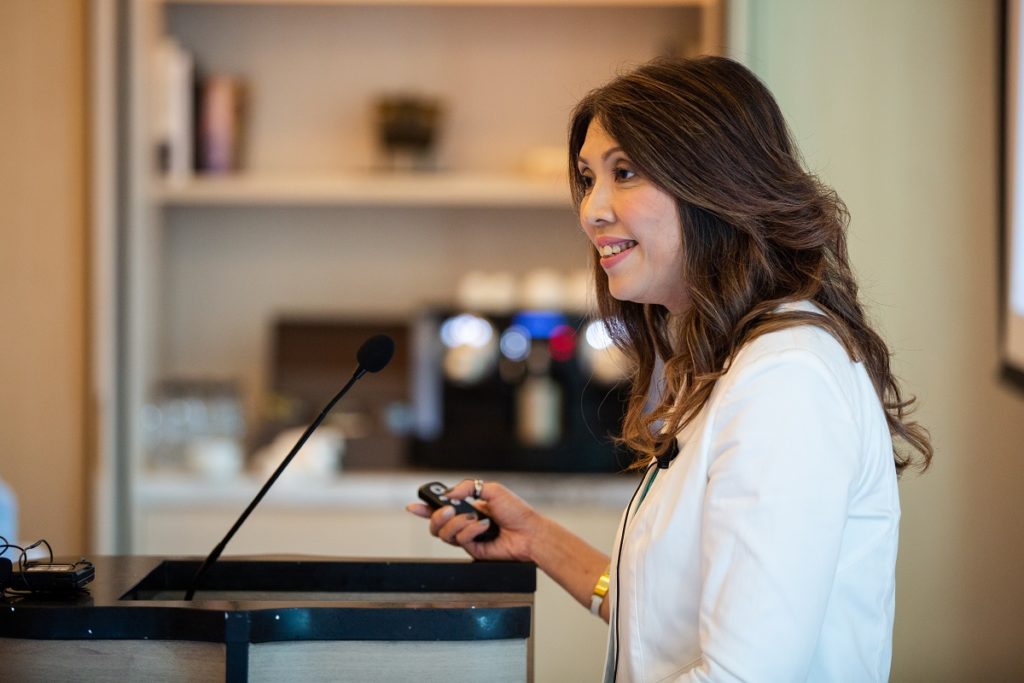 Like Pope, Chan is a natural orator and she dispelled commonly held notions about the average Chinese tourist.
Using the cliché of the Chinese traveller willing to pony up for an expensive hotel room but choosing to hide out in their rooms eating cup noodle while in situ, as an example, Chan blew assumptions out of the water, citing evidence that 35% of Chinese tourists strongly wish to experience the local culture of their destination and 52% want to spend money in restaurants outside of the hotel.
More wisdom on the habits of Chinese tourists came from Jessica Yang, Ctrip's GM and the Executive Summit's special guest speaker with her talk dubbed "Insights from CTrip Luxury Traveller Data".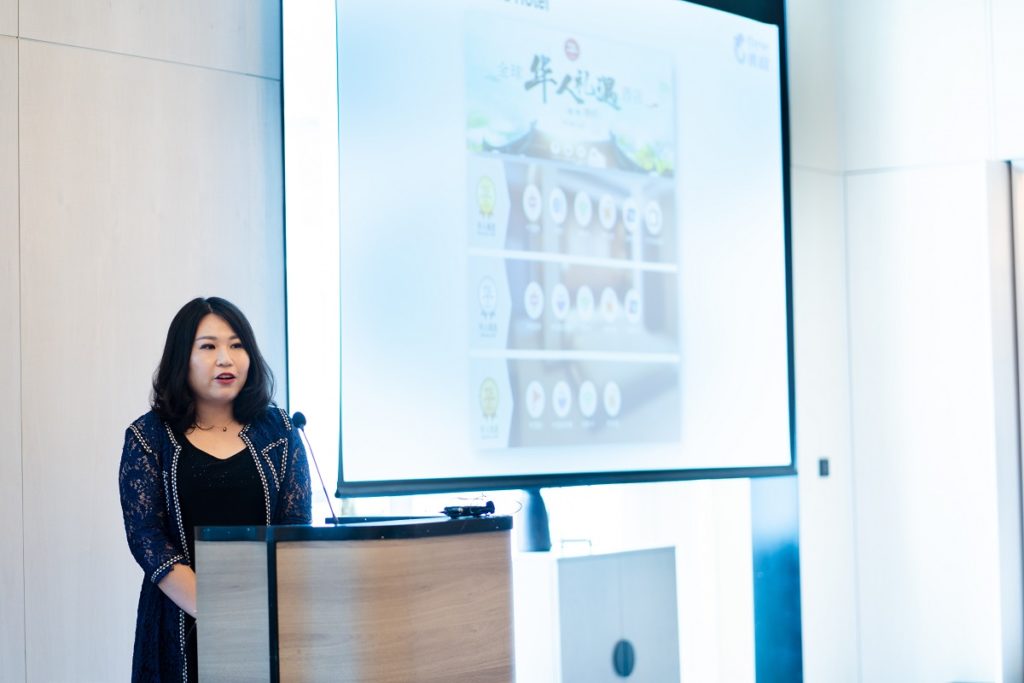 This drilled down into how the Chinese travel giant use the enormous amount of customer information it has at its disposal to power its "precise marketing" strategy and exploration of the nations travel trends.
Jessica left the stage with the statistic that SE Asia will see a total of 30 million Chinese visitors by the end of 2018, setting hotelier tongues wagging in time for lunchtime break that followed immediately.
After lunch, TD's CEO and grand architect of the Executive Summit, Brett Henry, divulged on how targeted stories and articles of brands for were necessary for customer engagement with "Content is the strategy: Driving direct traffic with content marketing".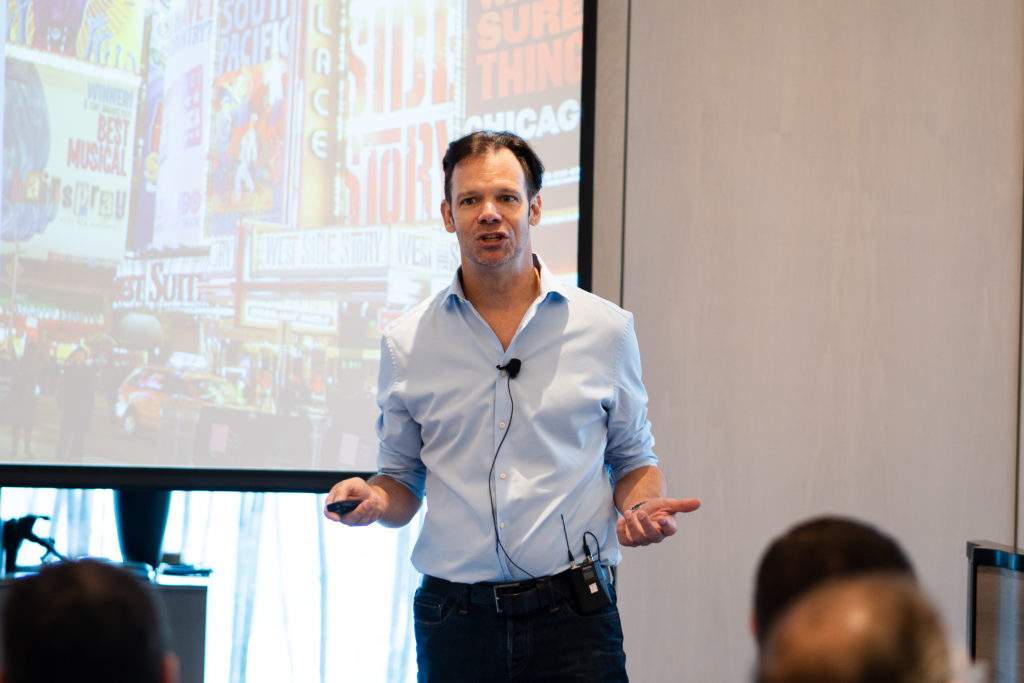 Henry demonstrated how much you can learn about an individual and the stories they want to read by displaying a profile he had built – of Michael Golden, GM of summit host Park Hyatt Bangkok.
The profile identified correctly identified Golden as a man of serious business interests but also as a free spirited soul never happier than when on his motor bike.
"People love content if its content targeted at them"
Using this research, which only took seven minutes, the audience discovered how you can use this information to create articles aimed as specific groups or even individual persons. As Henry said, "People love content if it's content targeted at them."
Swiftly following Brett was Alex Tan, CEO of APAC for TrustUou, with "The relevance of direct messaging in hospitality", where he imparted, among other uses how a hotelier can use direct messaging to react to the needs of a guest.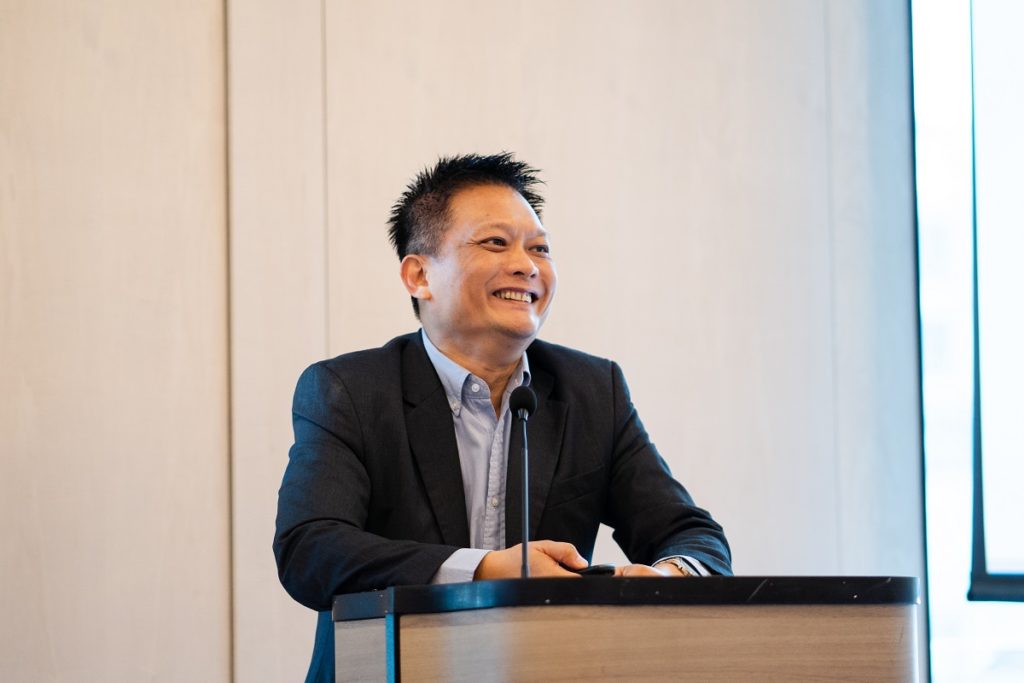 Tan noted that, importantly, it can act as a situation management tool, allowing a GM to respond to an issue as it happens and before it becomes a sticking point for a guest and a cause for complaint.
With the afternoon session drawing to a close it was time for the penultimate speech of the day, "WeChat: Harnessing customer engagement for data and loyalty".
Here, Saxon Booth, director of business development for Dragon Trail Interactive, drilled down into how China's predominant messaging, social media and payment platform can be used effectively – with the caveat for those seeking a total solution for success in China that "WeChat is not a silver bullet".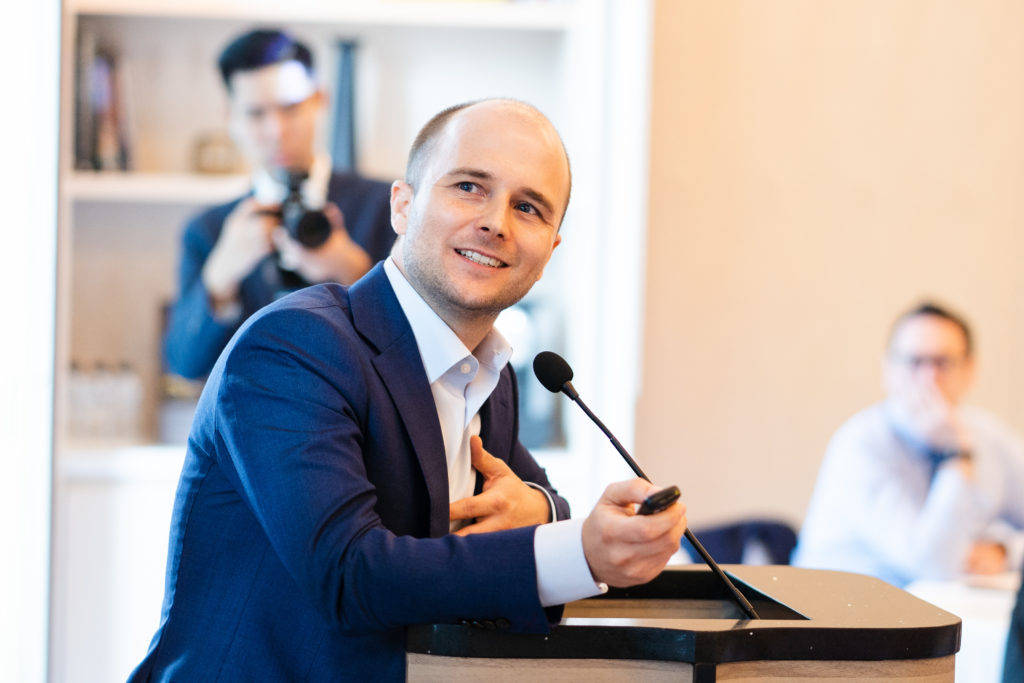 With the audience participation in full flow and Saxon expertly fielding questions from the floor, the summit was heating up as Dan Lynn, founder and CEO of ZUZU finished with "How to…and how not to use OTA's as partners" (you can learn more about his speech here).
The summit really came into its own as Tony Chisholm of GCP Hospitality, and Glen Andrews of Siteminder, pursued Dan with pragmatic and nuanced questions.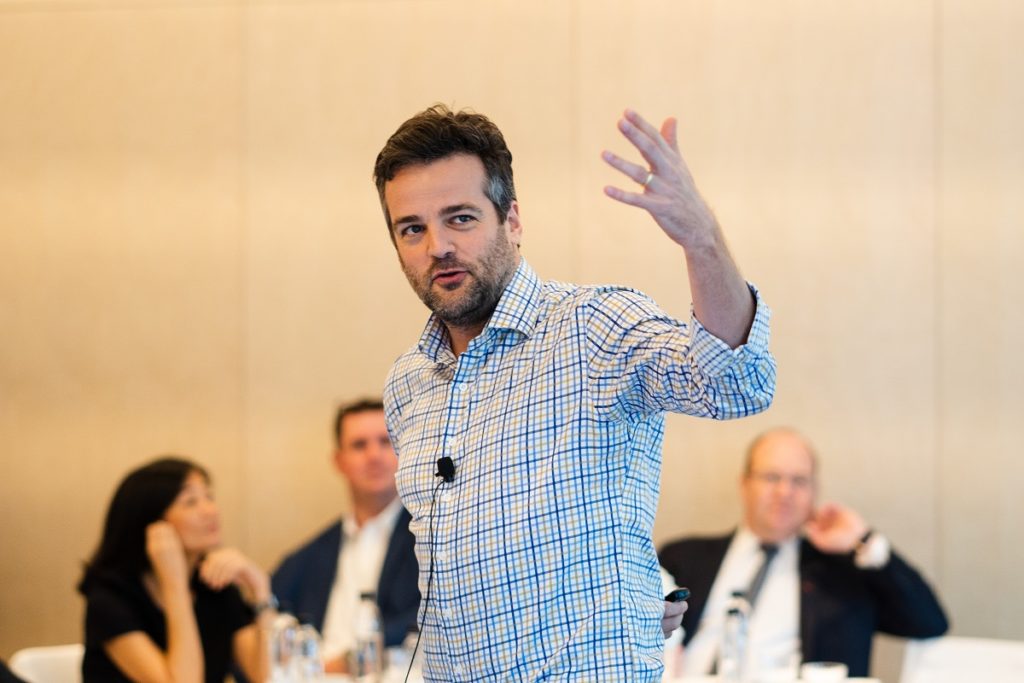 Responding with articulate answers and questions of its own, the floor opened up into a stimulating debate where interaction between guests and speakers became an ego free conversation with everyone learning more about the concerns of each other – exactly what the summit was intended to be.
Speaking to TD's general manager, Chris Head, ahead of the event he revealed the painstaking process of tracking down and matching the attending GMs with speakers who could address specific concerns on a day-to-day basis as well as in the long term – and spark conversation about these topics.
"Essential to back up our pitch with the quality and content of our speakers"
"First impressions count – in this business more than most. So it was essential to get this right first time and back up our pitch with the quality and content of our speakers on the day – if not, we might well struggle to regain the trust of today's and potential attendees in the future."
Evening networking
As we all headed to the Hyatt's rooftop bar for cocktails to unwind for the day Brett, looking ahead to the next edition of the TD Executive Summit, said: "We would like to thank our speakers for their insights and our venue partners Hyatt for a spectacular setting.
"This event, for five-star hotel GMs, was the first in a series of executive events that will also address the needs of people in HR, sales, and marketing. We will be expanding into a number of new cities in Europe and the Middle East in the near future."