The future of airports: Takeaways from Travel Forum in Hong Kong
Contributors are not employed, compensated or governed by TD, opinions and statements are from the contributor directly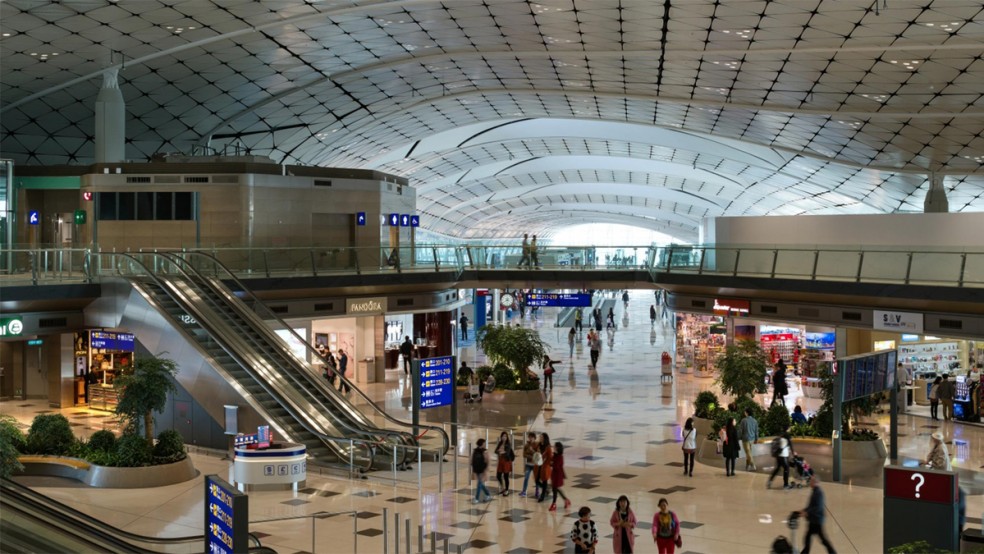 From facial recognition at airports to some going fully electronic; air travel, airports and travel service providers have reinvented themselves considerably this year. While we look forward to another year in a few days, a last look at market demands and how they will continue to evolve to embrace the future, is a good way to end 2018.
The Airport Experience: Key to the Future of Travel Forum organised by Plaza Premium Group, on 21 November, 2018 at Hong Kong Maritime Museum brought together a panel of forward-thinking industry experts including Gary Cheng, Destination Marketing APAC TripAdvisor, Vivian Cheung, deputy director, Aviation Development, Airport Authority Hong Kong among others to share predictions and insights on travel evolution and how industry practitioners should prepare for the future of better airport experience. Attended by over 150 industry experts from the aviation industry, world banks, financial institutions, developers and media, the forum provided our participants an opportunity to immerse themselves in intellectual conversations on future travel.
In a quick chat to wrap the year, Song Hoi-see, founder and CEO of Plaza Premium Group shares insights from the panel discussion and some of his key observations, exclusively with TD.
TD: What were the major trends that impacted the airline industry this year?
SH: Travellers spending more time at airports due to rise of more affordable flights from both legacy and LLCs, more transit flight patterns, the presence of major transit hubs in Asia, Middle East, Europe and US.
Departure, transit and arrival experience is beyond just getting on and off a plane. This is reflected in many more expansion and revamp plans for key international airports and airlines around the world. Plaza Premium Group works closely with airlines and airline lounges and how they design transit experience for their passengers has also become key components in their customer experience.
Wellness consciousness among travellers is urging the industry to provide products and services especially F&B that helps travellers maintain a healthy lifestyle on the road. Similarly, use of technology to provide more convenient and time-saving, personalised flying experience from pre-flight to post-flight is becoming commonplace. Airlines, airports and airport hospitality are working closer than ever.
What more technological developments do you anticipate in 2019?
With the increase of technology, we can only anticipate that the airport eco-system will only evolve to become more paperless, more interactive, efficient and seamless. While Biometric facial screening technology has been introduced in more airports, we anticipate that this will continue. Airports are also adapting to digital applications such as mobile apps which provides travellers with an interactive airport experience.
We anticipate that check-ins will become more assessable especially in major cities, as passenger traffic will continue to grow, airports and airport services with us included will evolve with this change.
"Airports…have become destinations on their own"
How crucial are airports becoming for travellers? And which in your opinion are some of the worlds best in meeting these needs?
Airports are becoming more crowded, and together, they are all expanding to cater to high volume of passengers. Travellers now have a choice to which airports they wish to travel or transit to and it is crucial to stay ahead of the game when it comes to creating a seamless end-to-end customer centric airport experience.
As travellers become more discerning, they expect a smooth and interactive airport journey, meaning the use of technology to increase efficiency, food and beverage choices to suit different dietary requirements and airport experiences for different travel needs in the terminal that provide comfort, convenience, love and care.  
Airports are not only crucial for passengers; they have become destinations on their own as travellers are spending more time at airports. In my opinion, Hong Kong International Airport is one of the best in the world in meeting this need.

There are many great transit hubs around the world in different regions these days– Hong Kong, Singapore, Dubai (soon getting a new Plaza Premium Lounge next year) are some of the best.

Top three emerging airports to look out for in 2019 and why?
China is definitely on the rise, the nation's three largest airlines: Air China, China Southern Airlines, and China Eastern Airlines are going to become even bigger international players, challenging the dominant US airlines: American, Delta and United and competing for passenger numbers.
Guangzhou Baiyun International Airport, Qingdao International Airport and Zhengzhou Xinzheng International Airport are all emerging airports in China with big expansion plans.
What should the industry expect in 2019?
Technology should not replace human touch
At the forum, Vivian Cheung from Airport Authority Hong Kong pointed out that the key considerations while creating a seamless airport journey includes Hardware– the facilities in an airport; Software, the process of your airport journey, and the Heartware, the courtesy and service you experience. They have recently added Smartware: the introduction of futuristic technology such as biometric facial recognition, high-speed Wi-Fi and airport apps that introduce online shopping and indoor navigation to everything at the airport. Having said that, when airports focus on efficiency, service providers must not forget the "smile."
Millennials are driving the change
Millennials are the travellers now and the future of travels, they are also the ones spending ample time at the airport as transit and stopover travel patterns become more popular, economical and provide more experiential experiences as this generation requires. Airport hospitality must reinvent to serve these needs. David Yeung, founder and CEO of Green Monday, a multi-faceted social venture that drives the movement of consuming plant-based diet stated at the forum that millennials look for authenticity and corporate social responsibility in companies.
"A more sustainable and responsible airport dining experience"
Wellness: Travellers and our Planet
It is crucial to be mindful of life and planet wellness, and this should be available anytime, anywhere, especially airports. Hence we introduced the Beyond Burger, a plant based burger to the Plaza Premium First lounge in Hong Kong International Airport last July– the first airport lounge in Asia Pacific ever to offer our plant-based burger. It has been an amazing beginning to creating a more sustainable and responsible airport dining experience with Green Monday and we look forward to bringing this initiative across our global network.